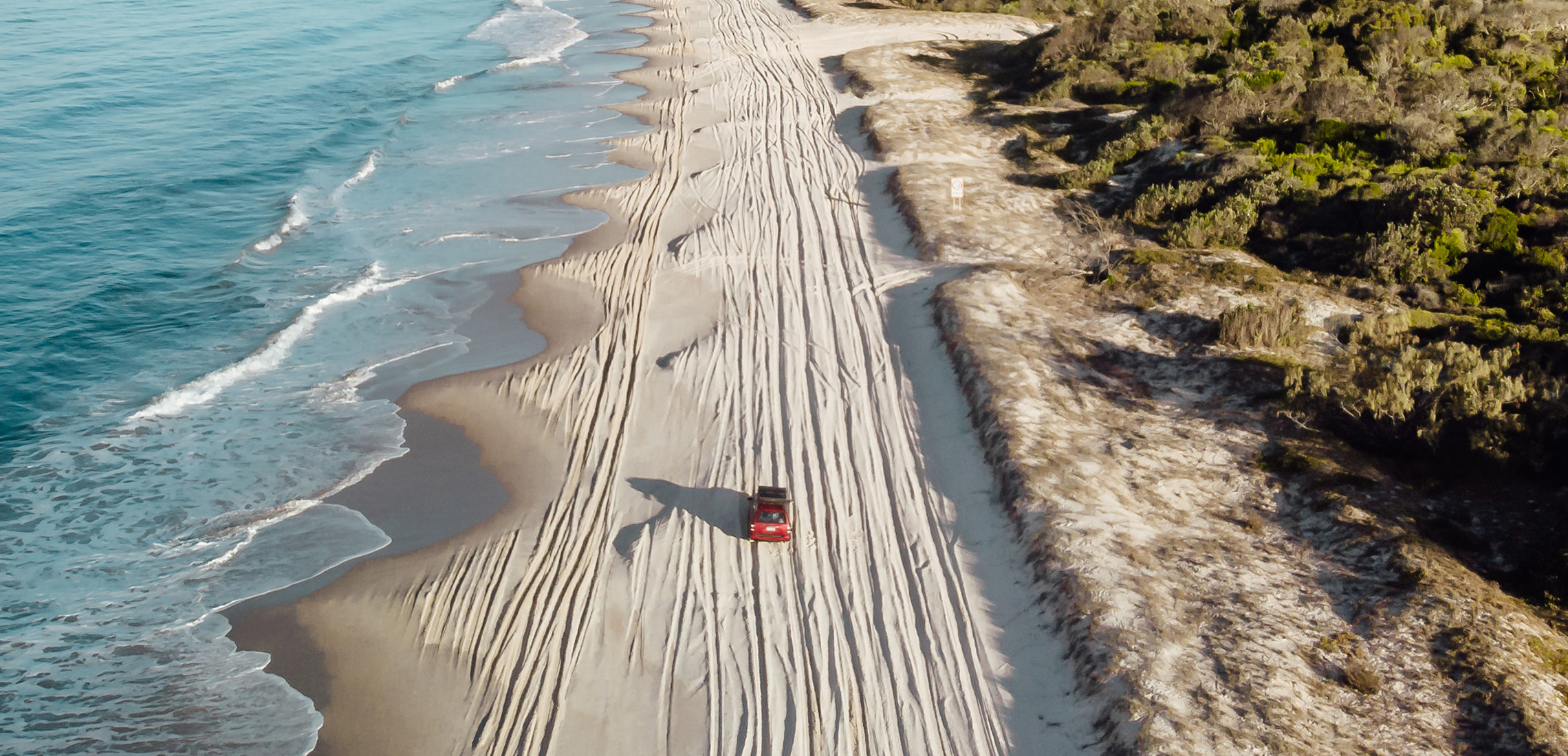 The Iconic Bribie Island Hotel Has Had A $2.2 Million Makeover
Fancy an island pub meal?
---
With holiday season around the corner, Bribie Island Hotel is giving Queenslanders the perfect island getaway experience after a huge $2.2 million renovation. Re-opening to the public on Wednesday the 1 December, the family-friendly beer garden will be your go-to for warm afternoon dinners in the salty air.
The venue now includes a refreshed bistro that opens up to a large, picturesque pub on the coast. The beer garden also now includes lawn games, a renovated gaming room, and a 20-metre jumping castle for the launch, so why not bring your whole family?
With the capacity to seat over 400 guests, there is no doubt that Bribie Island Hotel will be the destination for both locals and visitors. They are even providing entertainment and activities such as musical bingo and themed trivia throughout the week!
Pack your swimmers, towel, hat, and an empty belly too as the brand-new menu will have your mouth watering in awe. Executive Chef Dylan Kemp has re-designed a collection of high-quality pub classics to showcase the best local produce.
From spicy fried chicken tulips with blue cheese mayo, to grilled Queensland prawns, you can enjoy gourmet meals along the beach. Or perhaps you prefer the classics like a fisherman's basket or chicken schnitzel? Either way, the new menu is sure to settle your cravings and cater to any dietary needs (not to mention they have specials running throughout the week!)
The operators behind the showstopping renovation are the iconic Australian Venue Co. team. You may recognise their work from some of Brissy's fan-favourite venues including Regatta Hotel, Riverland, and Friday's.
If you want a taste of the coastal charmed pub just before Christmas, head to Bribie Island for their Grand Opening Weekend event running from Friday 17 to Sunday 19 December.
Test your luck on the Friday as they run lucky door prizes from 5 to 6pm with complimentary roaming chef's snacks at the beer garden. Enjoy a live acoustic set on Saturday with drink specials and complimentary desserts. Or bring the family down on Sunday to see the kids balloon artist, have free popcorn, and play drag bingo!
Bribie Island Hotel is set to open on Wednesday 1 December. Book here.
Luxe up your island attire with our guide to wearing black in summer here.
Imagery: Tourism and Events Queensland