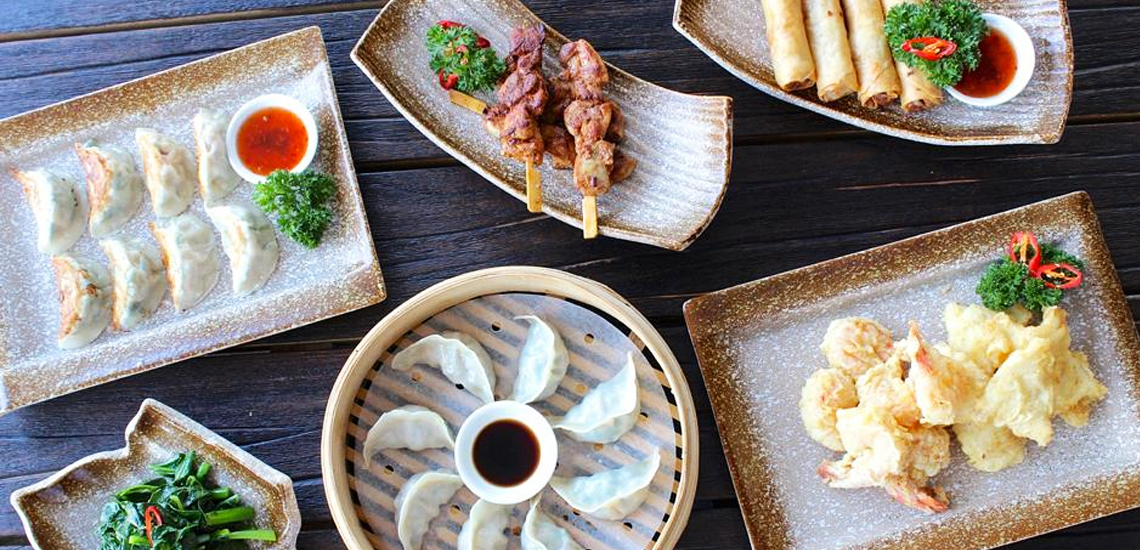 Our Round Up Of The Best Restaurants In Brisbane's Chinatown
Experience a slice of Asia without leaving the city.
---
Experience a slice of Asia without leaving the city. Chinatown in the heart of Fortitude Valley is a bustling cultural hub offering an abundance of restaurants, shops and events that both locals and visitors love. Centred around the pedestrian mall on Duncan Street, Chinatown is filled with stunning architecture and colours to match.
Grab a bite to eat at one of the delicious traditional Chinese restaurants, dumpling houses or even one of the many other cuisines including Indonesian, Thai, Japanese, Vietnamese and Korean Barbeque. Take a stroll through the beautiful authentic gift shops and buy a gorgeous handmade souvenir (or two) or pick up some Asian ingredients and curiosities at one of the many supermarkets that line the streets.
On the weekend, the precinct plays host to numerous markets, entertainment and vibrant events including Tai Chi, movies and shows. Whatever you are looking to do, Chinatown has it all. Here are some of the best places to visit in Fortitude Valley's Chinatown.
The perfect place for a relaxed get together or a fun karaoke sesh, Golden Palace is the perfect place for yum cha, traditional dishes or the full banquet experience. With favourites including barbeque pork buns and sizzling eye fillet, as well of a range of gluten free and vegetarian options, there is something for everyone. Open for lunch and dinner 7 days a week.
Brisbane's favourite dumplings are available in Chinatown! Handmade daily and loaded with flavour, Fat Dumpling offers a range of authentic poached, steamed and pan-fried dumplings along with dishes including salt and pepper squid and prawns. Open for lunch and dinner Tuesday to Sunday.
With a traditional Chinese menu including a range of seafood dishes and yum cha, King of Kings serves up delicious food in a bright and spacious dining setting. Open for lunch and dinner daily.
Family owned restaurant Superbowl is all about sharing. Indulge in a banquet or pick from their range of Chinese and Malaysian specialities including spare ribs in sweet and sour sauce or crispy skin Shandong chicken. Open for lunch and dinner 7 days a week.
Yuen's Market is your one-stop shop for all your Asian grocery needs. With a huge range of fruits and vegetables, seafoods and condiments as well as a variety of glassware, utensils and cookware, you will find everything you need to make the perfect Asian dishes in your own home.
Feature image: Fat Dumpling Bar
Liked this? You'll love these!
1. Your Guide To The Best Spots In West End: The Suburb Bursting With Life
2. The Brisbane Southside Suburb Thriving As A Gorgeous Lifestyle Destination
3. Explore The Brisbane Suburb Boasting Riverfront Views And Foodie Hot Spots