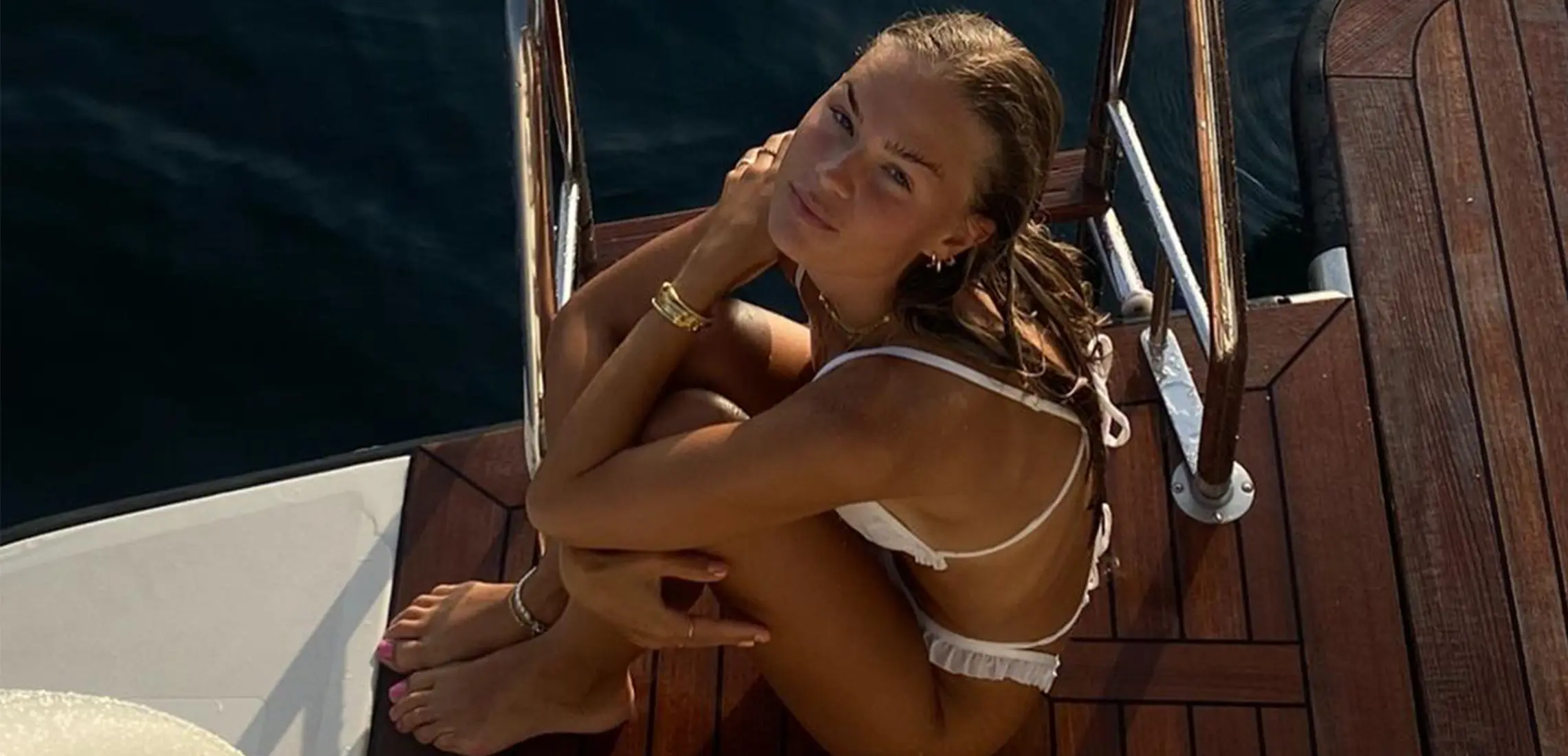 Sun Worshippers, Here's How To Keep Your Skin Hydrated In The Heat
Beat the blaze
By Astrid Taemets | 24th November 2021

It's no secret that the Australian sun can wreak havoc on your skin, particularly if you're prone to spending a lot of time outdoors (guilty!).

But safeguarding your precious complexion doesn't mean sacrificing time out in the fresh air. With these three simple steps, you can beat the blaze while staying a fresh and glowy from sunrise to sunset.

Sunseekers, behold! Three steps to keep your skin hydrated this summer.
Don't skimp on prime time
You wouldn't paint a house before you primed it, and the same rule applies to our skin, too. Ensuring your prepped with maximum protection is crucial when stepping out in the sunshine. Using a light exfoliant to slough away dead skin cells will allow your products to go on smoothly, evenly, and target the most vulnerable layer of your skin. Gentle enough for daily use, this water activated exfoliant from Dermalogica is made with rice powder and colloidal oatmeal to help calm and brighten the skin (oh, and did we mention? It's cruelty-free!).
To bring back the moisture lost, we love using a plumping gel to combat the curse of dryness such as Clinique's Moisture Surge. With 72-hour moisturising technology, this is a godsend for dull-skinned folk. Goodbye flaky skin, hello hydration!
To serve and protect
Perhaps the ultimate secret to combat ageing is using products with sunscreen – and applying it multiple times a day! Swimming, sweating, and the rest can undo all of your protective efforts, so remember: reapply, reapply, reapply!
Reapplying sunscreen over makeup comes with (obvious) challenges, but products like this touch-up stick from Supergoop! make life much easier. This sunscreen powder comes in a brush form to mattify and protect the face all throughout the day, available in several shades to provide either a translucent powder or a hint of tint to camouflage any redness or pigmentation. A handbag must-have!
While we're on the topic of SPF, it's important not to neglect your pout. UVA and UVB rays can break down the collagen in your lips, leading to premature thinning. Well, not anymore! Let peeling pouts be a thing of the past with this Aesop SPF30 lip balm for all day protection.
You glow, girl
Whether you're a 9-5 office girl or spend most of your time outdoors, we're all chasing the same dream: a healthy, bronzed glow. Rather than putting your skin at risk by baking it under UV rays, opt for a self-tan over a suntan for a skin-friendly cheat your body with thank you for. Elle Effect's tanning foam delivers you a rich, deep tan without sulphates, parabens, or animal products to keep you looking like a beach goddess all summer long. Finish your new routine off with a luxurious body oil like this one from Tom Ford for sultry, shimmery skin that elevates your beauty game to the next level. With flakes of gold and platinum leaf, it is sun-kissed, summer skin captured in a cool bottle, and it's guaranteed to keep you glistening like a golden goddess long into warm summer nights.
For more summer must-have products, check out our list of the best sunscreens for your face.