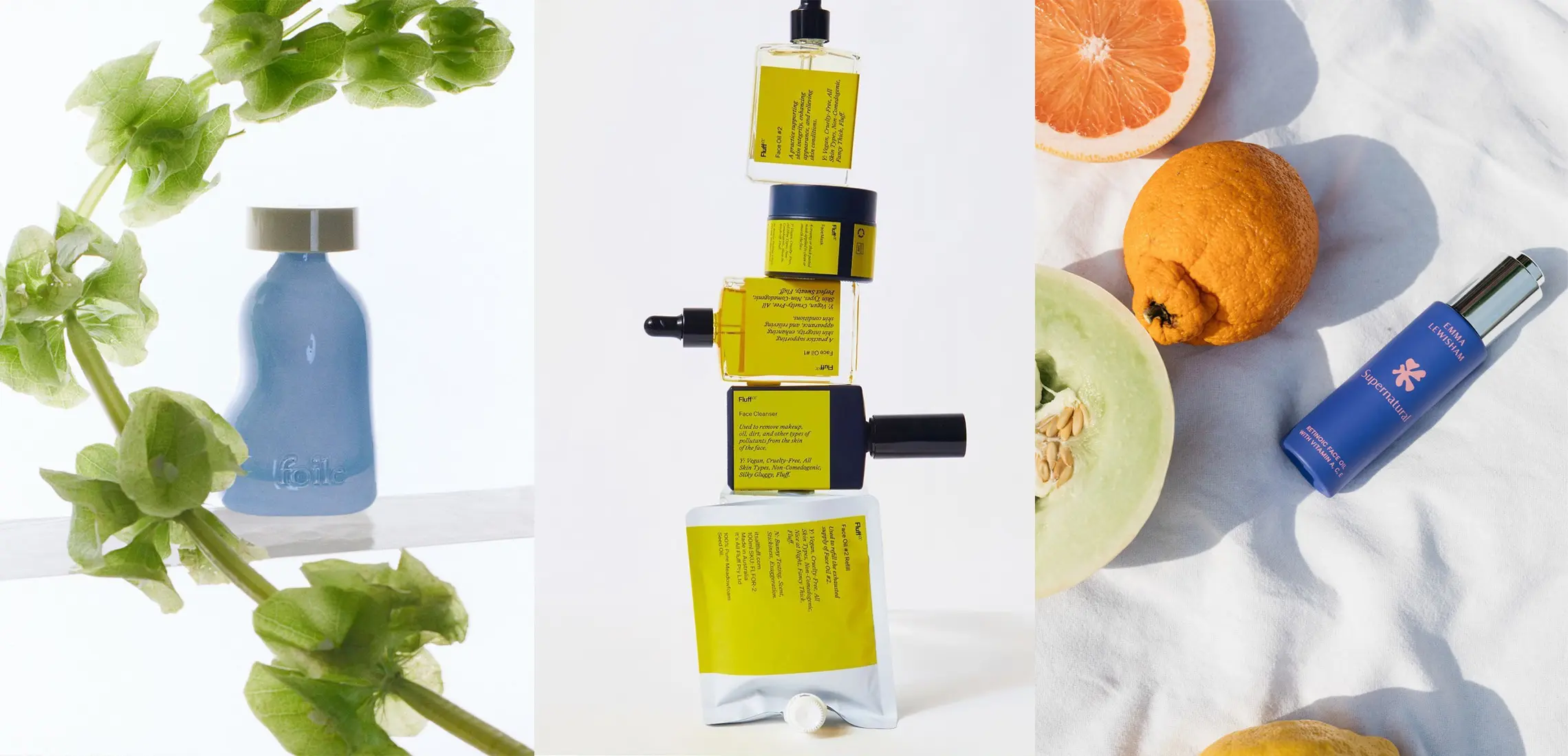 11 Refillable Beauty Brands To Save Face And The Planet
Less cost in more ways than one
By Dinushka Gunasekara | 27th April 2022

Finding the skincare routine that works for you is one of life's greatest pleasures, but buying that new product over and over again isn't just a pain on your wallet – Mother Earth won't be too pleased about it, either.

That's why the world of green beauty is all about makeup and skincare that lasts in more ways than one. Refillable products are the new way of life, decreasing the amount of plastic produced while also being bang for your buck, so you can enjoy your skin saviours for a whole lot less.

To help you become an environmental hero, we've rounded up ten refillable makeup and skincare brands that are prettying up our planet with a purpose.

This natural skincare brand from over the ditch has taken the beauty world by storm, and it's easy to see why. Scientifically proven to get you to your best skin yet and with oh-so-cute packaging to boot, the Skin Reset serum is a must in every skin lover's tool kit.

The world doesn't need more products – it needs better products and that's where Fluff steps in. Offering makeup and skincare made from vegan, natural ingredients without animal testing or palm oil, the minimalist range is perfect for those who don't have the time for a 12-step morning routine.

Ditch the filter and treat your hair to realistic results with the cult favourite brand from stylist of the stars, Jen Atkin. From convenient refill pouches to reusable packaging options, their shampoos, conditioners, lotions, cleansers, and washes will have you and Mother Earth loving your locks.

Korean beauty has long been adored by skincare fanatics, and this brand not only makes the trends accessible around the globe, but uses fruit-forward and clean formulas made for real skin. With each product made to last, their refill pods will ensure your moisturisers and creams go the mile.

A cruelty-free brand since the day it launched in 2004, Hourglass proves that luxury beauty doesn't have to cost the planet. Their refillable lipsticks and eyeshadow palettes are innovative and gorgeous, using cutting-edge formulas that are the pinnacle of vegan beauty.

100% recyclable, compostable, and refillable, the immaculate attention to detail of this luxury organic brand has carefully crafted both the products and their savvy design. The Red Edition range uses an intelligent refill system, so you don't waste a single cent or package with your mascara, compact, or lipstick.

Taking notes from nature and with a mission to create positive change in the world, L'Occitane offers economically-friendly refills on a bunch of their ever-popular products. Brimming with 500ml of your favourite soaps, moisturisers, and shower gels, each pack is enough to refill your products twice!

This renowned Byron Bay brand has always been committed to offering uncompromising beauty, so it makes total sense that their latest range is refillable. Eye of Horus' zero-plastic complexion and eyeshadow compacts are designed with longevity in mind, to deliver vegan-friendly and artisan-crafted mineral powders that cater to skin tone and eye colour diversity.

This progressive skincare range is low-key and high quality. From snow mushrooms to marine algae, the active ingredients in Foile's everyday products result in supercharged skin, while their signature bottles will have a permanent spot in your beauty cabinet.

From the beautiful Miranda Kerr, KORA Organics believes healthy skin is the best skin and works to detox, nourish, and revitalise. The Turmeric Glow moisturiser in particular is an ultra-hydrating saviour, so you'll definitely want many more refills to come.

Equal parts boujee as it is brilliant, Lancôme's legendary Absolue range are now refillable! While they will cost you a pretty penny, the rich creams and serums are groundbreaking for visible skin regeneration, using the renowned power of grand rose extracts.

Look and feel good with our favourite cruelty-free Aussie beauty brands here.