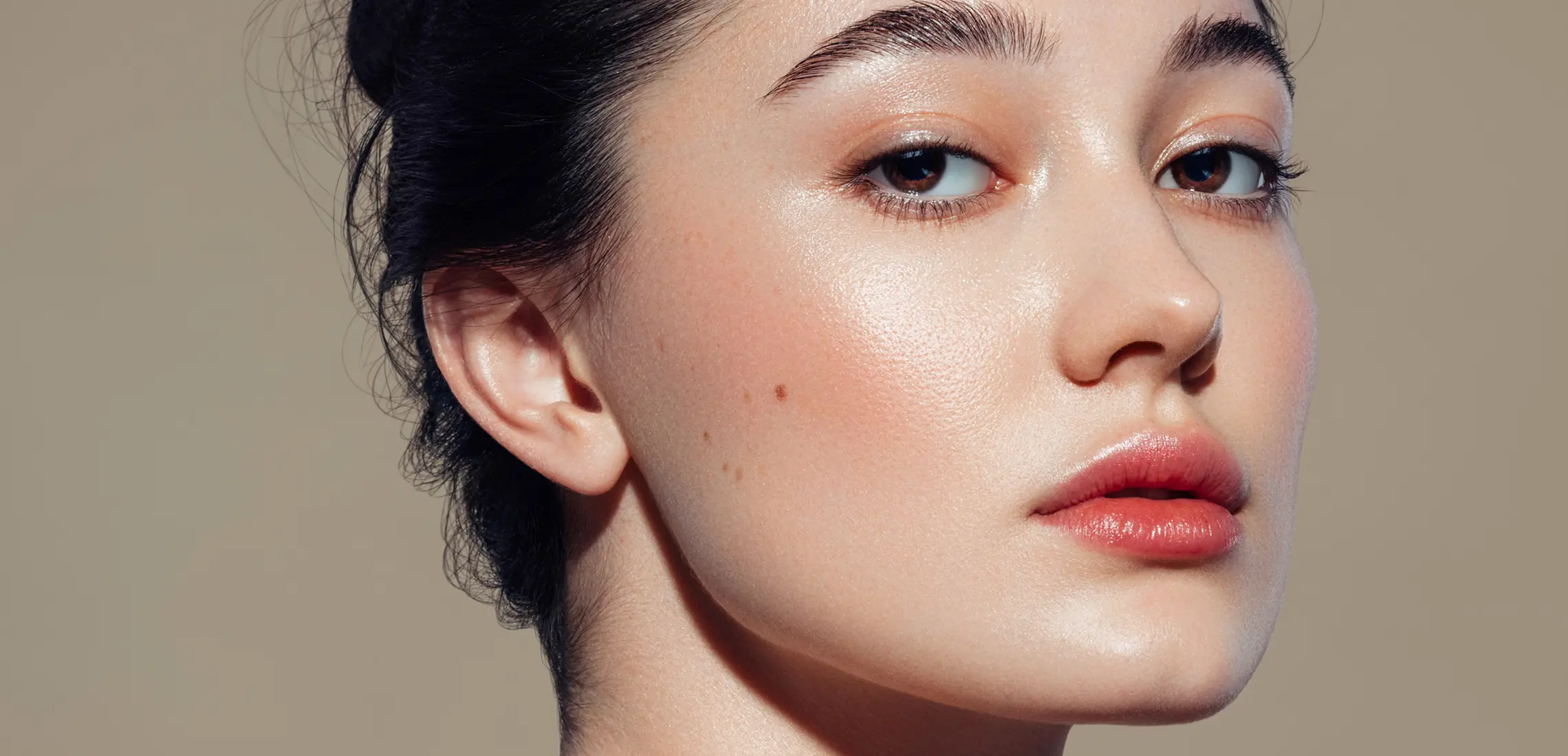 Skincare Secrets From Celebrity Skin Expert, Melanie Grant
Put your best face forward
By Astrid Taemets | 28th June 2022

With clinics on three continents and an A-list clientele base that includes Victoria Beckham, Rosie-Hungtington Whiteley, Cate Blanchett, and Georgia Fowler, Chanel's first and only Skin Expert Melanie Grant clearly knows a thing or two about what constitutes good skin. And the best part? She's ready to share her secrets with you.

Today, the skin stalwart launched her first book: The Modern Guide to Skin Health – an educational, easy-to-read hardback covering all the basic principles you need to know from skin type and concerns, to skincare routines to achieve healthy, radiant skin, no matter your age. Before flipping through its pages, catch our interview – you may pick up a few useful tips along the way…
Hi Melanie, thanks for chatting to Style. Tell us, how did you find your feet in the world of skincare? When did it all begin?
Straight out of school! I'd decided to work in beauty from a really young age, and once I'd studied beauty therapy I found my passion laid within the skincare realm. After working in more traditional spa environments for a few years, I studied further, obtaining dermal and international qualifications before transiting across to doctor-led medical practices. While I was super impressed by the results that we could achieve working with clinical treatments such as deeper peels, needling, and lasers, I missed the ritual of traditional spa practices. When I opened my own business some ten years later, I combined both disciplines – I don't believe you should have to sacrifice the experience for results or vice versa.
What was the push to brand out and start your own business?
My husband was the catalyst for setting me on this path – he challenged me to take the risk. I would often talk to him about all the things I would do differently and love to see happen in the beauty space but hadn't seriously considered going out on my own. I worked for years under doctors in clinical environments and found myself thinking there was more to offer in our approach to skin health by treating from a holistic angle. At the time, I felt like there was a disconnect in treatment offering, with spa settings giving the client a beautiful experience but lacking in terms of technologies and scientific efficacy, and clinical settings delivering results but lacking in the overall client experience, so I brought the best of both worlds together.
Once I decided I was going to go out on my own, things moved very fast. I found a space within two or three days and took out a lease straight away before I could change my mind. I didn't have a complete business plan and had to take out personal loans to cover the cost of expensive laser equipment and fit-outs. It really set the fire beneath my feet and forced me to work hard.
Can you recall those early days in your career?
Looking back, I don't recall many low moments. I had such a hunger for knowledge and was just so excited to learn everything from massage to laser, cosmetic chemistry, and everything in between. The most amazing thing about this industry is there's no risk of getting bored. Technology and science are forever evolving, so I'm always learning new things, and of course, my clients are a definite highlight.
Who are some of your celebrity clients?
Throughout my career I have treated Victoria Beckham, Rosie Huntington-Whiteley, Georgia Fowler, Kim Kardashian, Cate Blanchett, Jennifer Aniston, Courtney Cox, Phoebe Tonkin, and Sofia Richie.
How has your presence in the industry shaped the relationship you have with your own skin?
When I was younger I was so incredibly hard on myself. I never felt skinny enough or pretty enough. I think this is the case for many younger girls. I grew up in an industry that was selling – at times – almost unattainable beauty ideals. There's always a new treatment for stretch marks, cellulite, larger pores, pigmentation, firming, tightening, etc. I certainly chased many of these ideals even though I knew that often they were not as successful as they claim to be. It wasn't until my mid to late thirties that I finally began to feel comfortable in myself – with my body, skin, curves, and all. I'm never going to be a size zero because I'm not genetically built that way. I love the pleasure of eating great food and having a glass of wine or piece of chocolate if I feel like it. So I think I've learnt over the years to embrace my own uniqueness, and I don't pretend that I'm not ageing.
What is your beauty philosophy?
Natural, healthy, and effortless. Beauty is about feeling comfortable and authentically beautiful in our own skin, highlighting what we have and not trying to change what we don't. I take a very natural, pared back approach to beauty; I keep it simple and really listen to what my skin needs, and adapt my regime from there. I'm a huge believer in beauty from within, so lifestyle plays a big part in this. Eating well, getting lots of sleep, and really trying to avoid stress. There's nothing more beautiful than a confident woman with that healthy, lit-from-within glow! And for me, I find the older I get, the less makeup I wear. I love clean, dewy skin with simple slicked back hair in a bun.
What do you believe are Australian skincare values?
Aussies are known for their love of the outdoors, living a relaxed and effortless lifestyle, which can often translate to their skincare values of wanting a simple and streamlined regime. With long days at the beach and constant exposure to the sun, it's not uncommon to see sun-induced skin conditions such as pigmentation and fine lines. SPF is so vital in every regime.
What's the best skincare lesson you've learnt?
Less is more. When it comes to skincare, more is not the merrier. I used to want to use everything all at once, or try new products every other week. Now, I stick to the same few simple steps every morning and night. I'll swap our products depending on the season, or how my skin is feeling at the time, but I don't increase the steps. For example, I'll swap out my lightweight moisturiser for a richer, more nourishing formula in winter or when I've been travelling long haul.
What is the signature treatment or 'look' that you are best known for?
I would say I am known for a signature look rather than treatment. My studios have a very bespoke approach that goes beyond the treatment itself. Education is a fundamental part of what I do. I think it's so important that people are knowledgeable and can cut through the marketing hype to truly understand their individual complexion and its needs. I want to see each and every client leaving my studio feeling confident, happy in their own skin, and armed with the knowledge to maintain their complexion at home.
You've just launched your book, The Modern Guide to Skin Health. Tell us about this career move:
I've always loved to share my knowledge and experience. The book was born from the idea that everyone should have access to simple and useful information to help them better understand their own skin and how to best take care of it. It's a straightforward, simple guide with advice on topics such as how to build an evening skincare routine, determine your skin type, or a DIY facial.
What are the main points you hope people take from the book?
The importance of skin health and how to truly navigate concerns specific to their skin type. The importance of a preventative approach when it comes to caring for our skin, and above all, to feel empowered with the knowledge to properly treat their skin to feel confident and beautiful.
How much time do you spend on your own skincare regime?
Surprisingly, very little. I have a rather simple routine with basic steps, so it's a rather quick process. In the evenings, I try to take a little extra time for myself to unwind after the day, whether that's through a bath, face mask, or facial massage. Sometimes it's as simple as applying a face mask while cooking dinner or replying to emails.
What's your hero skincare product?
SPF for sure!
Lipstick or mascara?
Mascara
Blush or bronzer?
Cream blush
Signature scent?
Armani Privé Rose Rose D'Arabie
Last thing you do before bed?
Kiss my boys, apply cuticle oil, and lip balm
Who are your beauty icons?
Kate Moss, Carolyn Besette-Kennedy, and Vanessa Paradis.
Can't get enough skinfo? Discover the truth behind the most common skincare questions here.