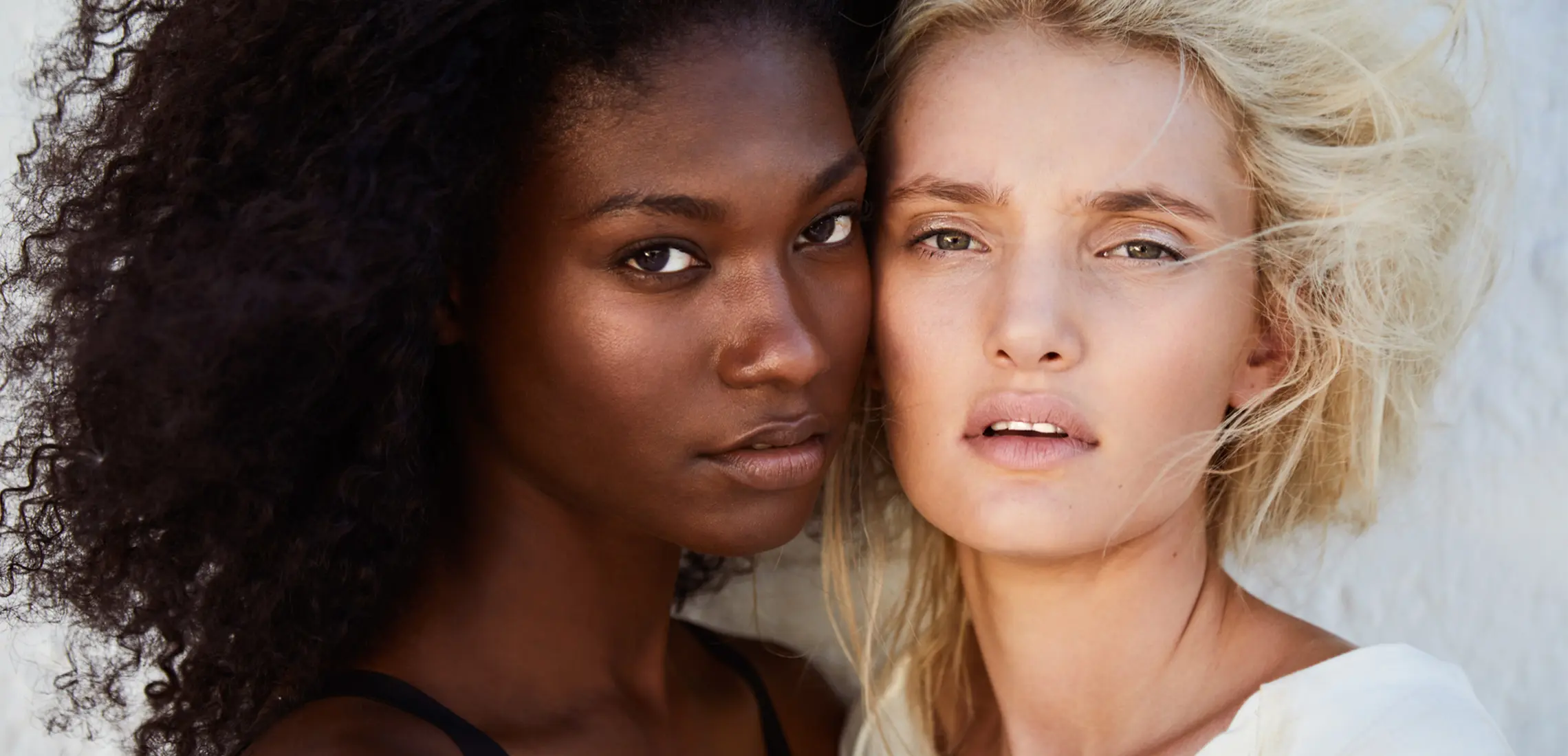 The Most Common Skincare Questions Answered By An Expert
Now who's the expert?
By Astrid Taemets | 24th March 2022

No matter what your age, loving the skin you're in is a quest we all embark on.

Whether you're in the throes of a breakout, experiencing pigmentation or searching for ways to nix those lines and wrinkles, there's always a skincare concern to treat, knowledge to learn, and questions to ask.

That's why we'd enlisted the help of one of Brisbane's most successful cosmetic physicians, Dr Heather Jenkins from The Skin Lab, to help us once and for all find out how to care for our skin at every age.

From the absolute basics to the more specific, age-related queries, here are all the common skin care questions you have about your skin, answered.
Dr Jenkins, help us get the simple facts right. What products should we have (and be using) in our regular skincare routine?
A cleanser, SPF, and moisturiser are the basics. There are plenty of other fabulous ingredients that have a therapeutic effect on the skin which are known as cosmeceuticals. The right advice can help enormously in determining which of these might be of benefit to you.
Should we be using different products in the morning vs the evening?
I'd recommend using vitamin C and SPF as part of your morning routine. These products work as an antioxidant and sun protection. Our morning products have a preventative role, whereas our evening products are more focused on repair, and this is the time to use heavier moisturisers, retinol, and facemasks.
How often should we be exfoliating?
Generally speaking, between two to three times a week is enough to reduce dullness, improve skin tone, and conditions like acne. They help to remove the layer of dead cells on the surface of our skin that can make our skin look dull and tired. Chemical exfoliants include alpha and beta hydroxy acids, like glycolic and lactic acid. They're derived from fruits and milk and are safe to use on a regular basis. On the other hand, physical exfoliants, which contain small beads, are best used once or twice a week.
When is the right time to start using anti-ageing products?
The skin ageing process is very individual, and can be influenced by many factors including skin type, genetics, lifestyle, and sun exposure. Specialised anti-ageing products and retinols are ideal to introduce between the ages of 25-30 to give your skin the protection it needs to prevent and repair microscopic skin damage – the type of damage that happens years before you actually see it. You're never 'too young' to start sun protection with a high quality SPF, which should start in childhood and provide powerful anti-ageing and skin health benefits that continue on throughout all stages of life.
How often should we use retinol?
Retinol is essentially a derivative of vitamin A which is one of the body's key nutrients for boosting cell turnover. It's added to topical skincare products to promote skin renewal, brighten skin tone, reduce acne, and boost collagen production, and can also help with pigmentation.
Balance is critical here, as retinol can be very irritating if used too frequently, or started at a concentration that is too strong for your skin. My suggestion is to start with a pea-sized amount of a low percentage formula used two to three times a week, slowly increasing to nightly usage over a two-month period, depending on how your skin responds. Those with sensitive skin or who struggle with conditions like rosacea may be more prone to side effects such as mild irritation, dryness, and sun sensitivity as your skin adjusts. Medical evidence shows us that vitamin A derivatives are most important when it comes to anti-ageing. They can be notoriously tricky to start, but well worth the persistence.
What's the best way to build a solid skincare routine?
A great skincare routine is simple, effective, and easy to stick to. Often we find people are doing far too much to their skin. The key is to simplify and aim for consistency.
The right skincare routine starts with knowing your skin type and goals. At The Skin Lab, we analyse our clients' skin using the Observ 520 to evaluate all aspects of skin conditions, including fine lines, pigmentation, surface texture, pores, inflammatory processes, dehydration, oiliness, and the presence of bacteria and fungi. Once an appropriate skin analysis has occurred, we can assess what needs to be optimised in your current routine.
What is the correct order to apply products in?
For ingredients to absorb properly, you need clean skin that is free from oil, makeup, and grime. After cleansing, the basic principle is to begin application with thinner, more translucent products, and layer until you reach your thicker and heavier cream-based products:
Step 1: Cleanser Step 2: Eye cream (this is so you don't get other products on your eyelids, which are typically more sensitive) Step 3: Serum Step 4: Spot treatments Step 5: Moisturiser Step 6 (AM): Sunscreen Step 6 (PM): Retinol
WOMEN AGED 20-30 YEARS
What are the most common skincare concerns for women in this age group, and what are the best ways to treat them?
The mainstays of good skincare for those in this age bracket is clean and protect: making sure the makeup comes off at the end of the night before going to bed and ensuring sun protection happens daily. I cannot emphasise enough the power of SPF as the best long-term preventor of ageing and pigmentation. The dose of radiation we get from the sun eventually damages our skin, accumulating, until eventually we do irreparable damage to the DNA of our skin cells, making us prone to skin cancer and photoageing.
What treatments at The Skin Lab are ideal for this age group?
HydraFacial, cosmeceutical facials, LED light therapy, skin needling, and Laser Genesis, are ideal, and as we approach 30, the (sparing) use of anti-wrinkle injectables can act as a preventative against fine lines and wrinkles, and dermal fillers can be used to naturally enhance features such as the lips and cheeks. .
WOMEN AGED 30-40 YEARS
What are the most common skincare concerns for women in this age group, and what are the best ways to treat them?
As we approach our 40s, little fine lines, wrinkles, and discolouration of the skin start to appear, along with some loss of volume in facial features. From a skincare perspective, retinols should be well and truly in play. Vitamin B can also be helpful for redness and inflammation.
What treatments at The Skin Lab are ideal for this age group?
Skin health trumps all, so we usually advise commencing regular skin checks after the age of thirty. This should be done annually. From an aesthetic perspective, HydraFacial, cosmeceutical facials, laser for redness and/or pigment, Pico Fx laser, and injectable treatments such as anti-wrinkle injections or dermal filler are also popular choices.
WOMEN AGED 40-50+ YEARS
What are the most common skincare concerns for women in this age group, and what are the best ways to treat them?
This is the age bracket where our skin usually starts to show the signs of ageing such as volume loss, and loss of elasticity. We often see pigmentary changes, redness, deeper lines, and wrinkles. Some of us may experience the start of jowls and/or a double chin. Additionally, our skin and hair becomes dryer.
In addition to cleansing and using SPF, vitamin A, vitamin C, and vitamin E, and the use of hydroxy acids, our skin will start to become thirstier for richer moisturisers in the form of creams. Peptides and hyaluronic acid are excellent moisturising ingredients, and don't forget – it's just as important to repair the skin on your neck and decolletage as it is your face.
What treatments at The Skin Lab are ideal for this age group?
Facials such as a HydraFacial, laser for pigment or vessels on the face, rejuvenating laser treatments such as Co2 resurfacing or Pico Fx laser, thread lifts, anti-wrinkle injections and dermal filler, coolsculpting for double chins, and micro-needling are just some of the treatments ideal for tackling ageing skin concerns in this age bracket.
Want to find out more about a specific skincare concern? Head to The Skin Lab and book a free consultation with one of their experts.