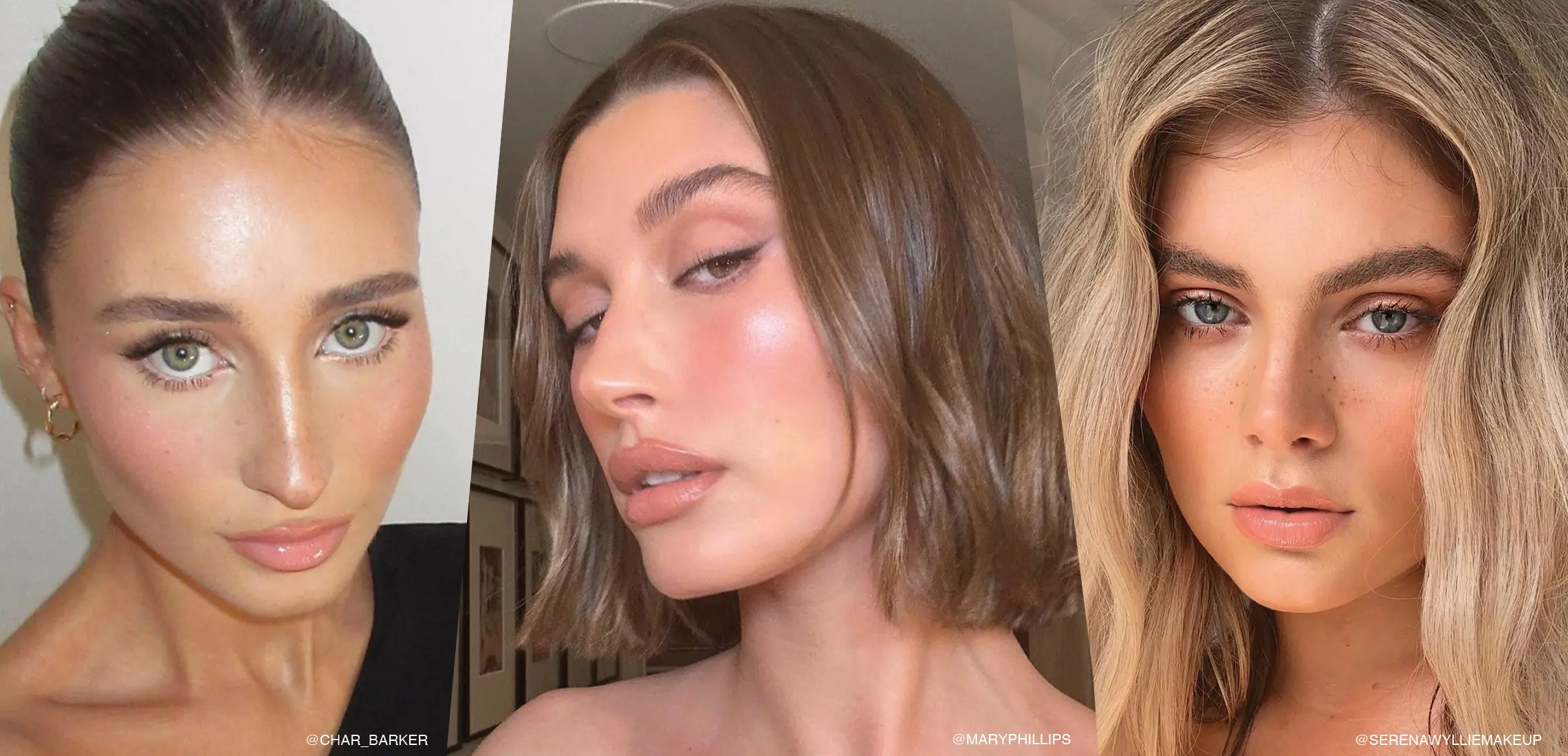 Oh-So Flushed: How To Apply Your Blush Like A Pro
Why so flushed?
By Astrid Taemets | 7th February 2023

Against the sheeny highlighters and skin-warming bronzers that fill our makeup cases, blusher feels a little left behind. But newsflash! That pop of colour is a major beauty trend – and not just throughout the warmer months.

With its ability to make faces look more energised, angled, and awake, blush is the unsung hero of the makeup world. Nothing brightens your face like a flush of blush to the cheeks. It's a secret weapon in your makeup armoury that can lift your complexion and assist in giving you that fresh-from-the-beach glow we chase all year round.

Get the application right, and the result is so much more than a simple pop of colour: the formula, the placement, and the shade all contribute to the result. But before you go adding any old blusher to your arsenal, there are a few things you need to know about how to apply it.

From power blush options to creamy formulas, and the shades that'll suit your complexion best, we picked the brains of Brisbane makeup artist Serena Wyllie about this makeup must-have, and how you can make it work in your favour…
Where is the right place to wear your blush?
I find placing blush higher up on the cheeks is the most flattering way to wear it. It lifts the face and gives a more youthful look. Apply a small amount over the bridge of your nose to get that seriously sun-kissed, flushed effect.
View this post on Instagram
What is the right way to apply it?
Most of the time, I prefer to use cream blushes. I think creams look fresher on the face, and are more forgiving if you make a mistake and need to blend. Cream blushes are best applied with the warmth of your fingers. The beauty of cream blushes is that they're not just limited to the cheeks! You can use them on the eyes and lips as well to add an overall pop of colour to the face.
If I am using a powder blush, I would layer this over the cream with a brush to set the cream product. Powder blushes can also look incredible as eyeshadow.
Blush is such a great, multi-use product, so have fun with it!
View this post on Instagram
What type of blush is best for your skin type?
Cream blushes can be used on all skin types, and work especially well on dry skin. It helps give a glow and flush of colour, while still looking very skin-like and youthful. Most people think that bronzer is the key to getting that sun-kissed glow, but you need to add a flush of pink in your preferred shade to really enhance that summer look.
If you have oily skin, I always recommend setting your cream blush with a powder for longevity.
Which blush colour is right for you?
Look at the undertone of your skin. For cool/fair undertones, I recommend rosy soft pinks. For olive or warm undertones, I would go for more of a peach blush, and for deeper skin tones, berry and plums look sensational.
For cool undertones:
For warm undertones:
For deeper skin tones:
What are the best tools to apply blush?
This really depends on the product you are using. For creams, I always recommend warming the product up on your hand, and then applying it with your fingers.
For a powder blush, apply with a cheek or blush brush. Just tap the excess off before applying – remember you can always build the colour, but it's much harder to remove!
Love a beauty hack? Try these TikTok makeup hacks going viral.
*Some prices have been converted to AUD and are subject to change.