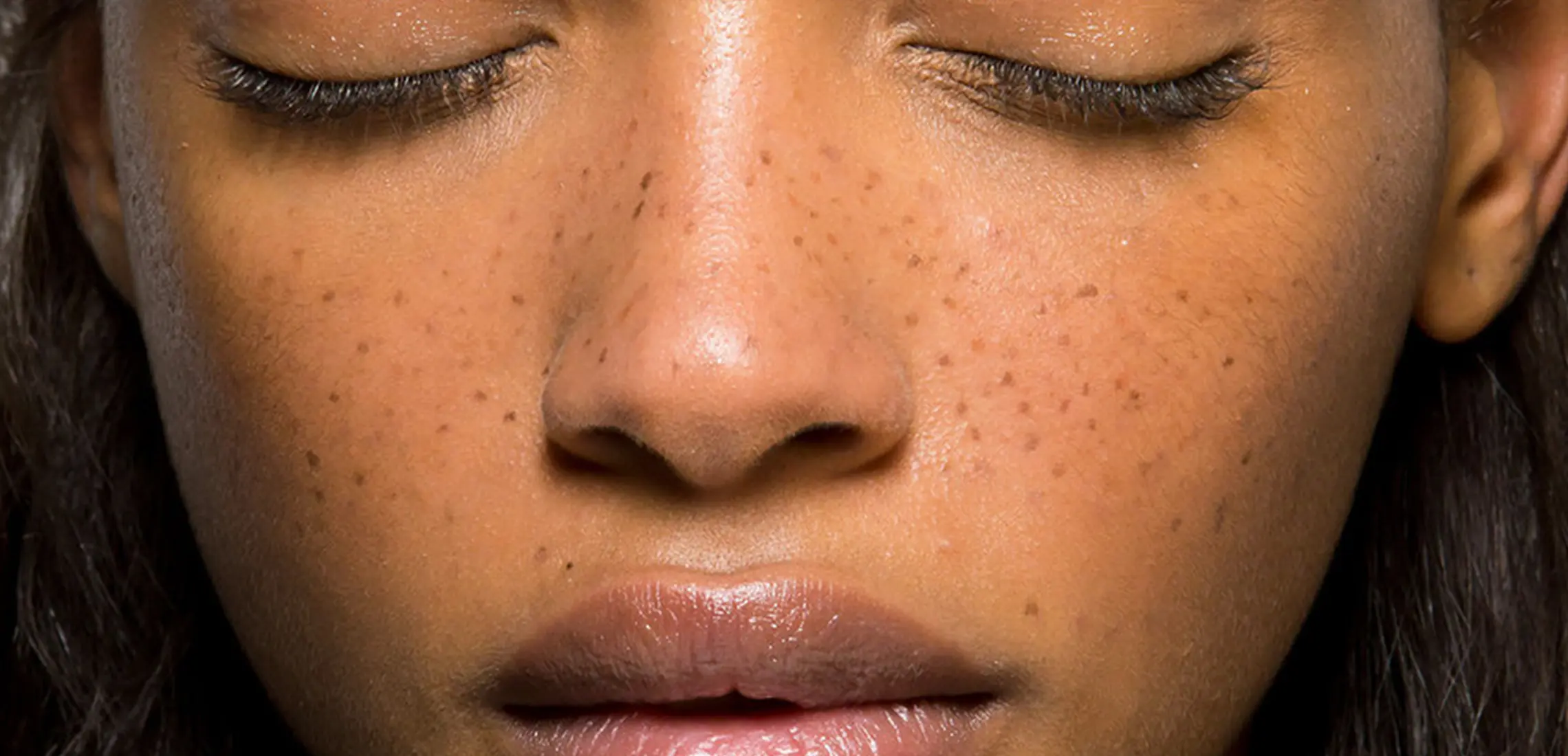 What The Freck?! Have You Tried This Natural Beauty Trend?
Spot the fake!
By Astrid Taemets | 21st April 2021

Let's be honest: Lindsay Lohan in Parent Trap was peak freckle (and cuteness) envy!

If you're fortunate enough to be decorated with freckles, this beauty trend is right up your alley, and if you aren't, that's okay, too! You can be a freckle faker staying sun kissed all year round without the UV exposure or damage.

Tik Tok has seen a freckle mania with henna faux frecks going viral, and if you're on Instagram, you've definitely scrolled past someone sporting a smattering of faux spots.

And just to cement its place as one of the biggest beauty trends for 2021, alongside bushy brows and rosy cheeks, take a peek at these transformazing sun-kissed looks from Brissy's own makeup masterminds Emma Chen, and Serena Wyllie:

Love the natural, sun-kissed look as much as we do? Here's how to faux-it for yourself!
The Products
 For scattered tinier freckles use Freck OG. Freck is a specialty faux freckle product created to give you pigmented, natural freckles with a buildable liquid formula that works on all skin types. The Freck OG has a tiny brush which lets you get the speckled, fine freckle look.
You know what works just as well for getting cute faux freckles across your nose? Stila's Waterproof Brow Colour with a precision tip marker will help you to define not only your brows but little sun kisses as well.
Because freckles aren't symmetrical, try this gel eye crayon to create rounder, freckle dots. Pick a colour that matches your hair colour and has a warmer tone! You can layer a liquid eyeliner over crayon to create more dimension for natural freckles.
For a fun, festival twist on faux freckles, try glitter freckles! MCo Beauty's glitter freckles are sure to give you a sun kissed glow and will have you shimmering after the sun goes down.
Henna Freckles
Trending on Tik Tok, Henna Freckles are the DIY faux freckle fix that looks incredible when done right, and offers results lasting longer than makeup. The DIY comes with a word of warning: ensure your henna is derived from natural dyes, and do a patch test before applying to your face!