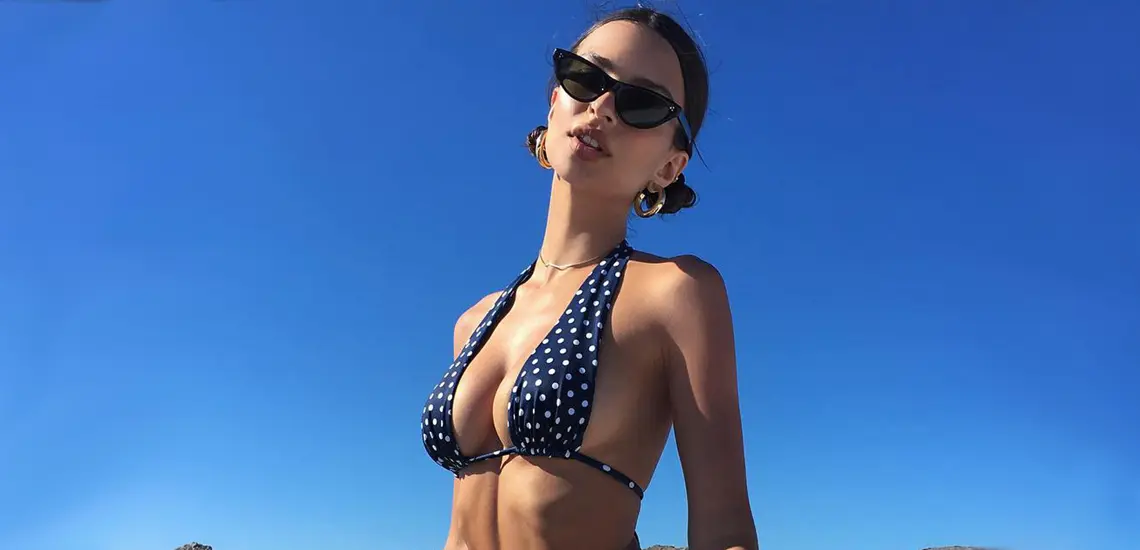 Decoding The 5 Most Popular Cosmetic Treatments Everyone Is Talking About
Your questions, answered.
By Guest Styler | 13th December 2018

Navigating the world of cosmetic treatments is no easy feat if you don't speak the lingo. From scar treatments to lifts and tucks, there's an ever-growing list of beauty and cosmetic treatments that promise to help you discover the version of yourself you want to be.

With four clinics across Australia and an experienced team of industry-leading experts, Cosmos Clinic is recognised across Australia as the go-to clinic for everything from liposuction and Brazilian butt lifts to anti-wrinkle injections and scar treatments. To help you make sense of five of the most popular cosmetic treatments within the industry, we spoke with Cosmos Clinic to learn more about liposuction, butt lifts, coolsculpting, intravenous vitamins and anti-wrinkle treatments. Whether you're interested in cultivating a new look, are curious about cosmetic treatments, or just want to be informed of the latest trends, here's everything you need to know!
LIPOSUCTION
While the general practice of liposuction is quite simple, technological advances mean that the treatment is more versatile than ever. As a leader in liposuction treatments in Australia, Cosmos Clinic offers their clientele four different liposuction treatments, allowing them to best tailor your treatment to your desired results.
One such option, Vaser Liposuction, is an advanced method that involves removing excess fat from the body using an ultrasound probe to melt stubborn fat. Performed under conscious sedation and with an easy-to-manage post-surgery recovery program, it's a popular option for long-term, high-quality results. Their Vaser Hi-Definition Liposuction treatment is similar but instead is designed to offer a high-definition, contoured finish similar to that of a seasoned athlete. If you're searching for significant weight-loss, a Mega Liposuction treatment can help you see an immediate reduction in weight. Not only is it ideal for immediate change, but it's also the perfect way to kick-start a healthy lifestyle, exercise program and diet.
https://www.instagram.com/p/BpJp9KugZU3/
COOLSCULPTING
While liposuction treatments have advanced dramatically in recent years, some clients may benefit from non-invasive fat-dissolving treatments. Most notably, CoolSculpting is a highly effective and widely used treatment to permanently remove fat without surgery or downtime. With years of experience under their belt, the Cosmos Clinic team is adept at using the procedure to "freeze" unwanted fat cells, which are then naturally processed by your liver and removed from the body. The walk in, walk out procedure is easy to fit into your schedule and won't affect your ability to perform your normal activities or exercise. While you should notice an improvement within one treatment, most clients benefit from multiple treatments in order to see maximised results.
BUTT LIFT
"Butt Lift" is a bit of a buzzword in the world of cosmetic treatments. Rumours about butt lifts have circulated public consciousness for years, mostly spurred on by tabloids and celebrity gossip. However, Cosmos Clinic is a butt lift specialist and knows more than anyone that the treatment is safer and more advanced than ever before. The typical treatment is a Brazilian Butt Lift and uses the patients own purified fat to give your bottom a larger, more lifted appearance. Using Vaser Liposuction, the treatment transfers the fat to your bottom and allows your doctor to craft the ideal shape for you, whether it's the Sports Illustrated, Beyonce or Kim Kardashian.
However, like fat loss, not everyone will suit a surgical procedure. This is why at Cosmos Clinic they also offer a Non-Invasive Butt Lift. The non-surgical procedure uses collagen stimulation injections to enhance the results of fat grafting and to achieve a fuller, rounder shape. Most clients require 3 to 6 treatments, however, the treatment typically sees a 20-25% improvement and can last up to two years.
https://www.instagram.com/p/BoCpKX1lnLX/
INTRAVENOUS VITAMINS
At the interception of science and beauty, you'll find Intravenous Vitamins. The newly popular treatment is a form of IV therapy that injects a powerful vitamin cocktail directly into your bloodstream. While a well-balanced diet and regular exercise are intrinsic to a high standard of health, sometimes the pressures of our everyday lives can make it that little bit harder to get on top of our health and wellness. Intravenous Vitamins are a quick and easy way to give your wellbeing a helping hand, but delivering high doses of vitamins, minerals and nutrients directly to the bloodstream, exceeding levels achieved by simple oral supplementation.
With anti-viral, anti-bacterial and anti-histamine properties, these vitamins help the body recover from inflammation, thrombosis, infection, colds and flus, fatigue, fever, as well as aid with post-surgical healing. As a painless and easy addition to your lifestyle, it's a simple way to boost your general wellbeing and help speed up recovery.
ANTI-WRINKLES
We truly believe that beauty knows no age and that ageing is a natural and privileged experience. In saying that, we also understand that we all want to look and feel our best. If you want to combat signs of ageing, Cosmos Clinic boasts a range of advanced treatments that can help you put your best face forward.
Their anti-wrinkle injections are designed to relax the various facial muscles that cause fine lines and wrinkles, resulting in smoother, younger-looking skin. The treatment has no downtime and offers visible results from as early as 3 days! Alternatively, Cosmos Clinic also offers dermal fillers, which can be used to reshape the face and smooth fine lines. Treatments can easily fit into your day-to-day schedule and can be used to treat a diverse range of areas, including chin, nose, cheeks and hands. Results are visible immediately and can last up to 24 months.
Whatever you want to achieve with your body, the experts at Cosmos Clinic are leaders in cosmetic treatments. With a team of medical practitioners, doctors and registered nurses, you can feel assured that you're receiving the best possible care and advice.
Liked this? You'll love these! 1. Ask A Hairstylist: How To Grow Thick, Healthy Locks 2. Follow These Healthy Bedtime Habits To Maximise Your Beauty Sleep 3. Signet Rings We're Loving ATM