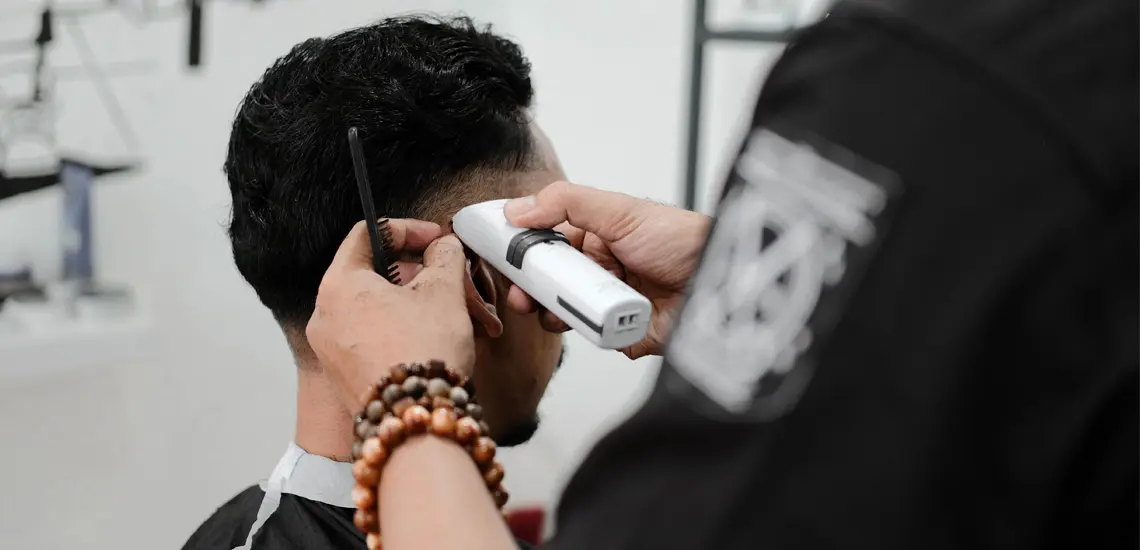 6 Of Brisbane's Best Barbers: 2018 Edit
The names you need to know.
By Guest Styler | 21st August 2018

Not happy with just the standard short back and sides? We've found 6 of Brisbane's best barbers to help you put your best face forward this season.

Whether you want a smooth fade or need help taming unruly locks, the Blackwood Barbers team are masters of their craft. Paying special attention to each client's natural features, they are committed to helping their clients discover their best selves – all through the power of a good haircut! Their barbershop is conveniently located in Mitchelton making them the perfect go-to for midweek and weekend appointments alike. They also use a wide range of professional grooming products (such as Proraso, Uppercut and Layrite) to help perfect the final result and allow you to style it to perfection yourself from home. With friendly staff and a welcoming atmosphere, Blackwood Barbers is a local favourite that will have you returning again and again.

This southside salon has made a name for themselves as one of Brisbane's very best barbershops. From men's haircuts to beard trims, beard restyles to cutthroat shaving, they are committed to helping each man achieve his own personalised style. Passionate about new and innovative styling techniques, they live and breathe men's styling!

This southside, rockabilly-inspired barbershop is a local favourite. With well-groomed barbers that know the latest trends and styling tips, they are always going above and beyond for their loyal clientele. With ice-cold bevs, a pin ball machine, live music on weekends and the occasional barbeque, this is a barbershop unlike any else.
Emporium Barber | Multiple Locations
Emporium Barber is a full-service barbershop specialising in cutthroat shaves, trendy haircuts and top-of-the-line service. With boutique beer and coffee on hand, it's more than just a barbershop – it's a space where you can relax as you enjoy some "me time"! They currently have boutiques in Fortitude Valley, the CBD, Bowen Hills and Bondi Beach.
With nine boutiques across Brisbane, you're never that far away from one of Brisbane's favourite barbershops. With a talented team of stylists, Col Nayler Barber is all about providing the highest-quality service to everyone who enters their salon. Plus, their 'No Appointment Necessary' ethos makes getting your hair done easier than ever – no fuss, no waiting around!
Liked this? You'll love these!
We Have Your First Look At Brisbane's Slick New Waterfront Dining Hub! Junction Arts Festival Has Announced The 2018 Line-Up We Chat To Ball Park Music About Wheelbarrows And Perfect Sad Songs