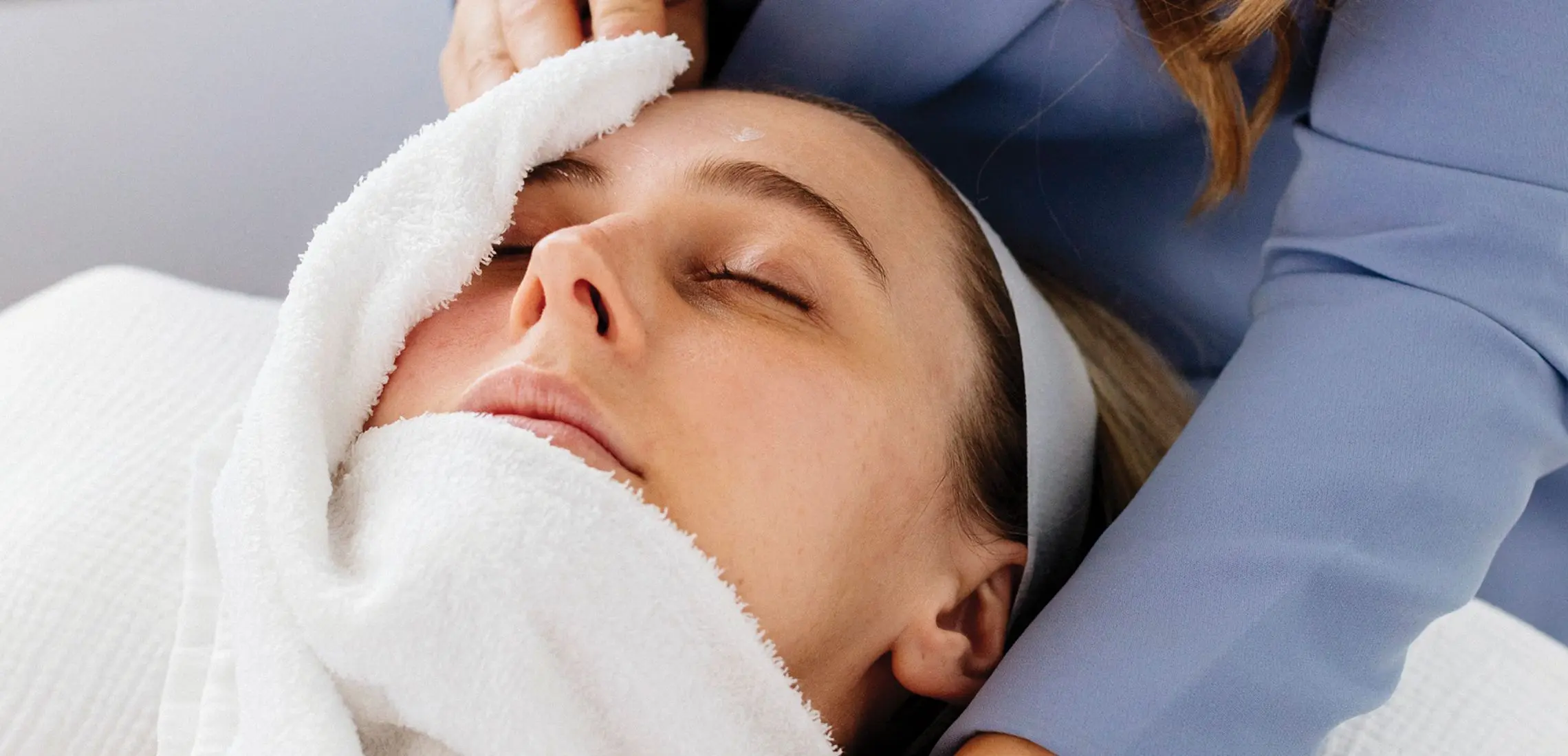 From Mariah To Justin, A Celebrity Beautician Spills Her Secrets
A-list approved
By Pollyanna Gardner | 22nd August 2022

From Mariah Carey's feet to Justin Bieber's back, Amanda Agius has seen (and treated) it all. This month, she shares how to achieve a red-carpet glow from home.
Hi Amanda! Tell us a bit about your career…
Over the last 20 years, I have had extraordinary experiences in the beauty industry. I became spa manager at the Langham Hotel at 18, and at 21 I was the Leisure Director for Marriot Dubai. From there it was my responsibility to manage the leisure and wellness of the Royal Family of UAE. I would start the day managing over 100 staff, changing the sand on the private beach to be "just the right texture" for the King, and finish my day massaging Mariah Carey's feet after she sang Happy Birthday to the princess. 
During a brief beauty hiatus, I worked in Italy at Prada, honing in on the exclusive luxury world. Coming back to Australia as a spa manager for Park Hyatt, I was part of Lady Gaga's personal wellness team. I did everything from pouring ice baths for Cristiano Ronaldo, to all-nighters waiting for Justin Bieber's post-concert massage, and organising "New York Black" manicures for Cindy Lauper.
Fast forward to today, my week begins with skin education nationally, and ends in the clinic at Higher Self Skin, where I empower my clients with the skin (and confidence) they deserve. 
What are the everyday skin secrets we should be following?
These simple skincare steps help the celebs be skin-ready 365 days a year under rigorous schedules that include shoots, film, and media.
Keep your skin barrier healthy! Avoid harsh exfoliants and ditch the go-to glycolic serums. They disrupt your pH and increase inflammation and breakouts. We say in the industry you can easily "lose control" with these products so swap them out for enzymes.
Enzymes all the way. Enzyme exfoliants are so underrated – they work on the skin in a Pac-Man effect to digest redundant cells, build-up dull skin, inflammation, and dramatically minimise breakouts.
Introduce growth factors! My ride-or-die product (I will take it to the grave) is O Cosmedics EGF Booster. I prescribe it to everyone experiencing inflammation, redness, breakouts, and that nasty perioral dermatitis. And yes, a number of my celeb clients use it.
What is your number one skin 'no-no'?
I still cannot believe I have to say this, but not wearing sunscreen. At a young age, we learnt to brush our teeth, so why is it so hard to put on sunscreen after moisturising? The sun is the main cause of almost every skin condition and SPF is the cheapest and easiest anti-ageing product on the market. As a pigmentation expert, I spend 90 percent of my time in the clinic correcting sun damage and melasma.
Your go-to winter treatment at Higher Self?
Winter is skin transformation time and the best treatment for that is Dermapen Skin Needling; this treatment is undoubtedly what gives me the flawless skin I have. But, if you're looking for something more relaxing, the Higher Self ritual is the perfect unity between a sumptuous spa experience and skin results – 90 minutes of bliss and the result is relaxed, glowing, dream skin.
For more celeb-approved skincare secrets, check out our chat with Melanie Grant here.