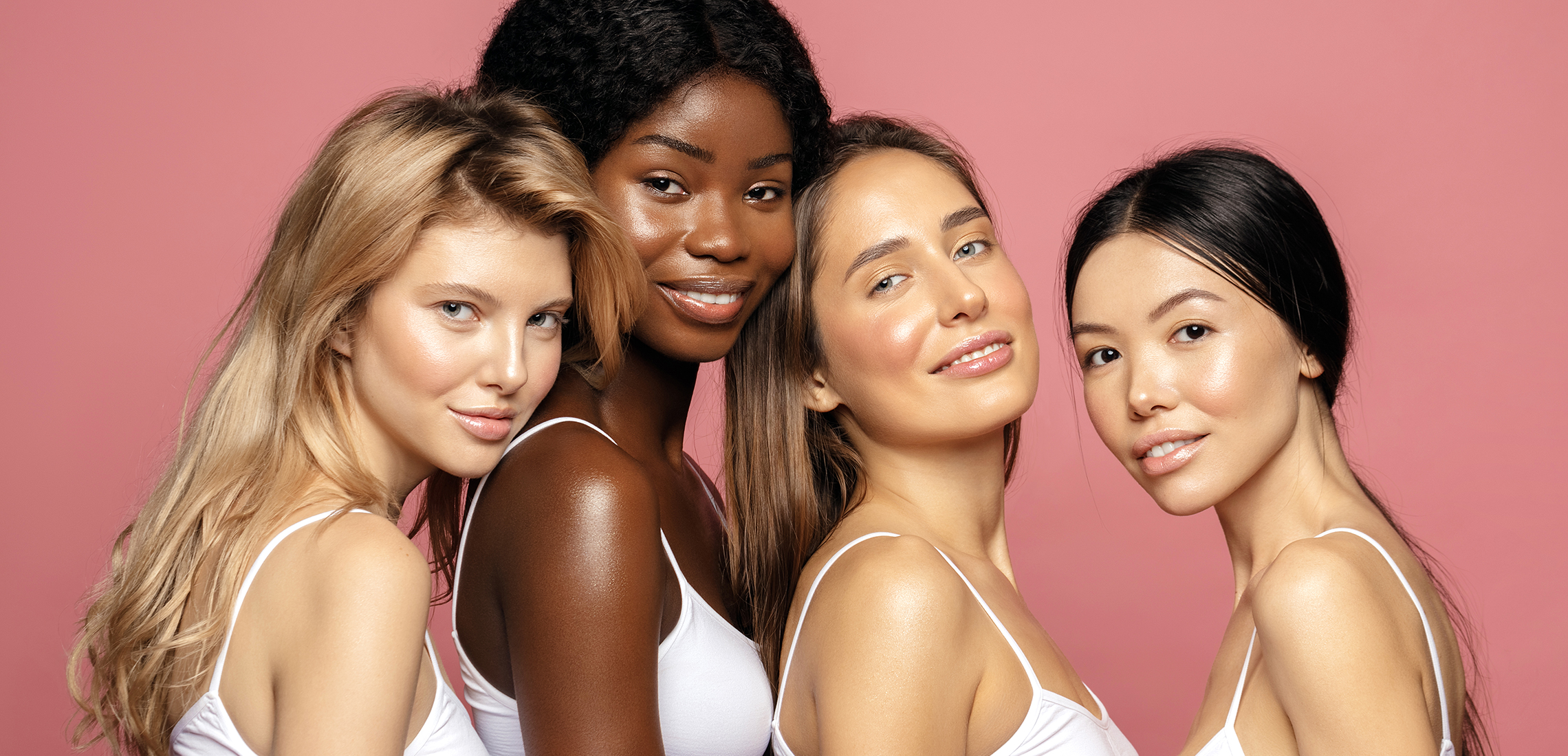 Your Guide To Surviving The Silly Season With A Fresh Face
So fresh and so clean (clean)
---
If you're sitting there scratching your head at how on earth October has whizzed by – well… same! Our inboxes have been filling up with end of year events, new openings, birthday celebrations, and everything in between. And, with the breeze of summer slowly wafting its way around town, there are even more reasons to get out and about to show face.
With party season well and truly in the thick of poppin' bottles, it can also come with a side of (highly undesirable) poppin' pimples and can be a contributing factor in  bringing those blemishes to the surface ­– which we must say, is not conducive to your favourite party look!
Thankfully, there are a few easy tips and tricks, along with some restorative treatments from Hawthorne Beauty Room to help get us through the holiday months looking fresh faced.
Start the conversation
Every great skin journey starts with a great skin chat. From your skin history, troubles, concerns, and goals, connect with one of Hawthorne Beauty Room's skin therapists for a thorough skin evaluation. This includes diagnostic photos of your skin utilising skin fluorescence and polarized light illumination technologies. Essentially, this advanced skin analysis exposes any underlying skin conditions which can then be treated with a personalised plan.
Remember to: cleanse! Cleanse! Cleanse!
It seems like a no-brainer, but cleansing is one of the simplest and most important first steps to a glowing complexion. After each day you wear makeup, make sure to purposely cleanse, moisturise, and wear sunscreen. When you have nailed the fundamentals, this is the perfect place to add exfoliation, face serums, and oils to really target your skin concerns.
Amp it up with DMK Enzyme Therapy
We loooove DMK Skincare. Not only because it considers the entire functionality of the skin, but because their products have a high concentration of active ingredients to work their magic. This facial is an absolute go-to treatment for that pre-party season glow. Amazing for pigment, ageing, and acne scarring, the signature DMK treatment gives you an instant plumping and works to oxygenate, detoxify, and rejuvenate your skin. Plus, it also helps treat a range of skin conditions and will help your skin be resilient for the summer months ahead.
At Hawthorne Beauty Room, the team customise this therapy to treat numerous skin conditions such as:
Collagen and elastin production.
Reducing fine lines and wrinkles.
Acne, pimples, blackheads, blemishes, and associated inflammation.
Rosacea, reactive, and inflamed skin.
Pigmentation, melasma, and chloasma.
Sun-damaged skin.
Hawthorne Beauty Room offer enzyme therapy in conjunction with other specialist skin therapies such as Six Layer Peel, IPL Therapy, LED Light Therapy, and Collagen Induction Therapy to achieve superior and long-lasting results.
Finish with a transdermal infusion of vital vitamins, minerals, and amino acids customized to your specific skin concerns. Plus, to support you on your skin journey, you will go home with a personalised homecare skin prescription and in-clinic treatment plan. It's perfect for an ultimate one-off treatment or in a course of four to twelve bi-monthly treatments.