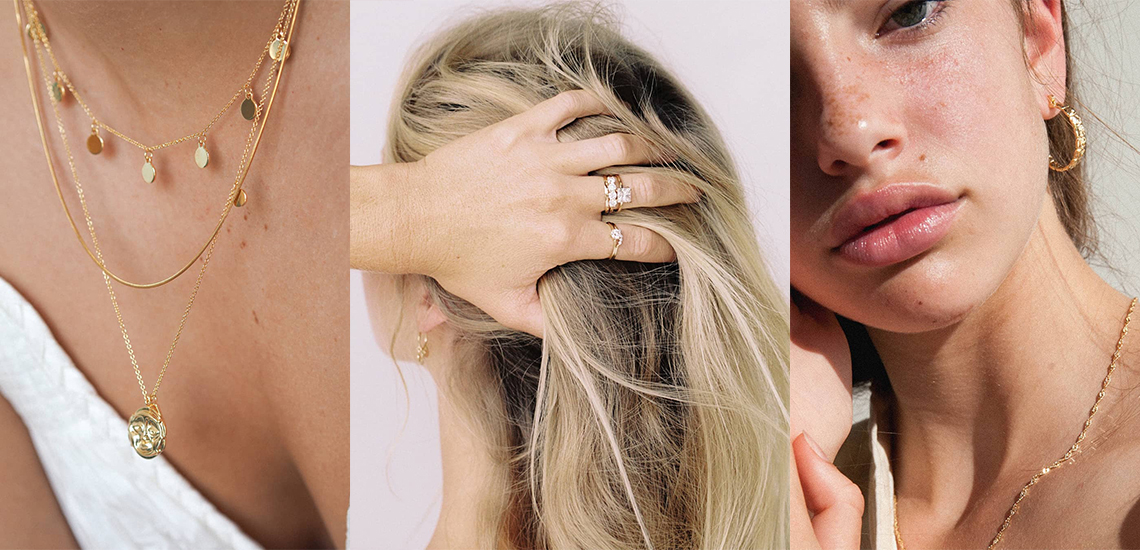 We Chat With The Creative Director Behind YCL Jewels
Consciously created
---
YCL Jewels is fast becoming a well-known artisanal Australian jewellery brand and it's no wonder, with each delicate piece lovingly designed by creative director, Fabienne, in YCL's sunlit studio (as well as their global team of craftsmen). Her minimal and feminine designs are proudly award-winning and we sat down with her to talk all things bright and sparkly.
What motivates you in such a competitive industry? 

I don't see the industry as competitive. I love seeing others living their truth and believe that there is abundance for all of us.
Where did your career start?

I have been making jewellery since I was thirteen years old. I am completely self-taught, other than a one-hour beading class I took when I was younger which showed me the fundamentals of jewellery making. I've spent the past fourteen years perfecting my craft. One day when I was about twenty years old, I went to a market stall where I saw a local designer selling her jewellery and from that point on I could not get the thought of making and selling my own jewellery out of my mind. So, I left my secure job in nursing and decided to pursue my love of jewellery making full-time.
What has been your biggest challenge since starting your own business? 

Learning that in business you have ebbs and flows. I have had to come to terms with the fact that there will always be peaks and pits, and the only thing you can do is surrender to the flow.
What makes your creative space consistently inspiring? 

My safe spaces can be the most inspiring to me. They must be clutter free and have a lot of natural light.
Where does your passion stem from?
Simply my desire to create every day. I also believe in living a fulfilling and purposeful life. YCL, design and jewellery making is my passion and gives me great purpose in life.
What's your favourite piece(s) in the latest collection? 

I love the oval and square moissanite rings worn together with a plain band. I love the unexpected and unsymmetrical design aesthetic when all three rings are layered.
What is your go-to outfit to accentuate your pieces? 

A tailored blazer or crisp white shirt.
What's your star sign and do you believe it has an influence in how you live your day-to-day life?
I am a true Taurus! I am a lover of beautiful things, very headstrong and creative. Those who are close to me know I never shut up!
What was your main inspiration behind the new ring collection?
For this collection, I felt a desire to create pieces that were multifunctional. Whether you're looking for a unique engagement ring, wedding band, minimal rings to layer, or a special ring for a loved one, I wanted the collection to cater for all occasions. I also felt inspired to use some colour – something we've never really done before at YCL. The beautiful Peridot stone symbolises strength, joy and peace, and I felt really drawn to use this gemstone in conjunction with the beautiful moissanite.
What travel destinations have had the biggest influence in your work? 

India and Paris.