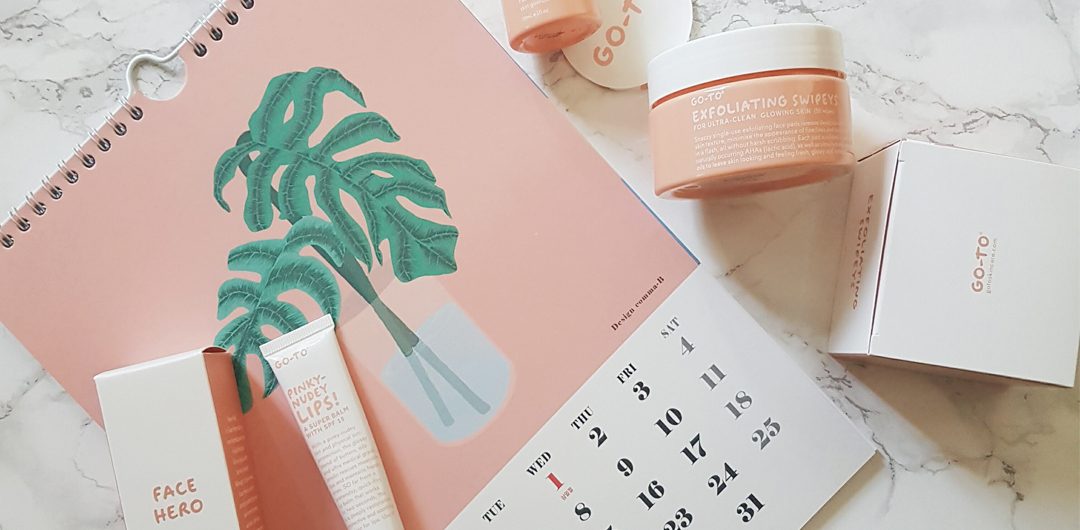 31 Of Our Favourite Local Brisbane Businesses To Buy Gifts From
Let's hear it for the movers and shakers!
---
If you're on the hunt for something special and unique to give to their friends, folks, girlfriend, boyfriend, brothers, sisters, mum, dad, children, grandparents, grandchildren, secret santas, in-laws, nieces, nephews, dogs, cats, horses and so on… look no further! I'm sick of buying the same ol' things and this year, I'd love to gift presents that are not only a little more personal and meaningful, but give back to the community at the same time.
We're now fortunate enough to have so many amazing small brands and businesses popping up everyday and here at Style HQ, we're passionate about supporting the little guys too!
We're forever inspired by clever and talented artisans crafting their own products, with a knack for originality and creativity. One of our favourite quotes is "when you buy from a small business, an actual person does a happy dance!"
We love taking all of these elements into consideration when buying for our loved ones gifts all year round, especially at the most wonderful time of year, Christmas!
Keep scrolling if you want to know where to buy your gifts for everyone and to help support Brisbane and beyond businesses and brands! We are confident that you'll find a special piece that someone will love for years to come.
The beautiful young artist lives on the Sunshine Coast and her world revolves around art and finding the beauty in everything. Elle is constantly creating new artworks to add to her ever expanding collection and draws inspiration from music, yummy food, people, animals and other things she loves. Her latest collection is based on fruits, her prints are painted with acrylic paints on an A3 canvas paper. The perfect gift for someone you think may need more art in their humble abode.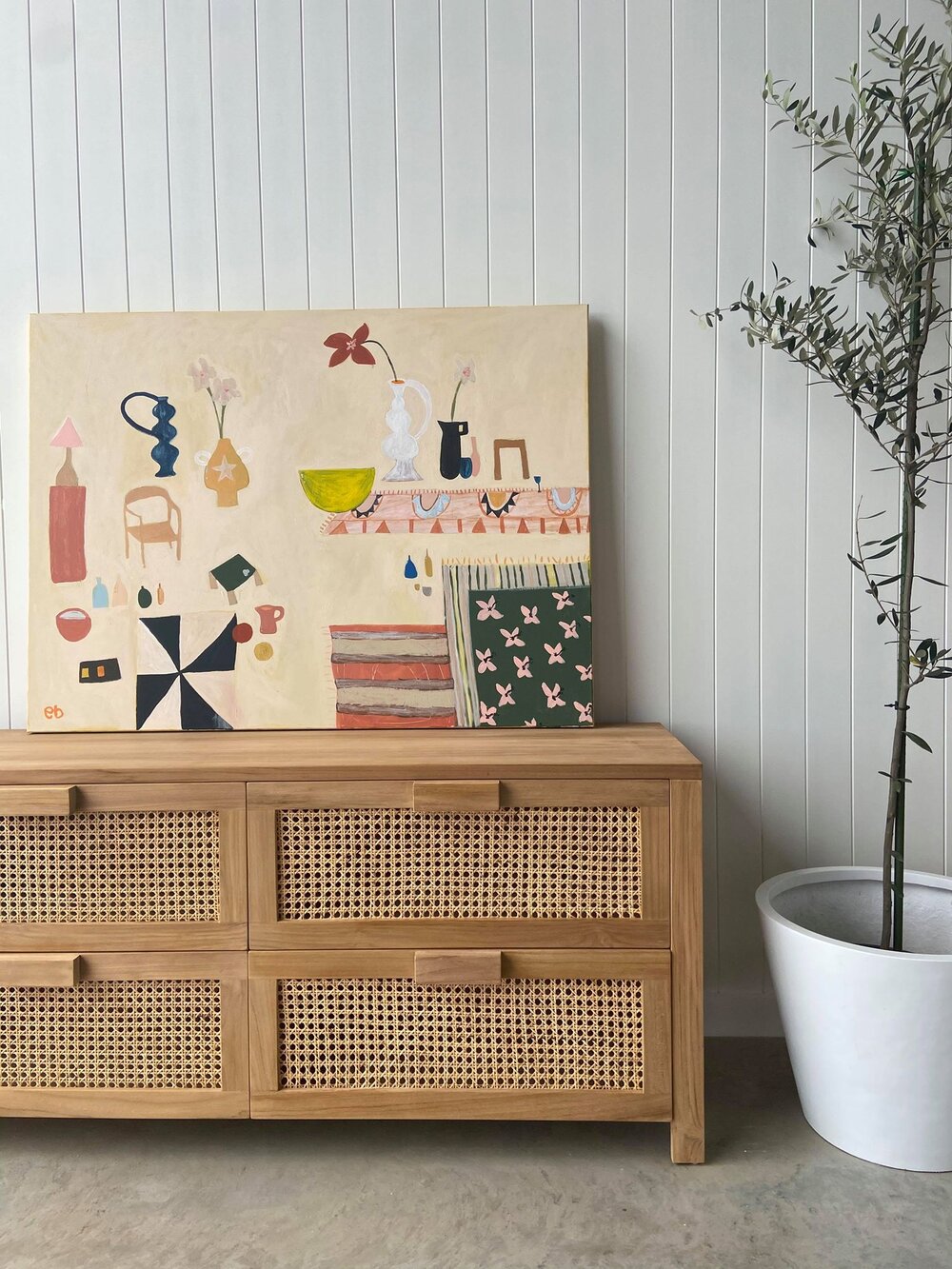 Good things come in small packages! With one of these hand-crafted ceramic reusable coffee cups made on the Sunshine Coast, both your gift receiver and the planet will thank you.
Brissy-based stationery brand has everything you need for the office working/organisation freak in your life! From diaries, to calendars, cute Christmas cards, planners and reusable bags, these are a gift that your special someone will use all year round.
Happily married couple/parents who own this lush plant haven literally hand-paint every pot in the place themselves. They put their two littles ones to bed and continue to paint throughout the night to give you freshly unique pots to gift to all the crazy plant lovers in your life.
We're huge fans of the original creators of the anti-ageing, anti sleep crease and anti bed-head silk pillowcases. These days they've bought out scrunchies, eye masks and even brand new Zodiac sign eye masks!
A sanctuary for farmed animals rescued from abusive situations located in Dayboro, just north of Brisbane. They hold open days so that you can meet their chickens, goats, sheep, cows, pigs and other happy animals who have a forever home at their sanctuary – the perfect educational day out for the family!
Byron Bay based Jai Vasicek is the designer of these decorative tiles to hang around your home and add a punch of colour to any room and each piece is unique and varies slightly. With a large collection of crosses, portholes, beach-inspired, horoscopes and even Frida Kahlo, these designs are a beautifully crafted gift for all your artsy, homewares-loving friends.
https://www.instagram.com/p/Bkj8G7UA5tn/
These handmade plant creations by Brisbane sisters are the cutest little gift for an office desk addiction or for your bedside table. Be sure to check out their range of cacti and succulents
at markets around Brissy.
Cranky's Farm Animal Rescue Mission is an animal sanctuary where beautiful rescued farm animals get to live the rest of their lives in peace near Stanthorpe. Their calendars are the perfect gift for your animal-loving friends and 100% of the profits from the sales go towards animal rescue and care.
Just based on Brissy's northside in Banyo is where all the heavenly aromatherapy potions are manufactured. The natural, organic, cruelty free brand has skincare, bath & body, aromatherapy, massage, mother and baby potions to help with sleep, anxiety, stress, relaxation and nausea to name a few of the benefits. Know someone that needs a little calm in their life? Their natural perfumes and aroma kits will enhance positivity and healing for a thoughtful gift.
Their flagship trove located on James Street in Fortitude Valley has become one of our regulars for gift hunting for jewellery lovers. Their dainty jewels range from glam, vintage, minimalistic, statement and simple pieces, suitable for sisters, mothers, friends and lovers of all kinds.
Flowers are always appropriate for every occasion! Just down the road from Style HQ, in store you'll find hampers of flowers, champagne, home + body gifts, as well as divine bouquet and gorgeous indoor plant gifts styled in fashionable ceramics.
Hand-crafted with the finest organic ingredients, Loco Love's chocolates are vegan, gluten, soy and refined sugar-free, packed up in the most beautiful pink magical gift boxes that look 'almost' too pretty to eat!
Looking for a gift for your animal-loving pals? The RSPCA's World For Pets store has a huge range of items for humans and their fur babies such as cat lady aprons, drink bottles, stuffed animals, animal mugs and 'I love my dog' stickers, how could someone not love that?! Plus, most of their funds go towards caring for their animal care. And, if you think a sticker won't cut it, how about adopting one of their beautiful dogs, cats or other pets for your loved one?! Our idea of present goals!
Brisbane makeup brush boutique, Brush Huis' Essentials brush set is the go-to gift for any beauty junkie! The cruelty-free and vegan brushes are all you need to perfect a makeup look from start to finish.
We all know a flower lover, so why not give them a vase that's just as pretty as the blooms themselves? Designed and handcrafted in Brisbane, these hand poured acrylic heart-shaped vases make for the most beautiful addition to any bunch of florals for a keepsake statement.
Aussie designed swimwear label, Skwosh has an eccentric carefree vibe that reflects in their designs, with the funnest prints of cactus, flamingos, cherries, avocados to name a few. These gifts will give any male a grin when ripping open their gift-wrapping. Plus, their kids range has the cheekiest prints that all mums will love!
Know a sun-kissed beach babe who loves spending time by the sea? Help them get glowing golden skin they're after with luxe skincare products from Bris-based Maui Now that not only look cute in your beach bag, but deliver results with their melanin-boosting blend.
New mother and creative, Caitlyn is the founder, designer and creative director who specialises in paper, curated gifts and dreamy words that make for a kind print your special someone will love! We're personally in love with the zodiac collection.
GC-based quality textile towel label has 100% cotton poncho towels for the tots, plush striped towels, Turkish beach blankets and everything you need for an Aussie summer! You really can never go wrong with a beach towel when it comes to presents.
You know what they say… Food is the best way to a person's heart. Cake artist, Telina cooks, paints and packages up her beautifully made customised cookies all by herself in her Brissy home, which we can't get enough of! For the person that has it all and loves food, we can't recommend these cookies enough for a delicious sweet treat.
Know of a man that needs a fresh kit? Make a trip to Urbbana's Portside Wharf and CBD stores for a high-end outfit from head-to-toe for the fella in your life. This is the ideal gift dedicated to the gentlemen in your life.
Brisbane designer Wil Valor is known for his bespoke tailor-made suits, shirts, bags, shoes, umbrellas and eyewear. Handmade in Italy, his pieces are a great present for your brothers, father, brother-in-law, granddad, boyfriend, hubby, son, uncle, nephew or your good mate.
Home to the most beautiful gifts, fashion, homewares and cards in Wilston Village, this little store is always our fave for card shopping with their locally crafted wall on display. We're also big fans of their jewellery, beauty, clothing, homewares, Christmas decorations, books, pet and kids collection, there's something for everyone!
Created by two sisters, the luxe seaside essentials brand is known as the original creators of the round towel. They're still bringing out epic cool prints and designs as usual, however recently added to their collection is tote bags, straw clutches, beach cushions, bedding, bath and home goods. Plus they've recently partnered with The Great Barrier Reef Foundation and are donating $5 from every Original Jute Bag towards protecting the reef and it's inhabitants. Ideal for all the sun-seekers!
Brisbane's beloved hand letterer, designer and digital content creator is the epitome of Insta-envy! Her unique artworks never cease to amaze us with her originality and creativity. Jasmine's annual calendar is super eye-catching with a pop of colour. Who wouldn't love to receive it this festive season?
As the name goes, Brissy sisters and their mother run this label founded in the summer of 2017, inspired by their childhood growing up in the Whitsundays! The patterns are uniquely designed and all materials are hand-picked by the ladies, then they are ethically produced in beautiful Bali. These bespoke hand fans are a must for that friend of class and elegance for summer.
Christmas pudding candles, Christmas tree earrings and Christmas decorations in a tasteful manner are all found on the northside at this lovely little gift boutique store, however if you're not after Christmas décor and just after a sweet present for someone, we're sure you'll find something that someone will love!
Summers are based around beach days, sunny skies and good vibes and all that is needed is a little shade to protect against the harsh Aussie rays. These bold, retro-inspired beach umbrellas are designed to accompany every beach trip and an ideal shady spot. Give someone the gift to help them #chasethesun this year.
Biome has a mission to help everyone live more sustainably, by having palm-oil free, zero waste, cruelty-free and plastic free options! They are also passionate about living palm-oil free lives to help save orang-utans. You'd be surprised at how harmful palm-oil really is for the beautiful creatures. With over 3000 gift choices for you and the planet located in four stores and online, purchasing your presents from here will make for the gift that keeps on giving!
Last but not least, we must not forget about treating our furry friends – I mean, they are the ones that bring most joy to our lives on the daily! Stock up on holiday goodies including a fresh collar and lead, balls, toys, treats and everything you can imagine for your pretty kitties and smoochie poochies.