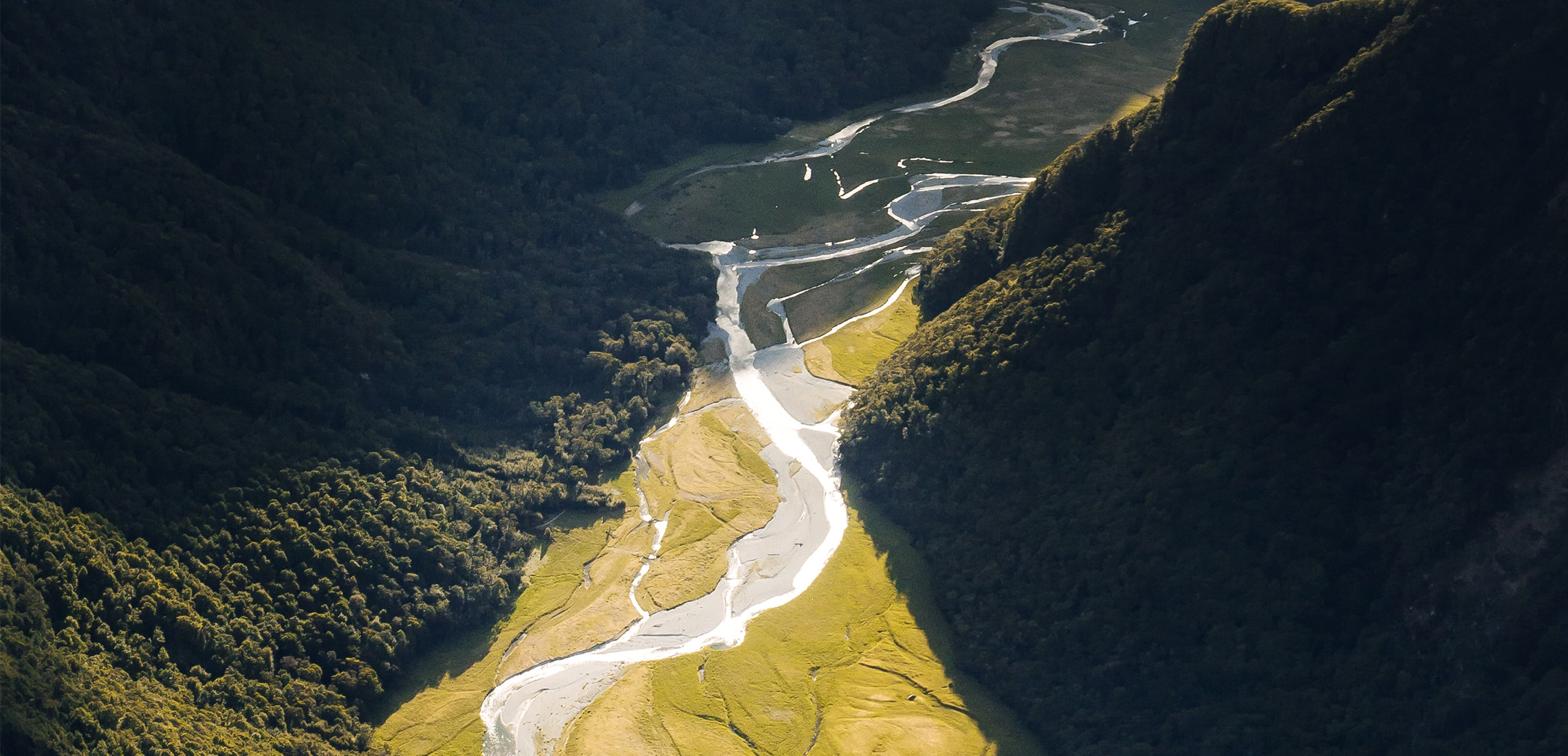 Dust Off Your Passport! Your New Zealand Itinerary Is Sorted
Sweet as, bro!
---
The Trans-Tasman travel bubble is finally a go, yippee *insert happy dance here*! From April 19, say bye-bye to the most exciting trip you take being to the local Woolies, and hellooo to the endless travel possibilities that await in New Zealand. With so many places to visit, things to do, and wines to taste, where to start? Worry not! We're serving you our Style-approved NZ travel guide with eat, stay, and play recommendations to make the most of your across-the-ditch experience. Get packing, we're goin' on vaycay!
Wellington
Hidden between undulating hills and the ocean at the southern end of northern New Zealand you'll find the compact city of Wellington. Surrounded by nature and bursting with creative energy, Wellington is best known for its powerful mix of culture, history, cuisine, and admirable landscapes. Fuel your visit with strong coffee (the famous Kiwi flat white is a must try!), world-class craft beer, and delicious food at some of the city's top-notch restaurants. Wellington is renowned as the culinary capital of NZ after all!
Eat
For exquisite cuisine and local flavours: Shepherd, Te Aro
The Italian foodie dream: Capitol, Mount Victoria
A seafood lover's haven: Charley Noble, Wellington Central
Stay
The French 'art de vivre': Sofitel Wellington from $188/night
For a sophisticated seaside staycation: Ohtel from $232/night
The ultimate secluded getaway: Wharekauhau Country Estate from $1093/night
Play
Get your nature on: If you're a sucker for outdoorsy day trips, then this one's for you! Embark on a 20-minute boat ride north of Wellington and you'll arrive at Kapiti Island –one of New Zealand's oldest and most treasured nature reserves. Spend the day wandering along the tracks, discovering the rare and endangered species that inhabit the island. Listen to the local stories told by experienced guides and if you're brave enough, go swimming in the reserve bay. Be warned, this one's not for the faint-hearted! See here for more details.
Visit the Museum of Te Papa Tongarewa at night: Whoever said museums were boring has clearly never visited them at night! Beat the hustle and bustle of daytime crowds, with a 45-minute express twilight tour at Wellington's eminent museum. Uncover New Zealand's art and rich history, Māori culture and natural environment. The museum is easily accessible by foot, train, bus, or car from central Wellington.
Embark on a seal tour: Forget SeaWorld, this is the real deal! Departing from central Wellington, this three-hour Seal Colony Tour includes stops at some of Wellington's local landmarks, before reaching the awaited Seal Coast. Be sure to wear comfortable walking shoes and layered clothing – they don't call it Windy Wellington for nothin'!
Christchurch
As the so-called city of exploration, Christchurch is the largest city in the South Island of New Zealand, where urban regeneration and heritage thrive. From street art and innovative projects, bustling city scenes, to cutting-edge architecture and picturesque scenery, Christchurch is constantly evolving, always giving both locals and visitors something new to explore. Adventure awaits!
Eat
Standout artisan deliciousness: Arbour Bar & Woodfired Pizza, Lyttleton
Immaculate modern dining and cocktails galore: 5th Street, Sydenham
Comfort food with a twist: Boo Radley's Food and Liquor, Christchurch Central
Stay
For idyllic leisure and comfort: Chateau on the Park Christchurch from $144/night
Luxury bed and breakfast accommodation: Derby Street Boutique Guesthouse from $265/night
The ideal city chic vaycay: The George from $247/night
Play 
Check out the street art at Christchurch Central: After the devasting earthquakes in 2011, Christchurch was rebuilt into a creative and funky urban centre. Kick-off your day trip with a morning wander through the streets of Christchurch Central, admiring the colourful murals that tell stories of the city's experience and resilient, indomitable spirit. A list of must-see street art locations can be found here.
Ride in style on the Christchurch gondola: If you're looking for the ultimate jam-packed experience to "top" off your stay, look no further than Christchurch's iconic gondola ride. Enjoy a relaxing journey to the summit of Port Hills, where you'll be blessed with a spectacular view of the city, Lyttleton Harbour, the majestic Southern Alps, and Canterbury Plains. Experience the Time Tunnel Ride, go shopping, or sit back and relax with a snack and bev from the Red Rock Cafe. Ahh, serenity! 
Go for a dip at Hanmer Springs: In desperate need of some vaycay R&R? A trip to Christchurch isn't complete without a visit to Hanmer Springs. Only a 90-minute drive north from Christchurch, Hanmer Springs offers the perfect balance of enjoyment and relaxation with a range of waterslide thrills and a selection of hot pools, including aqua therapy, natural rock pools, and sulphur pools. Say less!
Auckland
Situated in the northern part of NZ's North Island with a rhythmic Polynesian culture, Auckland is NZ's most populous city. With a cosmopolitan metro personality, there's no surprise Auckland is the multi-cultural hub of food, music, arts, and shopping. Auckland Domain is the city's oldest park and rests at the base of Auckland's dormant volcano, Te Pane o Mataoho, which overlooks the stunning Manukau Harbour. Offering a range of natural wonders and urban adventures, there's something for every Auckland local and visitor.
Eat
Where curry and cocktails go hand-in-hand: 1947, Auckland CBD
For the ultimate Japanese, produce-rich dinner: Cocoro, Ponsonby
Local, ethical, and sustainable cooking with a rustic edge: Mr Morris, Auckland CBD
Stay
Quiet, comfortable rooms for the budget traveller: City Lodge Accommodation from $55/night
Urban views and family-friendly facilities: Cordis Auckland from $188/night
Auckland's nightlife and luxury accommodation hub: The Skycity Grand from $250/night
 Play
Explore the West Coast Beaches: Take an hour's drive west from Auckland city and you'll find yourself amidst the mesmerising West Coast beaches, where the Tasman Sea meets long, vast stretches of charcoal sand. Visit Muriwai Beach to see some seriously impressive clifftops and gannet colonies, or head to Piha – the Kiwi surf capital – and watch as daring surfers attempt to tackle its wild swell. Be sure to stop in at Karekare Beach, which was the famous backdrop of the film, The Piano, and keep your eyes peeled for plenty of native wildlife.
Take the plunge with Auckland's adventure activities: Push yourself to the limits with some of Auckland's crazy-insane attractions. Try a sky jump from Auckland's iconic Sky Tower or walk its edge 192 metres above ground. If that's not enough to satisfy your thirst for thrills, head to the Auckland Harbour Bridge for NZ's only Bridge Climb or, if you dare, bungy into the Waitemata Harbour, Mission Impossible style.
Wander through Auckland Central: Immerse yourself in Auckland Central's vibrant mix of shopping, dining, and entertainment. Explore the city's wide range of shopping experiences from international designer clothes, retro vintage fashions, and local pieces. For the art lovers there's the Brick Bay Sculpture Trail, which features a contemporary collection of NZ sculptures and stunning landscapes. Finally, if you're more of a night owl, soak up the bursting nightlife with a visit to one of Auckland's many bars and eateries. Did someone say happy hour?
Queenstown
NZ's venturesome city, Queenstown, sits on the shores of the South Island's Lake Wakatipu, with an incredible backdrop of the towering Southern Alps. Renowned for its omnipresent sense of fun and adventure sports, Queenstown is the perfect destination for exploring the region's picturesque vineyards and historic mining towns. Channel your inner explorer with activities such as bungy jumping, canyon swinging, and river rafting all year round, or simply relax and enjoy the finer pleasures of Queenstown.
Eat
Queenstown's hidden gem with an intimate and inviting interior: The Bunker Restaurant & Bar, Cow Lane
One for the carb-enthusiasts: Fergburger, Queenstown CBD
A renowned alfresco eatery with stunning views: Nest Bar & Kitchen, Fernhill
Stay
A unique, hillside place to unwind: The Sherwood from $178/night
Smart, sustainable hotel with perfectly compact rooms: mi-pad from $160/night
Ultra-luxe retreat with snow-capped views: Kamana Lakehouse from $142/night
Play
Book a wine tour at Gibbston Valley: Calling all wine and cheese fanatics! Taste award-winning Pinot Noir, visit NZ's largest wine cave (now this is a must-see!) and catch a glimpse of winemakers in action as part of a Gibbston Valley winery tour. Learn about and taste the perfect wine and cheese pairings whilst admiring the landscape that surrounds the valley. For a list of all tour experiences and packages, including private tour options, see here. Honestly, wine not?
Experience Lake Wakatipu: Get front row seats to Queenstown's spectacular landscape with a cruise across Lake Wakatipu on board the TSS Earnslaw – a century old (but perfectly safe) coal-fired steamship. If you're not the sailing type (sea sickness, argh, amirite?), stay closer to land and have a drink at NZ's only floating bar, Perky's. For a faster paced experience on the lake, book a jet boating experience with KJet – one that's bound to blow your socks off!
Explore one of Queenstown's many walking trails: Whether you're one for short scenic walks or multi-day hikes, there's something on offer for everyone. Adventure through the Queenstown Gardens as you wander along the trails or play a round at the Disc Golf Course – an 18-basket course that guides you through the 14 hectares of landscape gardens. If you fancy a longer walk, try out the Queenstown Hill Time Walk or the Ben Lomond Track, which both feature 360-degree alpine views. Now that's a snap for the 'gram!
Waiheke Island
Waiheke is the most populated and second-largest island in the Hauraki Gulf of NZ. A haven of beautiful vineyards, olive groves, superb eateries, and pristine beaches, Waiheke's blissed-out, bohemian vibe is just a 40-minute ferry ride from the downtown Auckland. The perfect destination for escaping the hustle and bustle of the city, Waiheke is home to the sandy beaches of Oneroa, Palm Beach, and Onetangi, which are perfect for swimming, kayaking or having a picnic. Getting around is made easy with island buses and taxis, mountain bikes and cars all available for hire.
Eat
A glorious glasshouse restaurant with finger-licking tapas menu: Casita Miro, Onetangi
Seafood-led cuisine with coastal and village views: The Oyster Inn, Oneroa
An award-winning Tuscan style eatery nestled in the hills: Poderi Crisci, Awaawaroa Road
Stay
Rustic, coastal accommodation walking distance from the beach: Palm Beach Bungalows from $172/night
A popular retreat with subtropical garden views and beautiful ocean vista: Waiheke Island Resort from $269/night
Tranquil luxury hosted on the north-western coast: Marino Ridge from $632/night
Play
Zip through the trees: See the island from an exhilaratingly different angle, as you fly through the treetops and over vineyards with Eco Zip Adventures – a popular zip line attraction among Waiheke visitors. Zip line intensity differs, where the steepest line will see you flying at 50km an hour (do it if you dare!). Afterwards, level your heart rate with a stroll through the surrounding ancient forest and discover more about the flora and fauna that inhabit the island.
Get your game on: Head to Wild on Waiheke with the crew and try your hand at archery, in an attempt to claim eternal bragging rights. Continue the competition into the afternoon with additional free options on offer, such as pétanque, giant chess, and volleyball. Complement the experience with a food platter and you've got yourself one helluva arvo!
Plan some beach time: Whilst there's nothing like lying on the beach on a sunny afternoon, the current chilly season may call for a few extra layers. Not to worry! The stunning white sand stretches of Waiheke can also be taken advantage of to help you clock up your steps and hit those 2021 #fitnessgoals. Go for long walks on the beach early and work up that brekky hunger, or, if you're up for it (and are maybe slightly insane), challenge yourself with a beach jog. Oneroa and Onetangi are the perfect beach spots for making the most of your holiday in an active way. Don't forget those sunset strolls too!