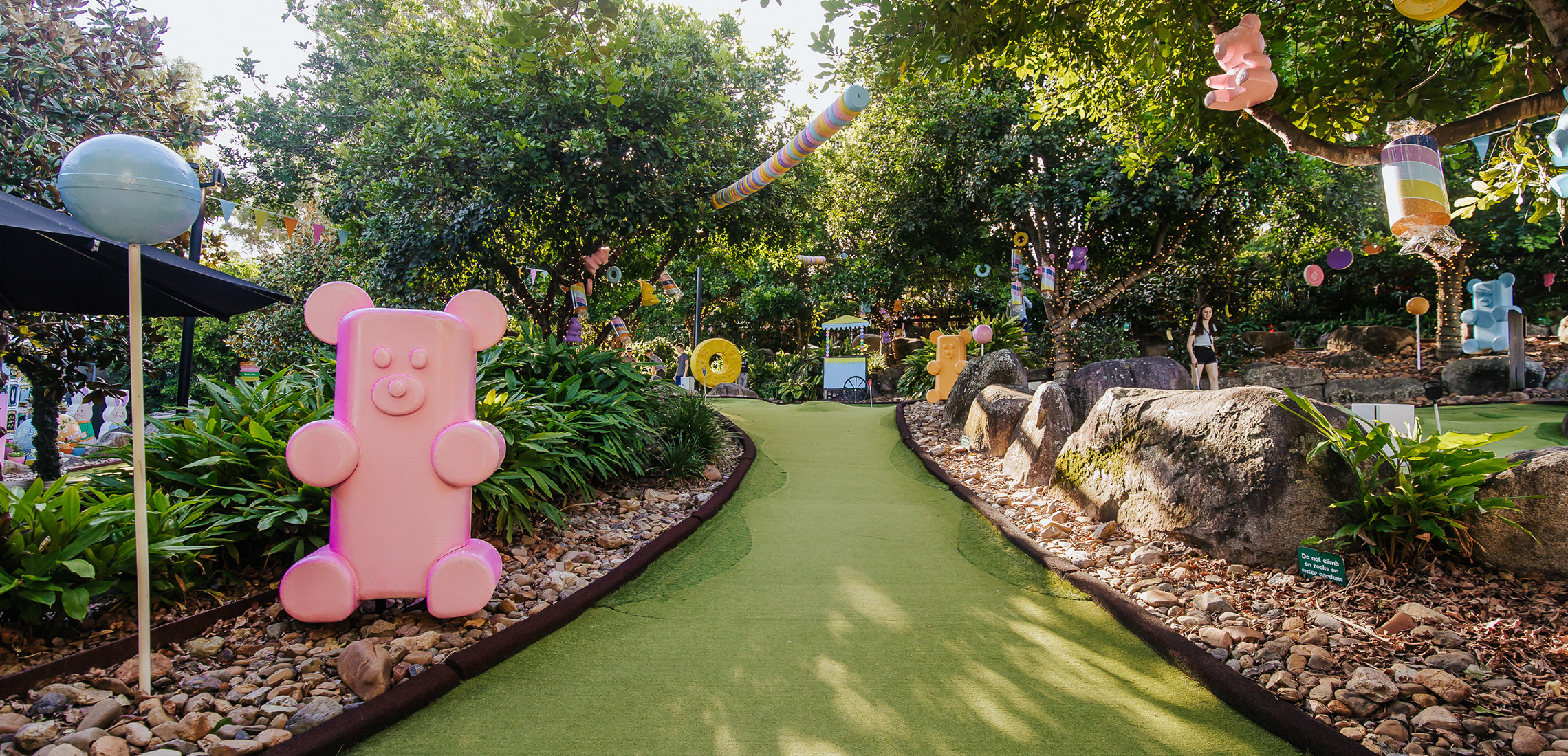 Have A Ball At This Oh-So-Sweet Candyland Putt Putt Course
Sweet, sugar, Candyland!
---
Feast your eyes on Victoria Park's oh-so-sweet annual Candyland putt putt! Indulge in swirling pastel colours and delectable delights starting Friday 1 April and swinging right on through to Sunday 8 May. 
Keep your score cards at the ready as you wander through the whimsical worlds of Fairy Floss Fairway, Ice Cream Court, Candy Shoppe, Sugar Shack on Sugar Slopes, and Bunny Hop. Best of all, the course is fully licensed, so you can sip 'n' swing your way through the course, ordering through the QR codes located at each hole. 
The 18-hole course will be open Sunday to Thursday from 6am-10pm and Friday/Saturday from 6am-11pm so you can easily avoid sugar-crazed weekend crowds with tickets starting at only $16 for children. 
Bookings are essential so satisfy that sweet tooth and get in quick here.
What: Victoria Park Candyland Putt Putt
When: Friday 1 April – Sunday 8 May 2022
Where: Victoria Park, 309 Herston Rd, Herston