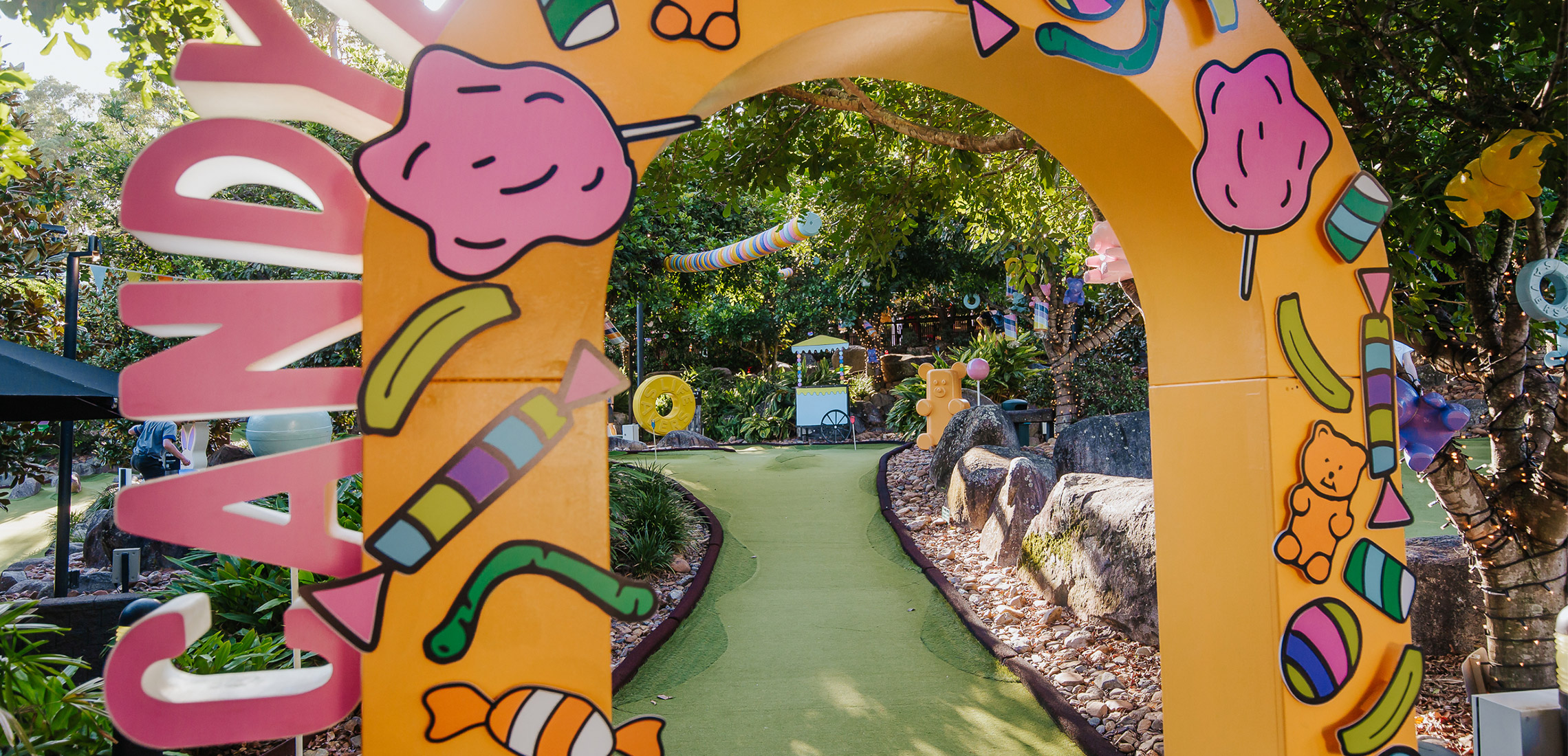 Oh Sweet Dreams! We Took A Swing At Victoria Park's Candyland Putt Putt
Tried and tested
---
When it comes to my usual Friday nights, I'll be the first to admit it's far from the standard 21-year old antics of late nights and mis-adventures. In fact, it's probably more on the side of in-bed-by-7pm, cosy pjs, and a tub of ice cream. 
Yet defying expectations, last Friday I swapped the remote for a putter, gathered a crew of my nearest and dearest, and made my way to Victoria Park to check out their latest Candyland course.
A sweet tooth at heart, the idea of a course inspired by candy was right up my alley. Plus, throw in the competitiveness of putt putt and it was game on!
After checking in with the friendly staff and picking out our golf balls (I went for striking blue in case you were wondering), the adventure had begun. Making our way to the first hole, I could already feel my sugar cravings kicking in. Even if you're not a fan of the game, the decorations are enough to keep you entertained all night long. Think giant gummy bears, lifesaver lollies, and even a moving water-display (just don't get your ball stuck in there)!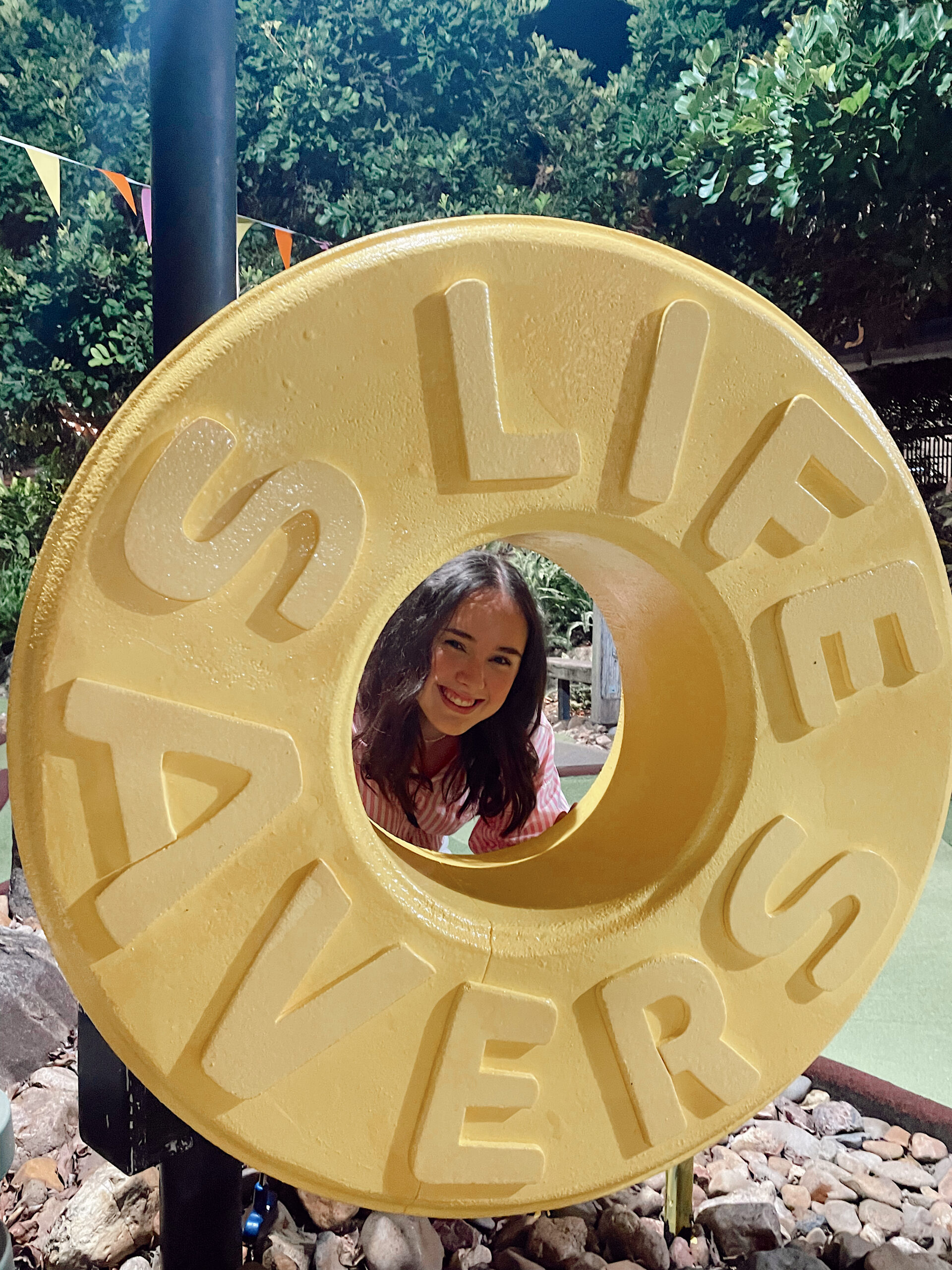 As we putted our way around the course, we collectively decided on one goal of the night – get a hole in one. Ambitious? Perhaps. Yet, you never know if you don't try. 
From the huge gingerbread house to the fairy floss fairway, I'd say we got pretty close – a couple of 2s and 3s – plus a shot that even I thought would never land in the hole. Fortunately, our lack of putt putt skills felt a whole lot sweeter surrounded by the dangling lollies above us.  
In case you've never been to Victoria Park before, one of my greatest discoveries of the night was finding out you can actually order drinks to you on the course. Nifty QR codes have been set up at each hole, meaning all you have to do is click a couple of buttons and then your drink is hand-delivered to you! Waiting for your friend to finally make the shot feels all the much easier sipping on a seltzer. Putt putt never felt so boujee!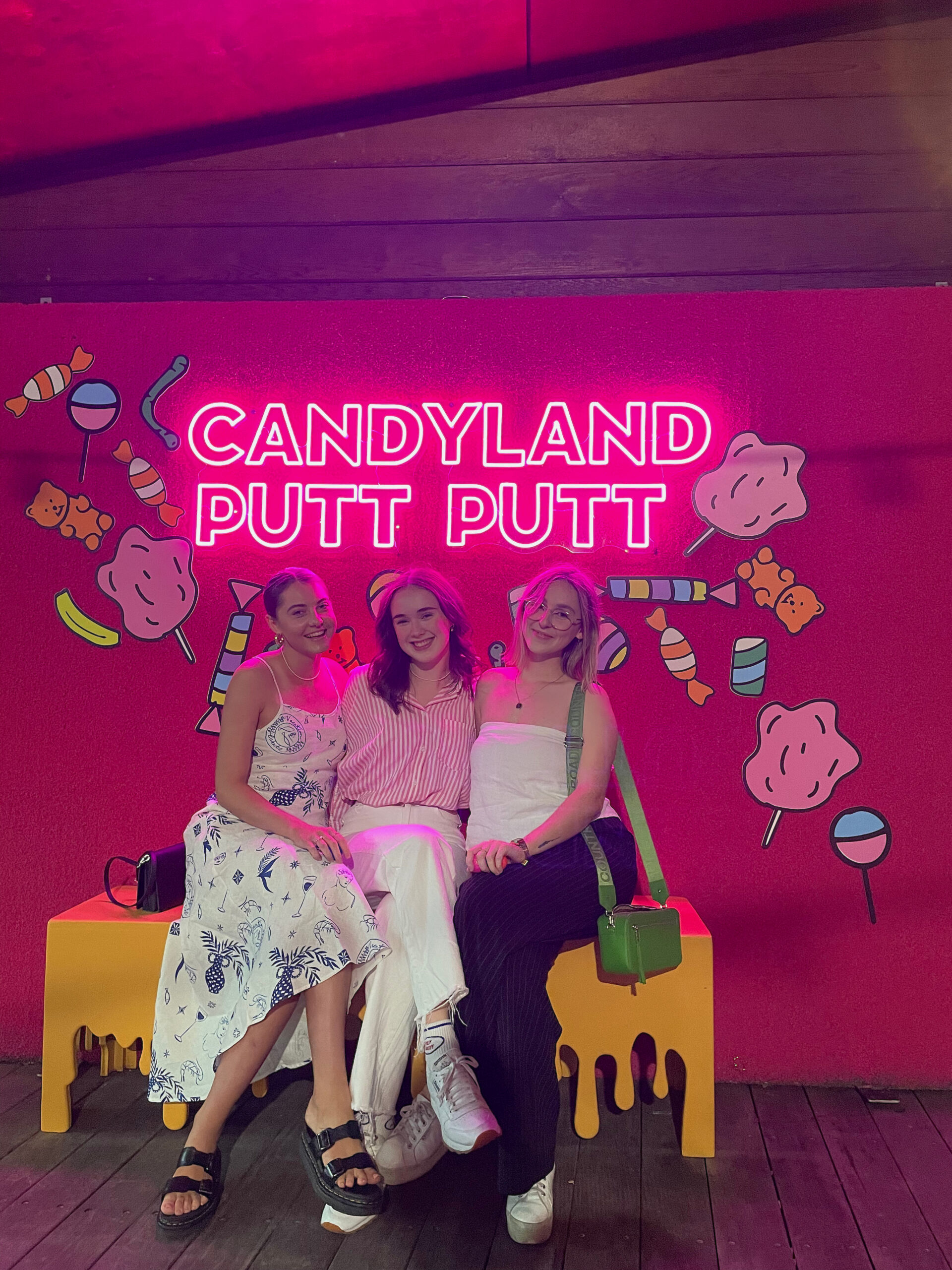 As we hit the last hole, it was almost bittersweet. Who won the game you ask? Well, what happens at putt putt stays at putt putt. But, between you and me (plus the fact that none of my friends can argue against me since I'm the one writing the article)… I was the clear winner.
With no holes in one to brag about, we rounded off the night with the next best thing – dinner at the bistro. Share pizzas, delicious pasta, and everything in between, who knew putt putt could make you so hungry! Plus, add in some thirst-quenching cocktail jugs and it was the perfect way to round-out a splendid evening. 
Would I say I'm a putt putt expert now? Far from it. But, golly gumdrops it sure was a fun evening, catching up with friends, exploring the course, and taking a swing. Until next time Vic Park, I'll be back for that hole in one! 
Want to try it out for yourself? For all the sweet details, click here.