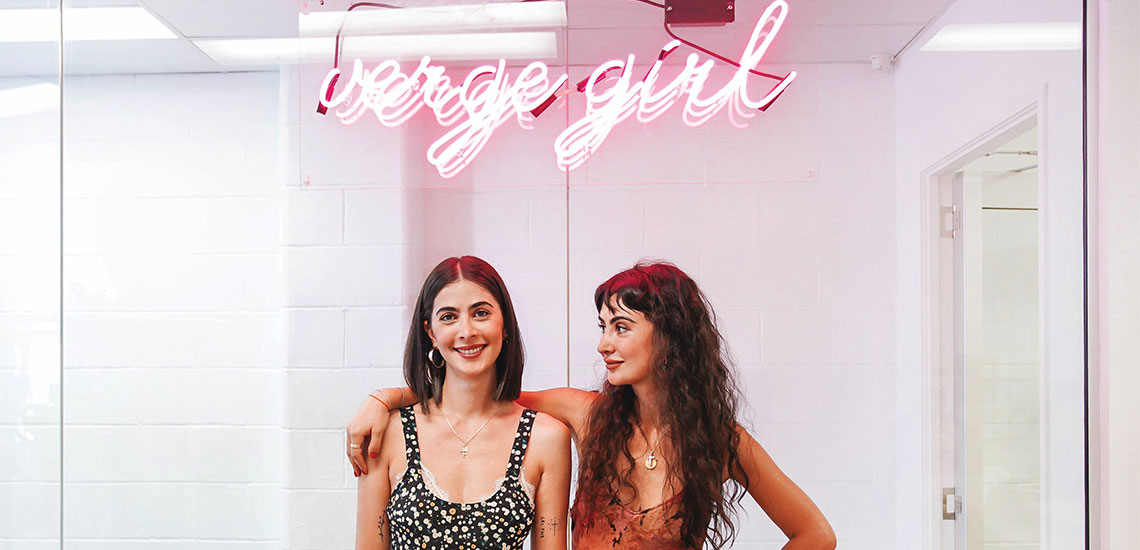 The Girls Behind Verge Girl
Walk, walk, fashion baby
---
Sisters, business partners, and founders of Verge Girl, Daniella and Natalia, are a local fashion force who have gone global.
With fashion and design flowing in our blood, all we wanted to do was start our own label. Our mum is an interior designer and an extremely creative person, while our dad taught himself to pattern make and tailor make suits. Together, they had a men's fashion label where they manufactured, did wholesale and ran five retail stores. Inspired by them and each other, we opened our first fashion store in Brisbane City in 2007.
We love how Brisbane style means making your everyday wardrobe feel like a holiday because of our beautiful weather. When we started, the thought of e-commerce didn't enter our minds, but the growth of it over the last few years has been such a huge opportunity for us. The online part of our business quickly overtook our boutiques, which is what influenced our decision to change to solely online in 2013. Verge Girl is now 100% online with over 650k followers across the world.
Our brand is effortless, chic and stylish, and we just purchased our second warehouse in Newstead. The best part about working as sisters is that we both have different strengths and take charge in different parts of our business. Expanding in the US is a big part of 2020 for us; everything is really exciting when we are seeing growth in so many ways.
What's the best part about working with family?
We are best friends, we hang out together socially, but the best part is that working as sisters we both have different strengths and take charge in different parts of our business and the fact that we are family means we can always be 100% honest and rely on each other.
What's something people wouldn't know about you both?
Haha, probably a lot, we don't intentionally put our lives on show. We are both really into renovating homes, interiors and we both love collecting art.
What are you most proud of?
For both of us there are two things we are really proud of, in our early twenties we never lost sight of our focus, we worked hard and have built our business to where it is today without any outside investors. The other thing we are both super proud of, is that since we were young we have always had a heart for people less fortunate than ourselves and never lost sight of that through success, it gives us so much joy to see our giving grow as Verge Girl grows.
What does a work-life balance look like to you?
Because we both work only weekdays, we always make sure our weekends are filled with family time, beach time and a few wines. The other thing we love is to travel, so we try and book in a few overseas trips every year.
What celebrity would you most like to dress and why?
We have spotted celebrities like the Kardashians, the Hadid Sisters and A-list models in Verge Girl pieces but I think for both of us, women like Zoe Kravitz or Elsa Hosk are our Dream Girls.
Who or what inspires you?
We are most inspired by travel, music and art.
What trends are you loving right now?
We love European style, things that remind us of summer in France.
What is your advice to others wanting to start their own label?
Work hard and get experience wherever you can. When something seems really tough, don't give up, a breakthrough is around the corner.
Quick fire questions…
Hair salon? Mi Color
Podcast? Pia's Pod
Next holiday? France in August
Fashion style? Effortless Chic
Dining? Hellenika
Coffee? Short Order