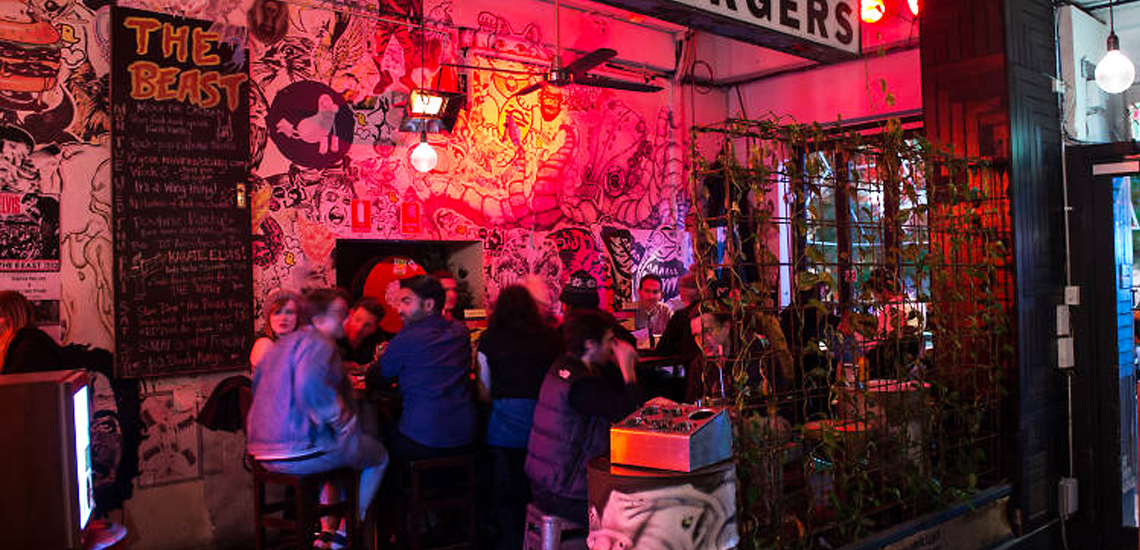 Get Your Quiz On: Where To Go For Trivia Nights In Brisbane
Smarty pants!
---
Are you a well-known scoffer at contestant's answers on the Millionaire Hot Seat every afternoon or love a few good fun-facts? Well, we've rounded up some of the best-known trivia nights in Brisbane so you can take the crown and truly feel like a smarty-pants. Get the books out, it's time to shine those brain smarts.
Known to locals as 'the Newy', the Newmarket Hotel has your Tuesday evening antics sorted with their popular trivia nights. Snag a table and make a team before it kicks-off from 7pm. The trivia is known to be quite interactive so make sure you're ready to get involved and have a good time!
Also a midweek delight where beers and chicken wings are specialties – Shady Palms is known for its pop-culture vibes with takes on Netflix Original productions and celebrity-fuelled dramas like The Kardashians. Starting at 6:30pm every Wednesday this is one not to be missed!
https://www.instagram.com/p/Bzzf8IiABtg/
Held on Wednesday's at the Boundary Hotel in West End you'll find free weekly trivia at the public bar where you can beat your pals with your talent of general knowledge! Trivia kicks-off from 7pm where you can purchase a $15 parmy or schnitty along with cocktails, beers or wines specially discounted for the night! It's recommended that you register your crew online before turning up for a good time due to the popular demand.
Wednesdays got you feeling down? Well, what better way to cheer you up than spending the end of your hump day at the Fox Hotel with $5 burgers and $4 pizzas! The trivia and food specials run from 6pm – 8pm every Wednesday. Not only do you have the chance to beat your best buds, but also heaps of prezzies are up for grabs and a cheap dins. Yes, please!
Shake up your mind tank with Trivia Wednesdays at The Duck! Your fabulous host Sellma Soul will put all your general knowledge to the test in between slinging cocktails, cabaret tunes and gender illusions. The competition is heated with first place going home with a nifty $200, second place $120 and third place $60. Registration begins at 6pm for a 7pm start every Wednesday so get quacking!
Trivia night on a Thursday at the Victoria Park Bistro with burgers, fish 'n' chips and pizza sounds like a pretty good way to finish off the day according to us! With the winning prize accumulating to $500 regularly, Thursday night trivia in Herston is sounding even better. With a bit of extra cash on your side, why wouldn't you and your friends want to put your brains together and give it a go? With questions including Kardashian dramas to Madonna's career and Sci-Fi, there's a chance for everyone to feel like a winner. Running from 7pm – 9pm every Thursday, be sure to book a table online or call 3253 2533 to be in the chance to win!
Heading South?
If you're a trivia pro and have given all the Brisbane trivia nights a shot then maybe you'll find yourself heading down to Topgolf based on the Gold Coast for a new experience. Upping their trivia game with wireless buzzers and a live scoreboard this one is not to be missed if you're trivia obsessed. Starting from 6pm – 8pm this is a free event and runs every Monday night in the signature room on level two!