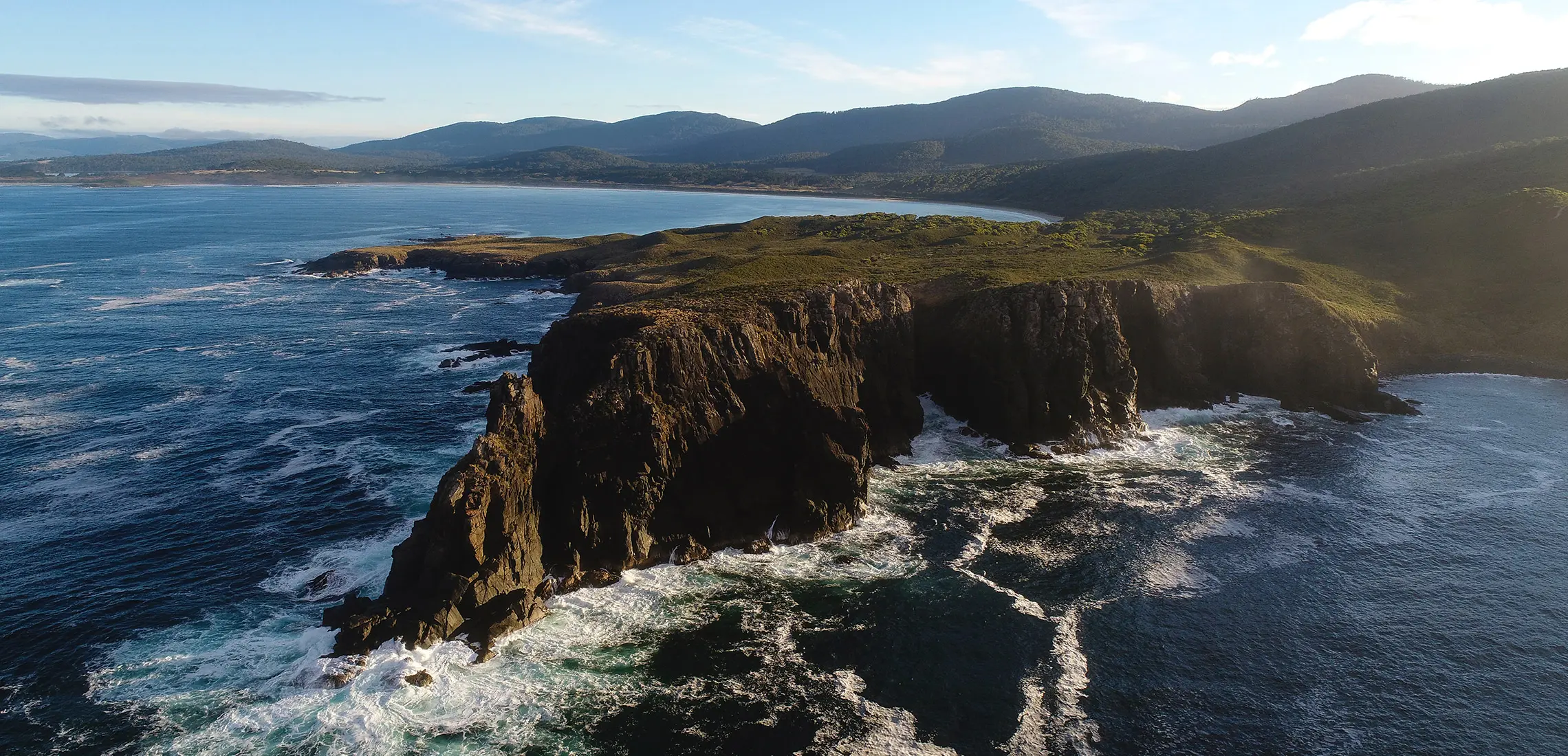 Bring A Jacket! This Is The Only Tasmania Itinerary You Need
Eat + stay + play = sorted
By Kate von Euw | 25th August 2021

Stunning beaches, glittering lakes, majestic mountains, and lavish eateries are enough of a reason to put Tasmania on your travel hit list but here's one more – with the small island's borders now open to us lucky Queenslanders, what are you waiting for?

Okay, so now we've sold you on going but what to do and where to go? Worry not! We've sorted your travel guide with our Style-approved eat, stay, and play recommendations to make the most of your Tassie vaycay. Book in that annual leave and let's go explorin'!
Launceston
A riverside hub of food, wine and culture, Launceston is situated in northern Tasmania and famed for Cataract Gorge, panoramic views, picturesque gardens and its elegant Colonial and Victorian architecture.
Eat
Stay
Play
Hobart
Tasmania's capital and the second oldest capital in Australia after Sydney, Hobart combines heritage charm with a modern lifestyle, surrounded by exceptional beauty. From captivating history, picturesque waterways, rugged mountains and gourmet experiences, there's something to explore for everyone!
Eat
Stay
Play
Bruny Island
Presenting Tasmania's premier island destination: Bruny Island. Providing the ultimate wilderness experience, Bruny Island is best known for its spectacular bushwalks, water exploration activities, locally sourced produce, and of course, its abundance of wildlife.
Eat
Stay
Play
Bay of Fires
Known all over the world for its extraordinary clear blue seas, stunning white beaches and striking orange lichen-cloaked boulders, Tasmania's Bay of Fires is an idyllic must-visit.
Eat
Stay
Play
Port Arthur
Named after lieutenant governor, George Arthur, Port Arthur is best known for being a 19th century penal colony. Bursting with rich history and chilling stories, be sure to visit Port Arthur's Historic Site for an interactive, eye-opening history lesson you won't forget!
Eat
Stay
Play
Strahan
Nestled on the shores of Macquarie Harbour, Strahan is the gateway to the world heritage-listed Franklin-Gordan Wild Rivers National Park. Bursting with stories from the days of convicts and pioneers toughing it out in Tassie's wild west, Strahan is a unique travel destination with plenty on offer for every type of traveller!
Eat
Stay 
Play
Bridport
Situated in Tasmania's north-east, Bridport is a popular beachside holiday destination overlooking Anderson Bay. Surrounded by bushland reserves and white sand landscapes, kick back, relax and let the day pass you by – it's the ideal relaxation staycation!
Eat
Stay
Play
Lake St Clair
A renowned part of the Tasmanian Wilderness World Heritage Area, Lake St Clair is every adventurer's dream. From leisurely lakeside strolls to beautiful forest trails and spectacular summit views, the enchanting presence of this tranquil destination is truly mesmerising. Go see for yourself!
Eat
Stay
Play
Coles Bay 
A popular holiday town on the east coast of Tasmania, Coles Bay forms a gateway to the breathtakingly beautiful Freycinet National Park. The idyllic landscapes coupled with the stunning coastal scenery of Great Oyster Bay and the pink-hued granite peaks of The Hazards mountains give this town a spellbinding charm that is hard to beat!
Eat
Stay 
Play