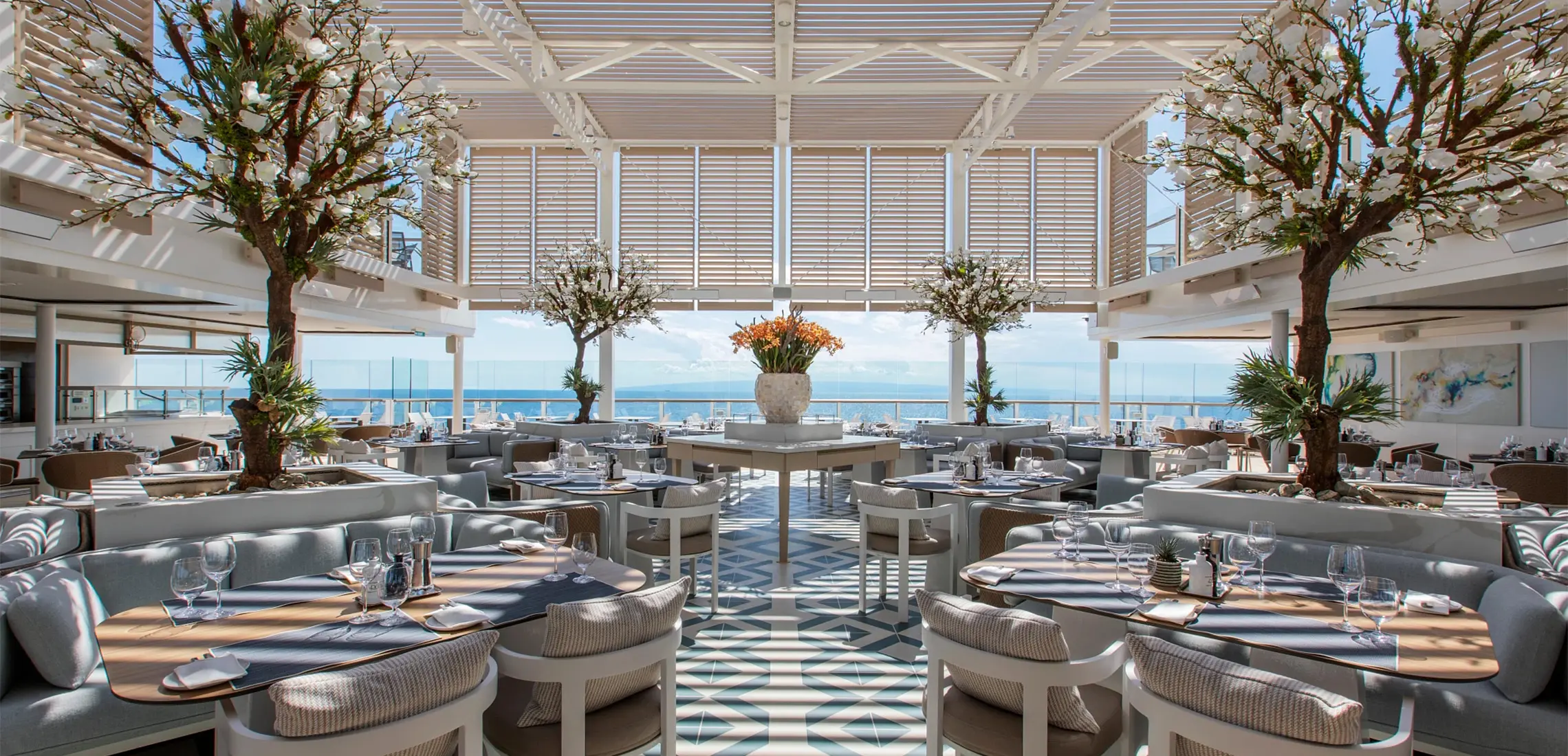 Experience The World Aboard This New Luxury Ship Offering Extreme Elegance At Sea 
The way travel should be 
By Dinushka Gunasekara | 1st November 2023

Travelling in the 21st century really is unlike anything we've experienced before. Gone are the days when discovering what the world has to offer came with caveats and compromise; today's escape embodies sophistication, sustainability, and wonder, and you'll find it all aboard Silversea Cruises' latest state-of-the-art vessel.  

The Silver Nova is the twelfth ship to join the renowned cruising company's fleet, marking a new wave in luxury travel. Featuring revolutionary designs, unobstructed views beyond the horizon, and onboard indulgences to elevate each moment spent on deck, the Silver Nova's claim as Silversea's most environmentally friendly cruise is merely the icing on the cake of a truly remarkable experience. From the incredible corners of the globe that the Silver Nova sails through to the lifestyle of extreme elegance waiting for you and yours, here's exactly what you can expect aboard Silversea Cruises: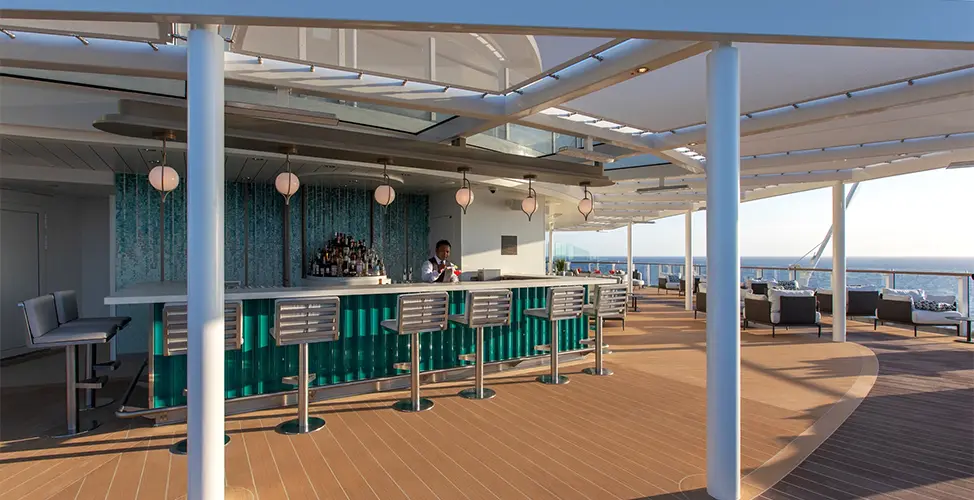 Destinations
Always sailing towards a new perspective, 2024 will see the Silver Nova adventure the globe across an array of continents and authentic experiences. Discover the rich flavours and diverse inspiration of South America with sailings from Buenos Aires to Rio de Janeiro, or soak in the sensational lifestyles of the Caribbean as you scuba, sail, and sightsee your way through seven islands. Leave your expectations of Asia at home as Silversea drops anchor at a melting pot of ports that offer a mix of neon jungles and fragrant shores, while a cruise through Alaska is set on a backdrop of magnificent humpback whales, breathtaking glaciers, and astonishing raw landscapes. 
Those looking to explore our very own backyard in a new light, can embark on an Antipodean adventure featuring the best of Australia and New Zealand, including the opportunity to enter 2025 at sea. Do you have your sights set on the Mediterranean next year? Then the decks of the Silver Ray are calling your name, with 2024 cruises paving their way to the grandiose architecture, idyllic scenery, and gastronomic tastes of Europe.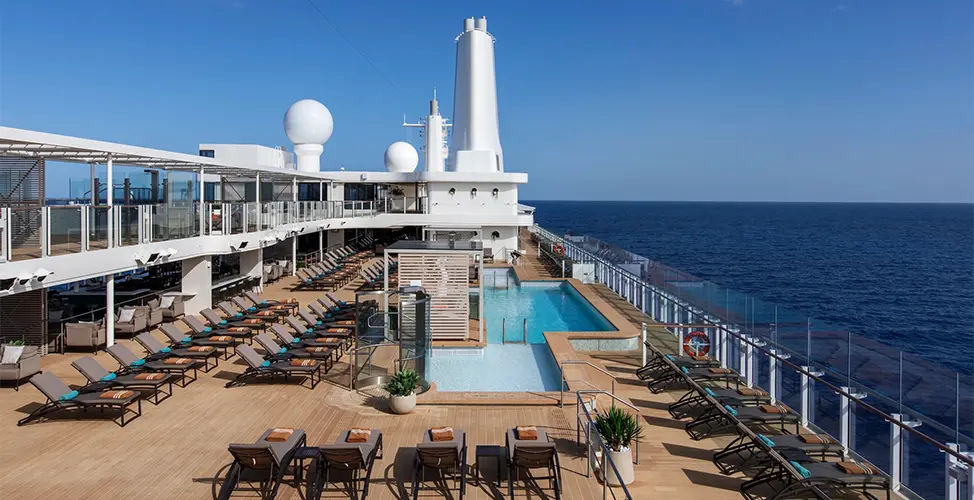 Otium Spa
No matter your destination, relaxing onboard will take cues from the philosophy and traditions of the ancient Roman lifestyle in Otium – the onboard wellness spa designed for maximum indulgence. Fusing 2,000 years of culture with innovative design, this sensorial experience comes complete with world-class treatments to create signature moments you'll cherish just as much as the memories off-deck. Unwind in the steam room, sauna, or Silversea's largest thermal suite aboard the Silver Nova, with the Nova's Otium also the first to have a spa-centric indoor pool. The Otium touch even extends outside of the spa, with tailor-made mattresses featuring Soft Touch technology in each suites and guests invited to pick their comforts with a Pillow Menu to choose from. Opt for one of the four tailor made in-suite experiences and you're in for a world of luxurious relaxation possibilities that effortlessly combine leisure and pleasure.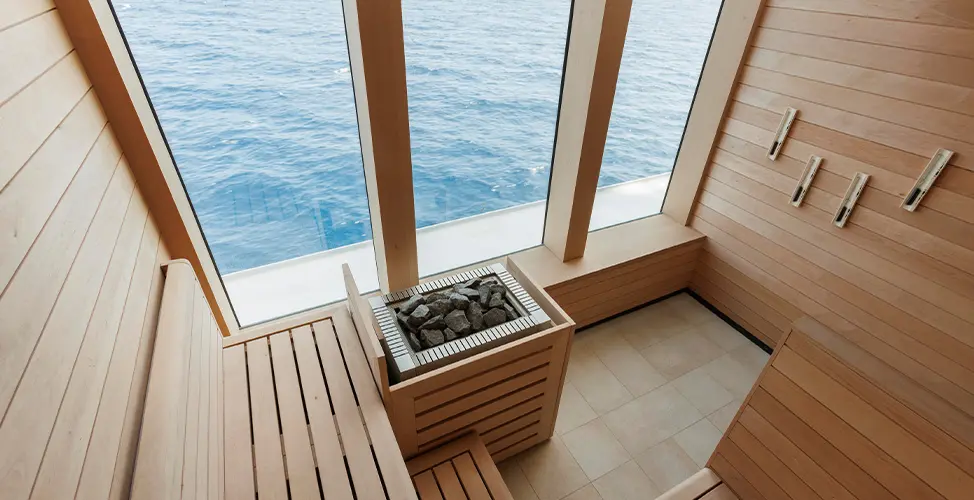 S.A.L.T.
Amongst Silver Nova's five decks of opulent restaurants, bars, and entertainment spaces are an array of S.A.L.T. offerings and immersive shore excursions . Cementing cuisine as a hallmark of the cruising experience, S.A.L.T. will complement your travels by having you experience new places via the plate with destination-inspired menus. From the first large-scale regional restaurant at sea in S.A.L.T. Kitchen to S.A.L.T. Bar's curated concoctions and unexpected libations, you'll find the essence of your itinerary captured in each dish. Silver Nova also is home to an all-new dining experience with S.A.L.T. Chef's Table – an intimate and interactive seating of thoughtfully choreographed small plates and paired drinks exploring the landscapes and flavours of the places you visit. Limited to just 18 guests, the space serves as S.A.L.T. Lab during the day for culinary instruction, before transforming into the chef's showcase by evening, so diners can watch the creative process and preparation from front-row seats.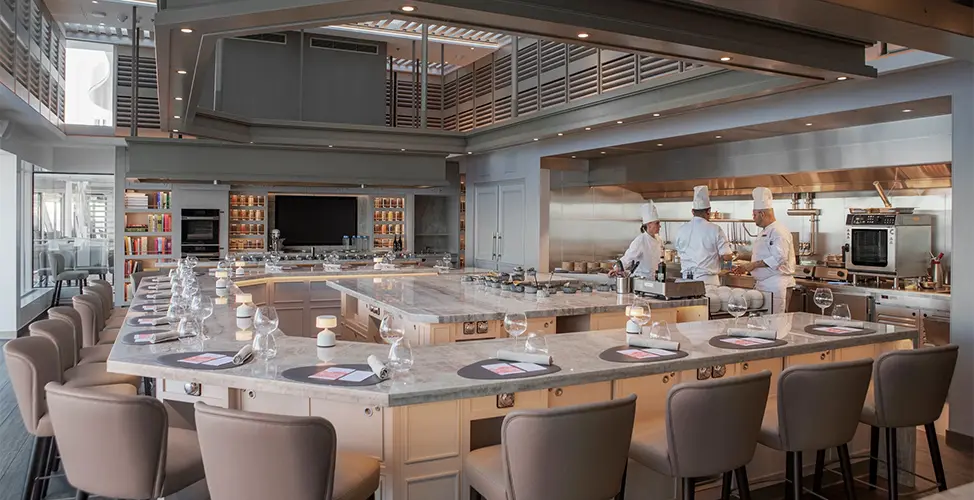 Suites
Boasting 13 suite categories to make the choice truly yours, Silver Nova's interior inspiration features premium residential touches and plush fittings described as 'whispered luxury'. The crown jewel Otium Suites offers 270-degree views with its wall of windows lining the jaw-dropping 1,324 square feet space, as well as premium amenities and a large living room at the starboard back corner of the ship. With so much to explore onboard (including a 1,800-piece art collection spanning across sculptures, murals, framed artworks, and antiques), naturally you'll find yourself spending the majority of your time outside your suite, but when you do decide to retire for the day, know that you'll be treated to stylish fixtures and spacious comfort.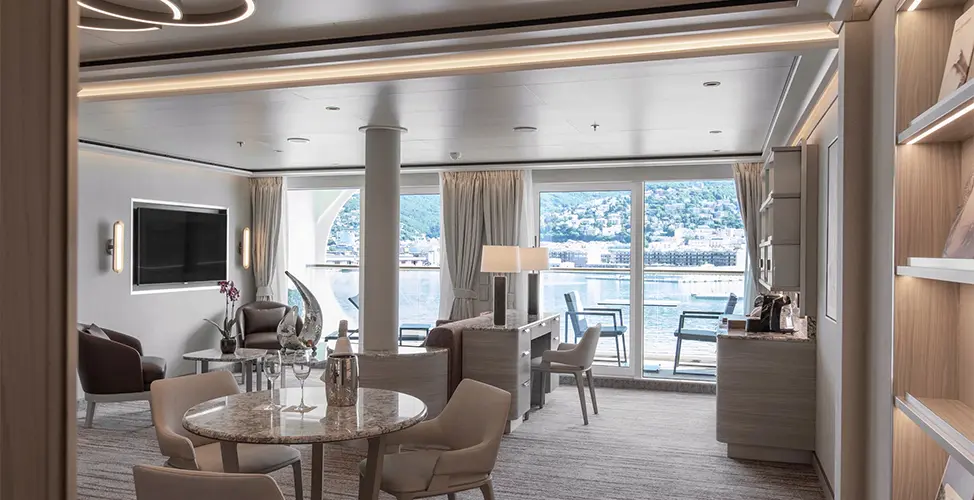 A world of luxury is waiting for you on deck the Silver Nova. Explore Silversea Cruises' unparalleled packages and tick off your bucket list in style here.