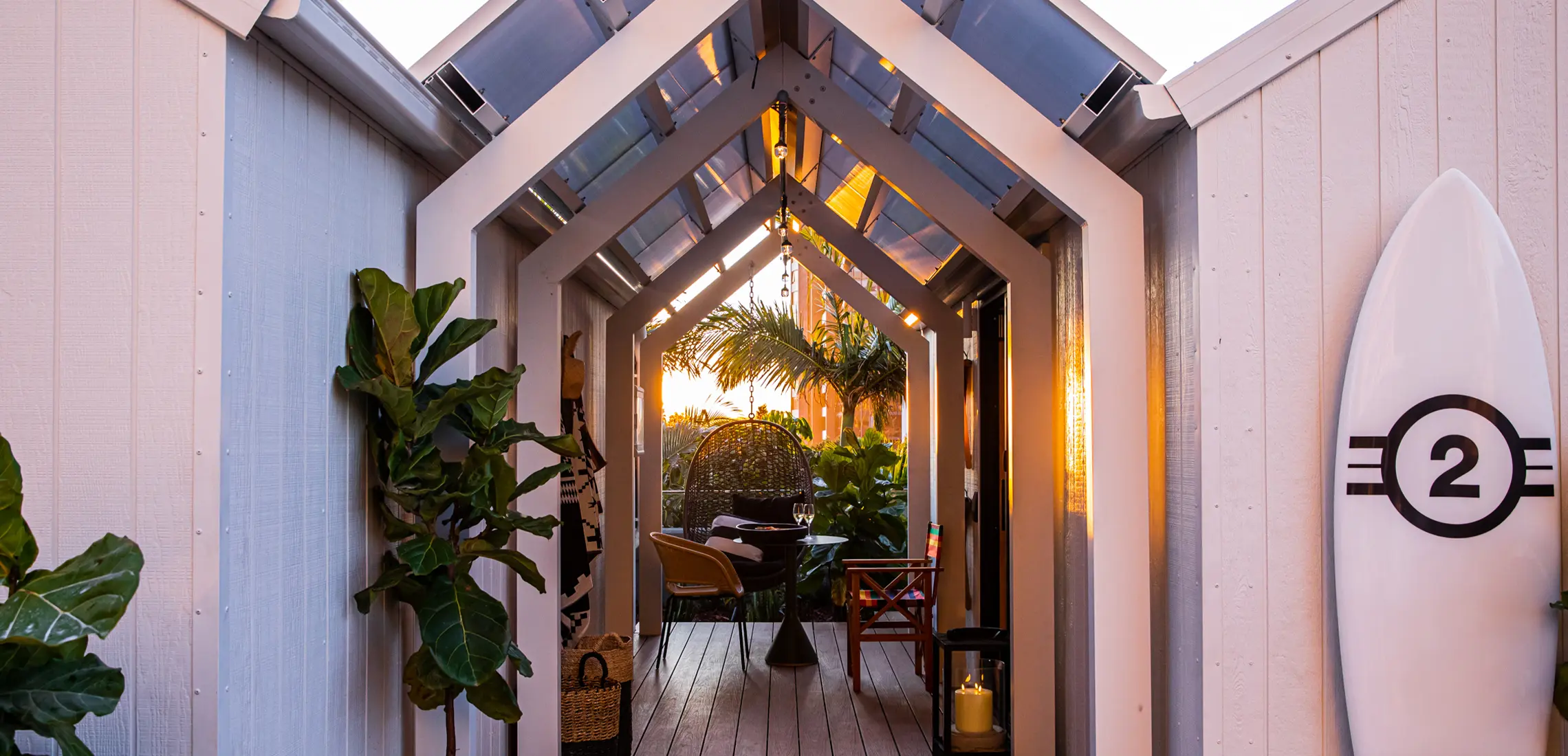 We Tried Gold Coast's Luxe New Rooftop Cabins That Come With A Personalised Itinerary
Stay your story
By Guest Styler | 21st November 2022

Call me dubious if you must, but when I first heard that QT Gold Coast was adding an open-air sanctuary to their level two rooftop, I was a little sceptical. The QT brand has a reputation for pushing the status quo with their accommodation offering but I had so many questions that needed to be answered. How and when did this bold hotel brand sneak six luxury cabins into the GC, undetected? Is it too ambitious to promise guests an off-the-grid, tranquil experience right in the heart of Surfers Paradise?    

The rumours are saying qtQT Gold Coast offers modern travellers the chance to 'stay your story' by curating the retreat of their dreams. Whether you're after a bit of R&R time filled with pampering and zen or you're a foodie at heart looking to build upon your culinary repertoire, anything is possible here. To help deliver on their promise, the team have recently appointed a Curator of Sunshine – a concierge and planner who has pledged their days to curating bespoke itineraries of bliss for their guests. 

With zero whispers on the street and Google not delivering the inside scoop, I had no other option but to grab my bestie, escape our responsibilities for the night, and head down the highway to see it for myself. 

Upon our arrival we were greeted by the lady of the hour, Rachelle aka our Curator of Sunshine. She took us for a tour of the hotel, updating us on some of the recent refurbishments as part of the brands reimagining of the QT Gold Coast project. We were then whisked away for the grand reveal on level two. Drum roll please…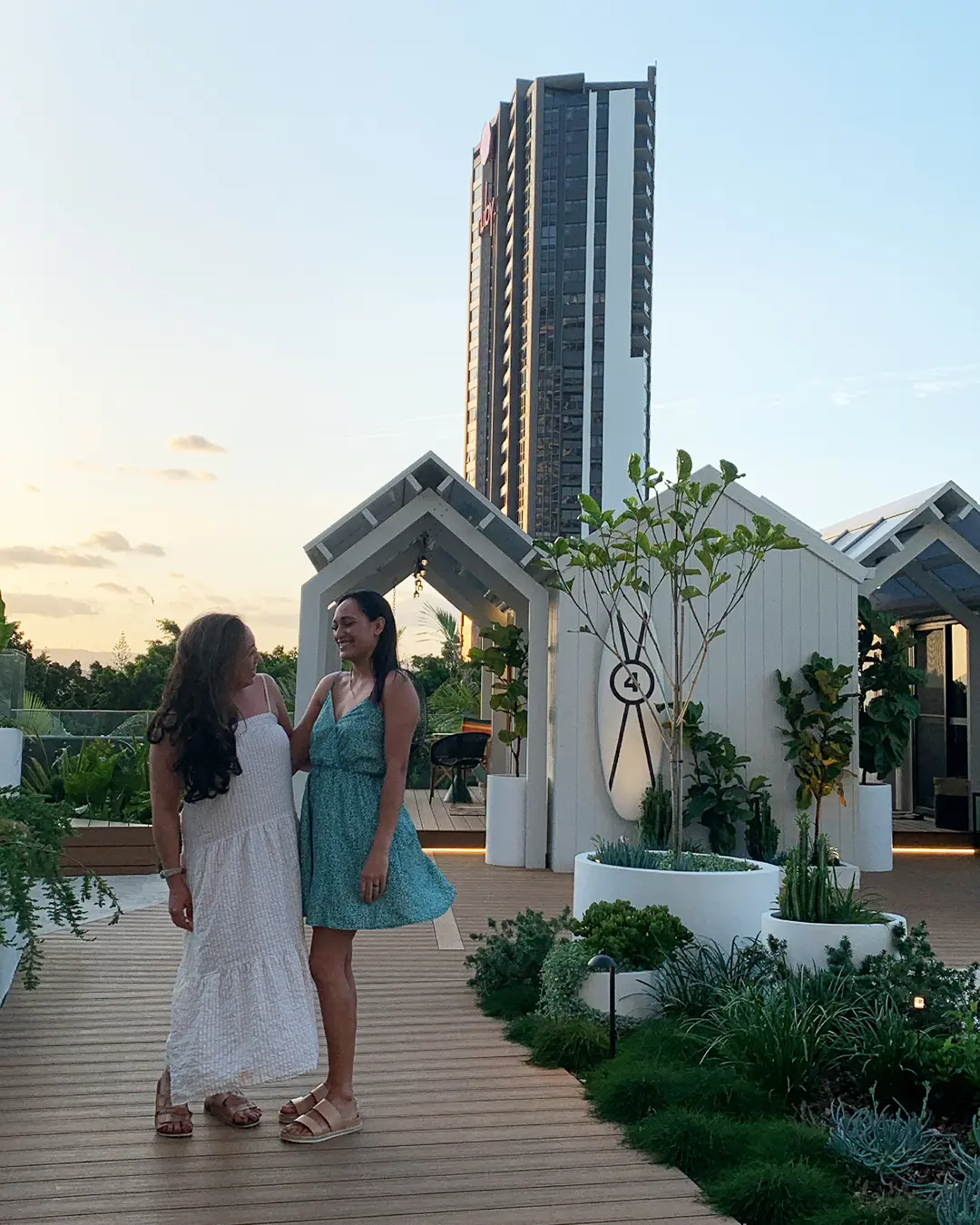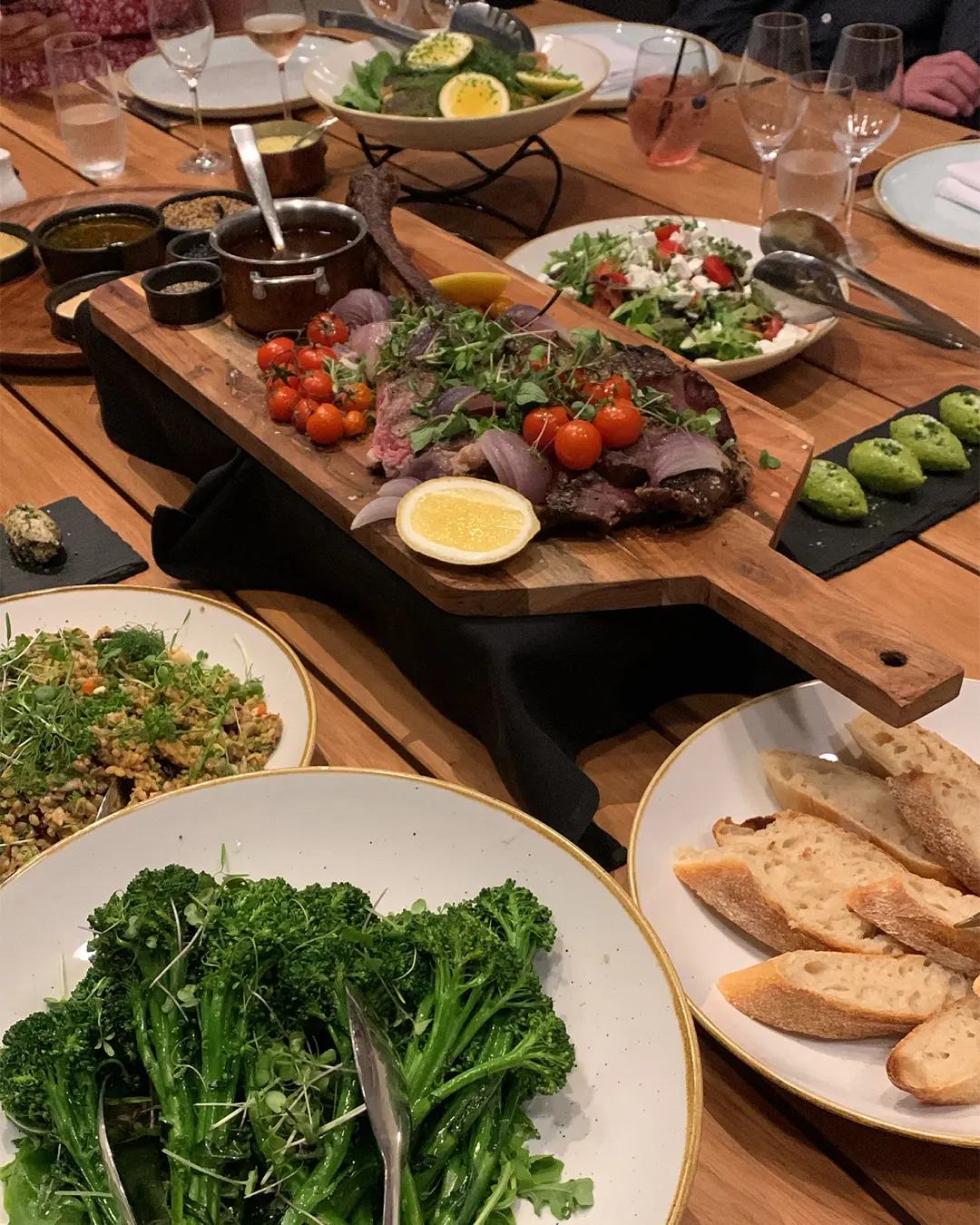 Words can't even describe the ambience we felt when we stepped into the urban oasis that is qtQT. It's a smorgasbord of 'grammable moments with enough of a canvas to let your imagination run wild as you picture how you could spend a weekend there. I quickly become envious of Rachelle's ridiculously cool job title. It's got to be a sweet gig curating private dinner parties, sun-lit yoga sessions, aperitivo hours by the fire, pop-up picnics, or a plethora of other experiences that will be remembered for years to come. 
Next up were the cabins! This is where my burning questions were finally answered. It took years of planning during Covid, some lofty cranes, and a collaboration with EVT's award-winning designer, Nic Graham, to bring this sanctuary concept to life. It was the special appearances from some of QLD's favourite coastal brands that really won me over: Saya Skin from Noosa, ceramics from Harvest Clay, candle aromatics of Drift Trading Co from Currumbin, and my girlfriend quickly learnt why the I Love Linen brand has an impressive cult following. 
It was also the meaningful and cute touches that really set the stakes high for the 18 hours that followed.  From handwritten notes to delicious chef-made treats plus a mini bar that answered every beverage craving, I likened the experience to Instagram – you think it and it just appears in your feed. In this case, it took the form of wholesome hospitality from a team who clearly love what they do.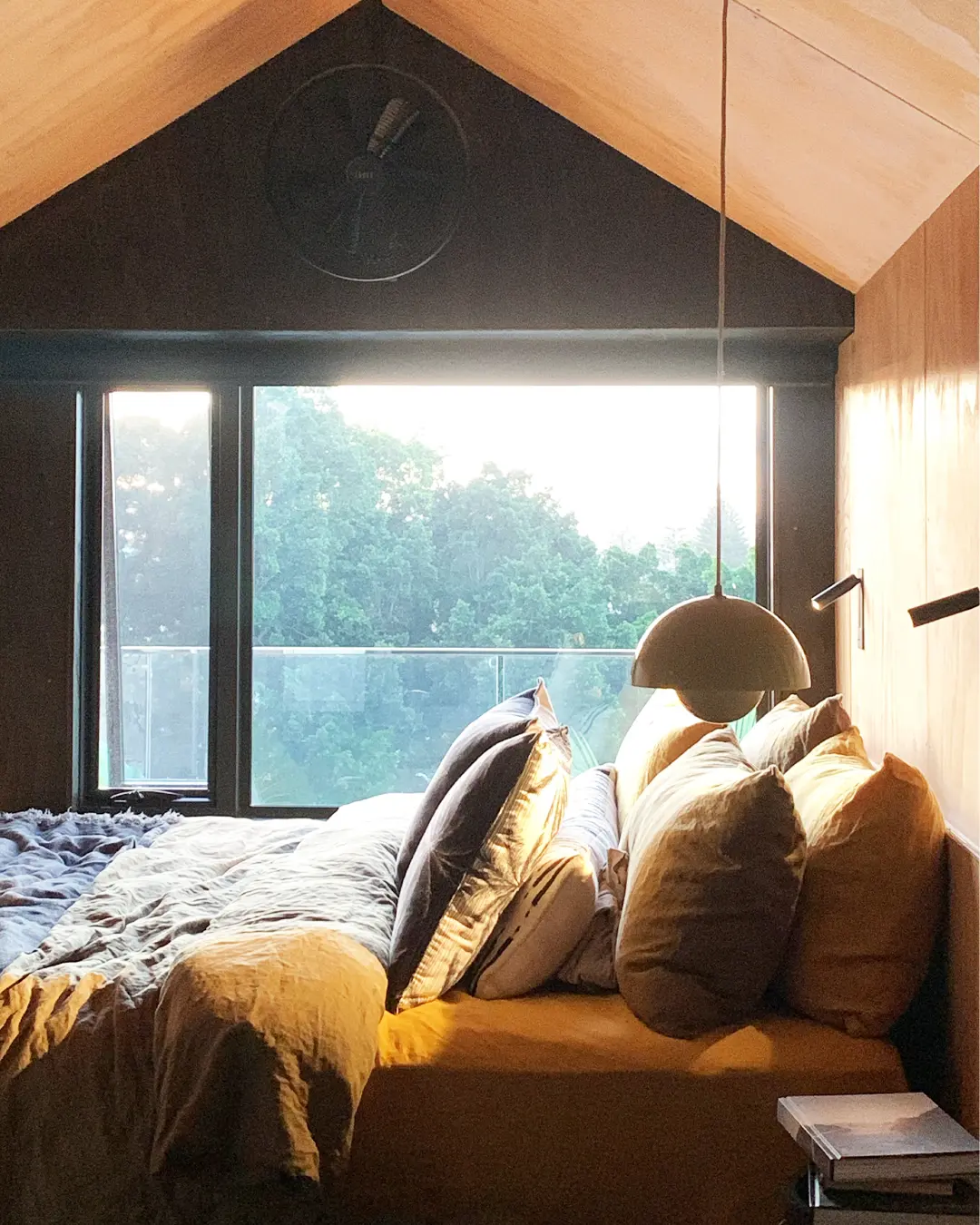 Our itinerary was based on finding zen plus a few last minute tweaks to create the perfect escape for two busy mums looking for some uninterrupted kid-free time together. The 'stay your story' motto has no fine print and with so many resources and inside local knowledge at their fingertips, your retreat is dictated by what you want, love and your wanderlust heart desires. 
Our itinerary included: 
Poolside Cabana = Nil Why: #MumsOnTour arrived late, whoops!
Massage at QSpa = 8/10  Why: I can't even remember the last time someone gave me a massage! 
Aperitivo by the fire = 9/10  Why: The DIY gin packs and cheese boards were the perfect way to enjoy a Gold Coast sunset by the fire.  
Alfresco dinner on the terrace = 12/10 Why: We're still dreaming about the truffle butter and tomahawk steak combo. 
Rumba Calinte at Stingray Bar = 10/10 Why: The fireball shots gave us the confidence we needed to samba the night away. 
Sunrise yoga = 7/10 Why: Surprisingly we lived out our #fitspo goals for the whole hour!
Post session acai bowls + buffet breaky at Bazaar = 9.5/10 Why: An impressive spread to cure the after effects of the night that was!
Whether you're looking for a girls weekend away, a romantic escape with your S/O or a special occasion worthy of rallying the crew for, you need to add qtQT Gold Coast to the bucket list. This opulent inner-city sanctuary is hands down one of the best Gold Coast openings for 2022!
View this post on Instagram
Ready to stay your story? Discover more here.