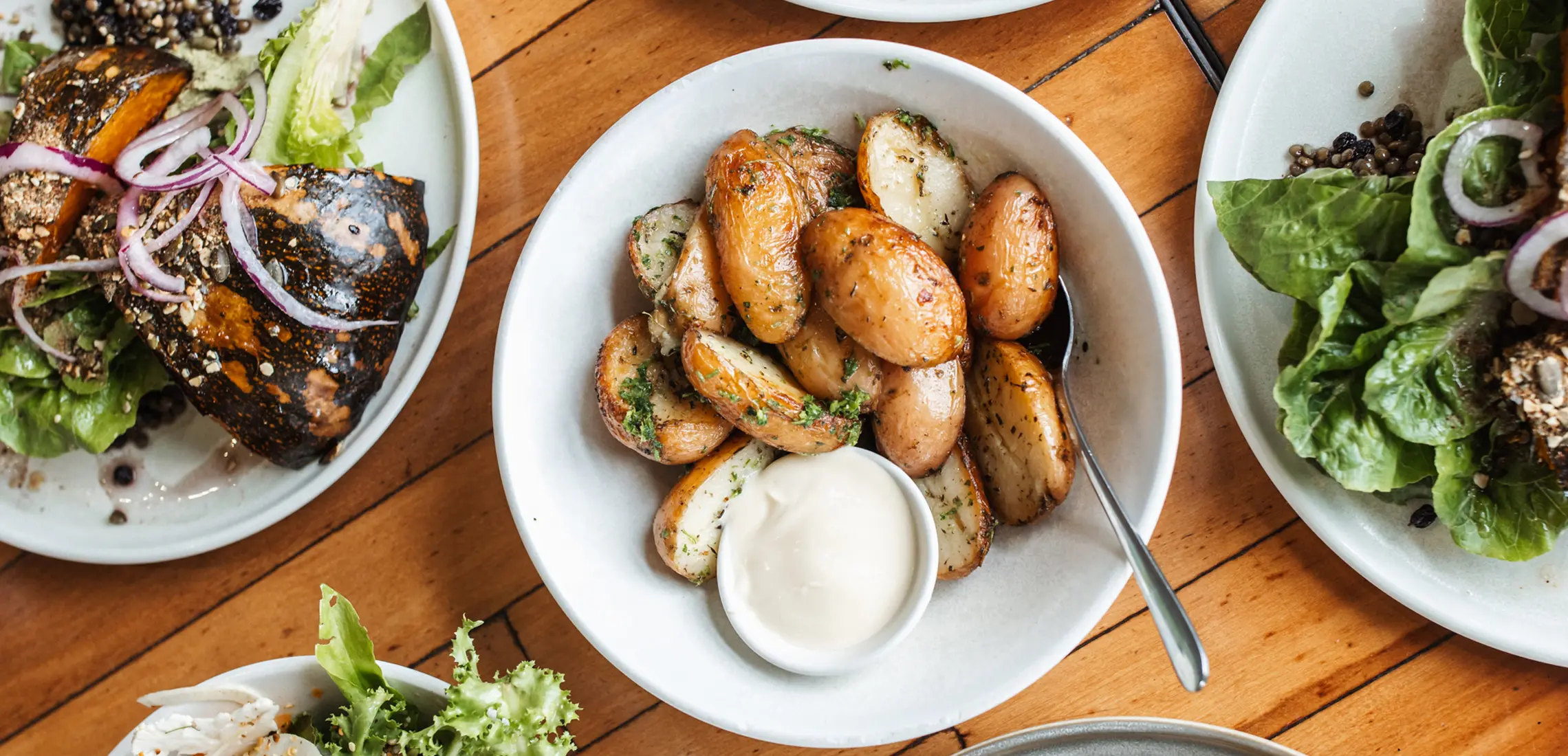 Eat Your Heart Out, Here's The Brisbane To Byron Road Trip To Feed Your Soul
Let someone else do the driving
By Anna Wall | 7th April 2022

Halfway between the Gold Coast and Byron Bay spans the region aptly known as the Green Cauldron – an area rife with as many man-made delights as it has wonderous natural sceneries. From restaurants and gin distilleries dotted within the mountains to bush tucker trails through Bunjalung, we explored the very best the region has to offer on a Kiff & Culture foodie tour that left our souls bursting with cultural appreciation and our stomach full of epicurean delights.

Living so close to some of the world's best beaches, World Heritage-listed Gondwana rainforests, and spanning hinterland sceneries – all dotted with eateries well worthy of a hat or two – it's easy to see why so many people flock to our region every year to experience it. The area is so rife with these delights that Kiff & Culture founder Drew Campbell decided he needed to make the region more accessible. Having started Kiff Kombi Tours in South Africa in 2016, the travel award winner decided to set up an Aussie sister company with old school friend Alex Baker dedicated to exploring the best of our region. The Brisbane to Byron Food Tour is the newest addition to their repertoire and having experienced it firsthand, this writer would happily argue it's one of the best ways to truly experience the region. After all, with this many long lunches, breweries, wineries, and distilleries, who really wants to be driving?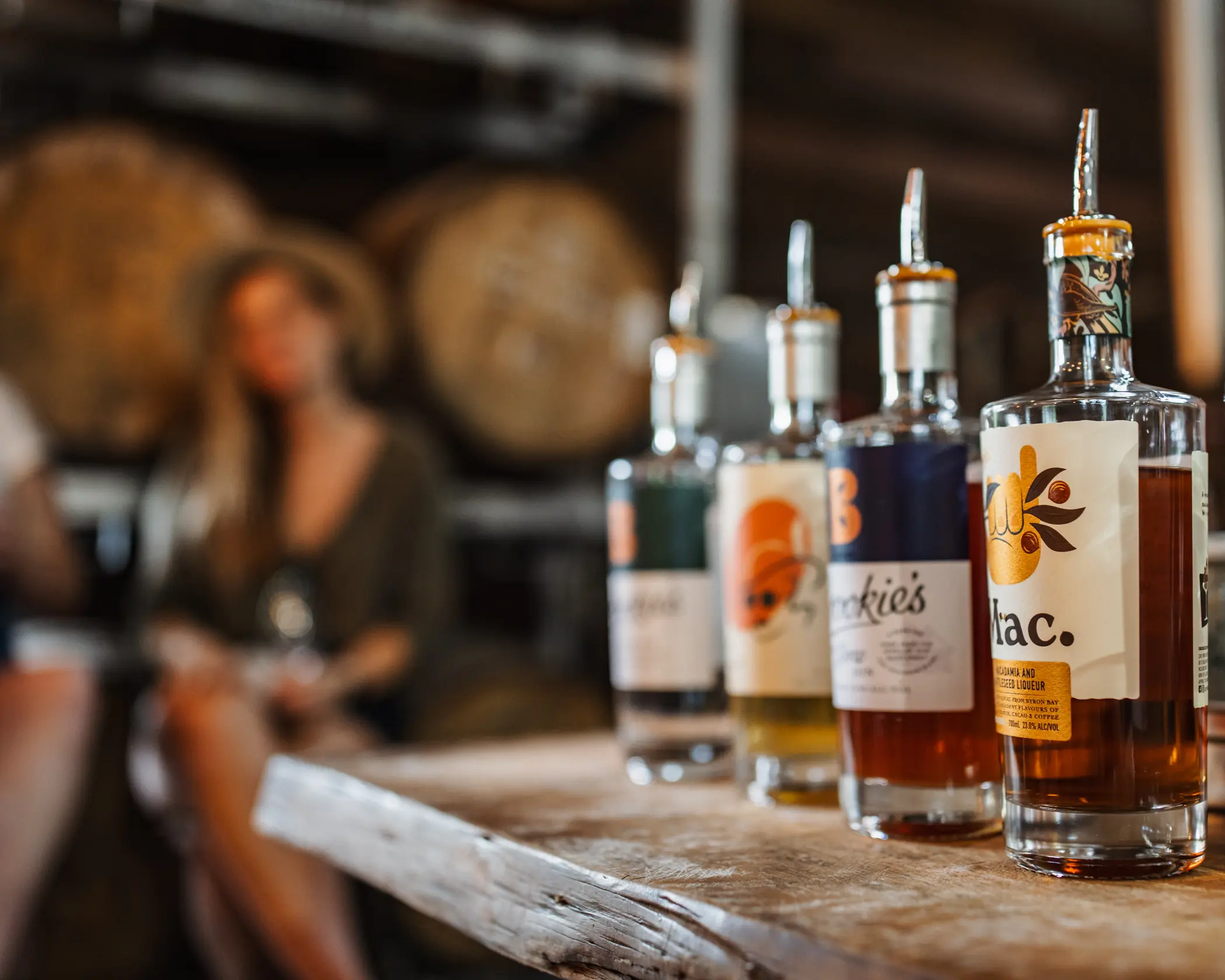 With three days of feasting on the horizon, we disembarked Brisbane toward the coast. Deviating off the well-trodden Pacific Motorway we traversed a winding road of greenery, pocketed with snippets of stunning views out across the hinterland.
The next three days were filled to the brim with food, drinks, laughter, and truly eye-opening and informative experiences. At the peak of Tamborine Mountain, overlooking the untouched rainforests of the Scenic Rim, we indulged in artisan wine and charcuterie at two local wineries – Witches Falls and Mason Wines – where we enjoyed award-winning cheeses and handcrafted wines. In the foothills of Mount Wollumbin, we visited Husk Distillery to sample their world-renowned colour-changing Ink Gin – catapulted to fame by Margot Robbie – and enjoyed a long and lazy lunch in the fading afternoon sun. We traversed the World-Heritage listed Gondwana rainforest surrounding Cape Byron Distillery, sampling key ingredients that make their gin so iconic, including lemon myrtle directly from the shrub.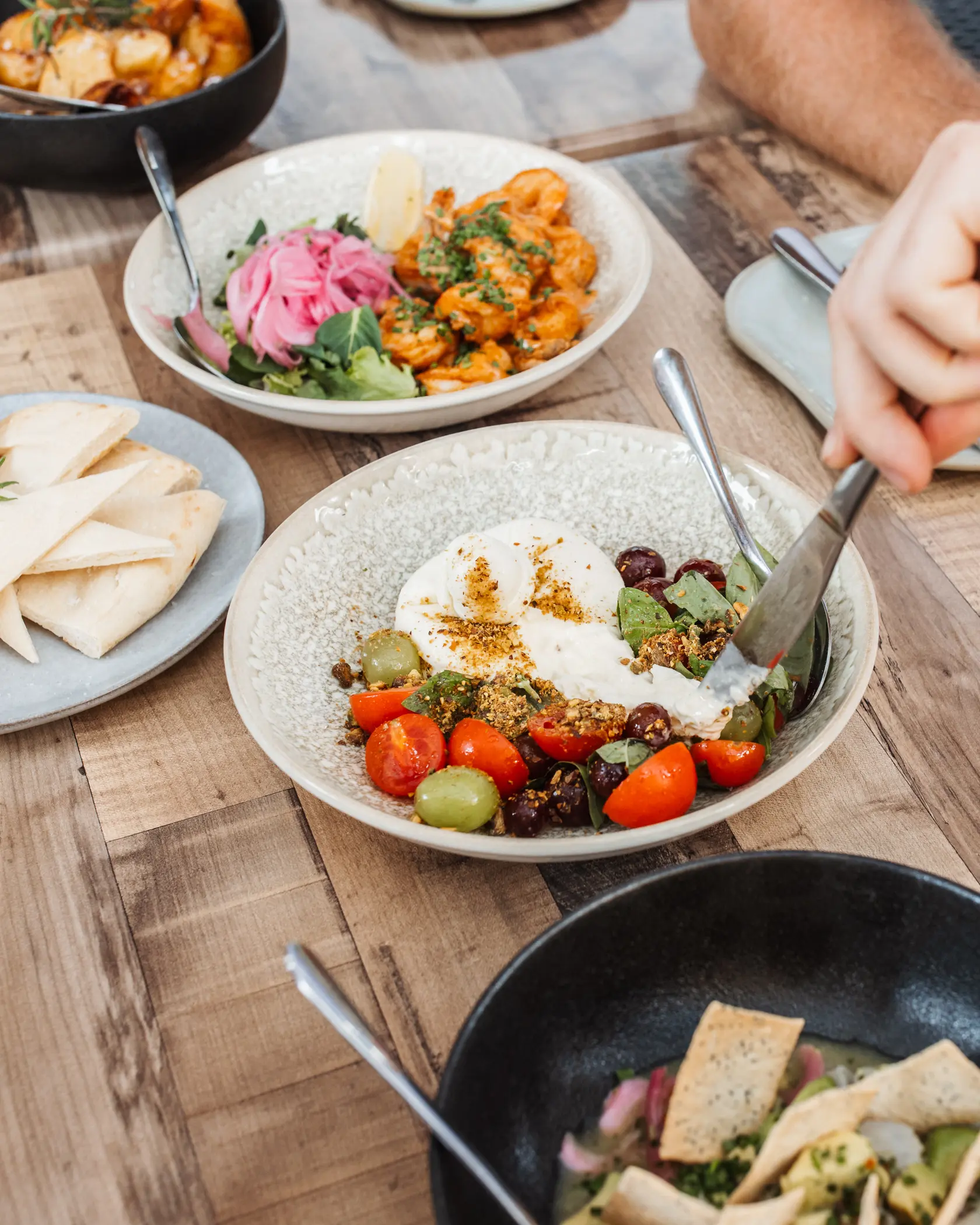 After piquing our interest in what ingredients our surroundings had to offer, we were taken on a bush tucker journey. Preserving connections to the past and the rich culture of Country, the tour taught us all about the medicinal benefits, age-old Indigenous customs, and stories behind ingredients that are now widely found on menus all around Australia.
Ubiquitous with Byron Bay, we enjoyed tours of Stone & Wood Brewery and The Farm, being treated to a lunch spread of epic proportions (sourced nearly entirely onsite), and an afternoon of craft brews and banter at one of Australia's most iconic breweries.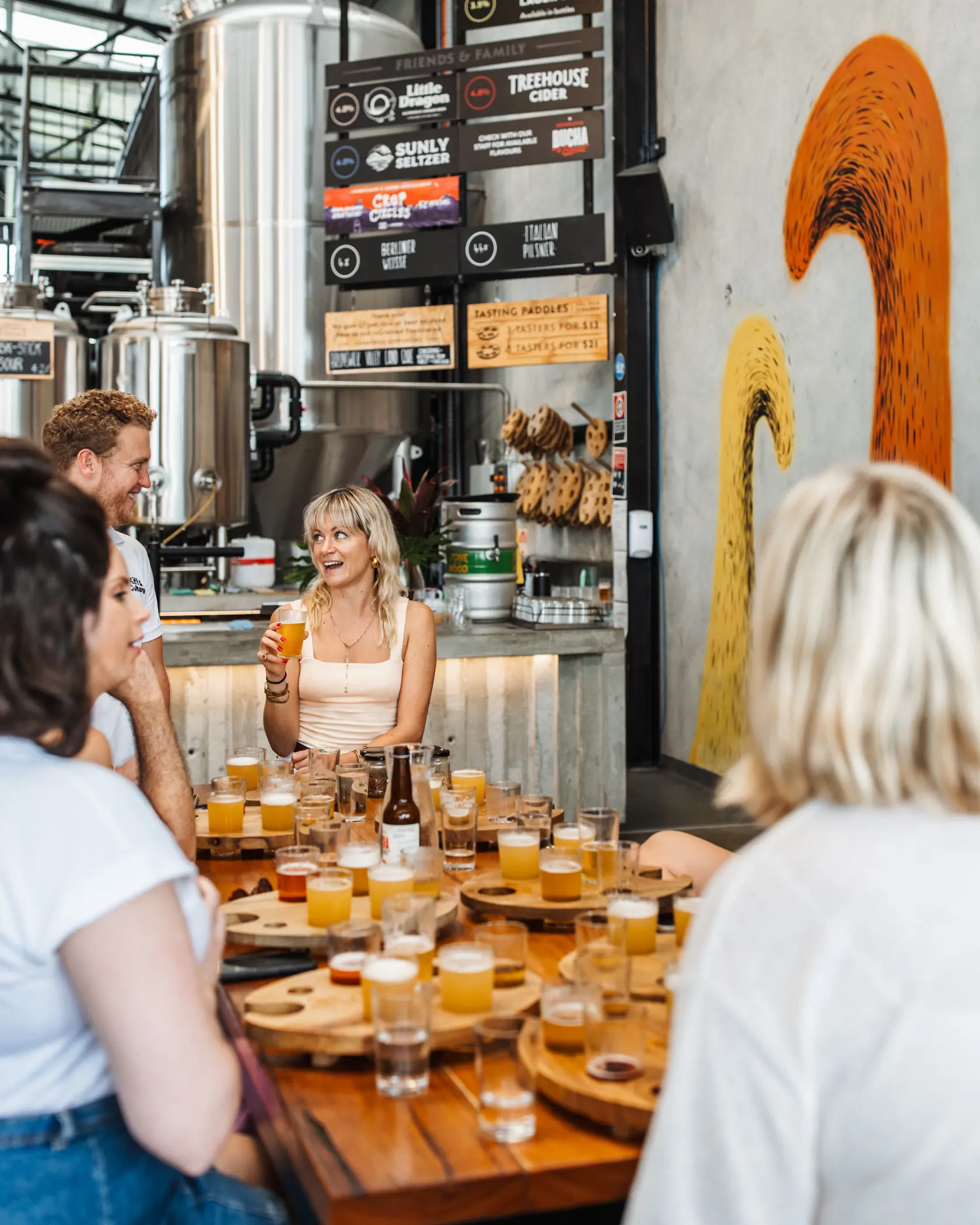 Each food-filled day came to an end to the backdrop of soft rainforest noises and salt-scented breezes, at Byron's five-star sustainable eco-retreat, the Crystalbrook Byron Resort. Nestled amongst subtropical rainforest on the shores of Tallows Beach, the rooms were a space that truly disconnects you from the greater pull of day-to-day life – a zone to relax and recharge the soul.
With each morning to enjoy at our leisure, sleep-ins, on-site yoga, beach swims, and fantastic breakfasts at the acclaimed in-house restaurant were on the cards. Having learnt our lesson, many of us saved ourselves for the onslaught of food that was certain to come, but luckily for those who skipped breakfast, we sampled their fare for dinner. Serving up ethically sourced free-range meats, seafood dishes to die for, and a house-made ice cream dessert to finish, Forest Byron Bay eschewed any negative hotel restaurant connotations and blew each of us food-loving writers away.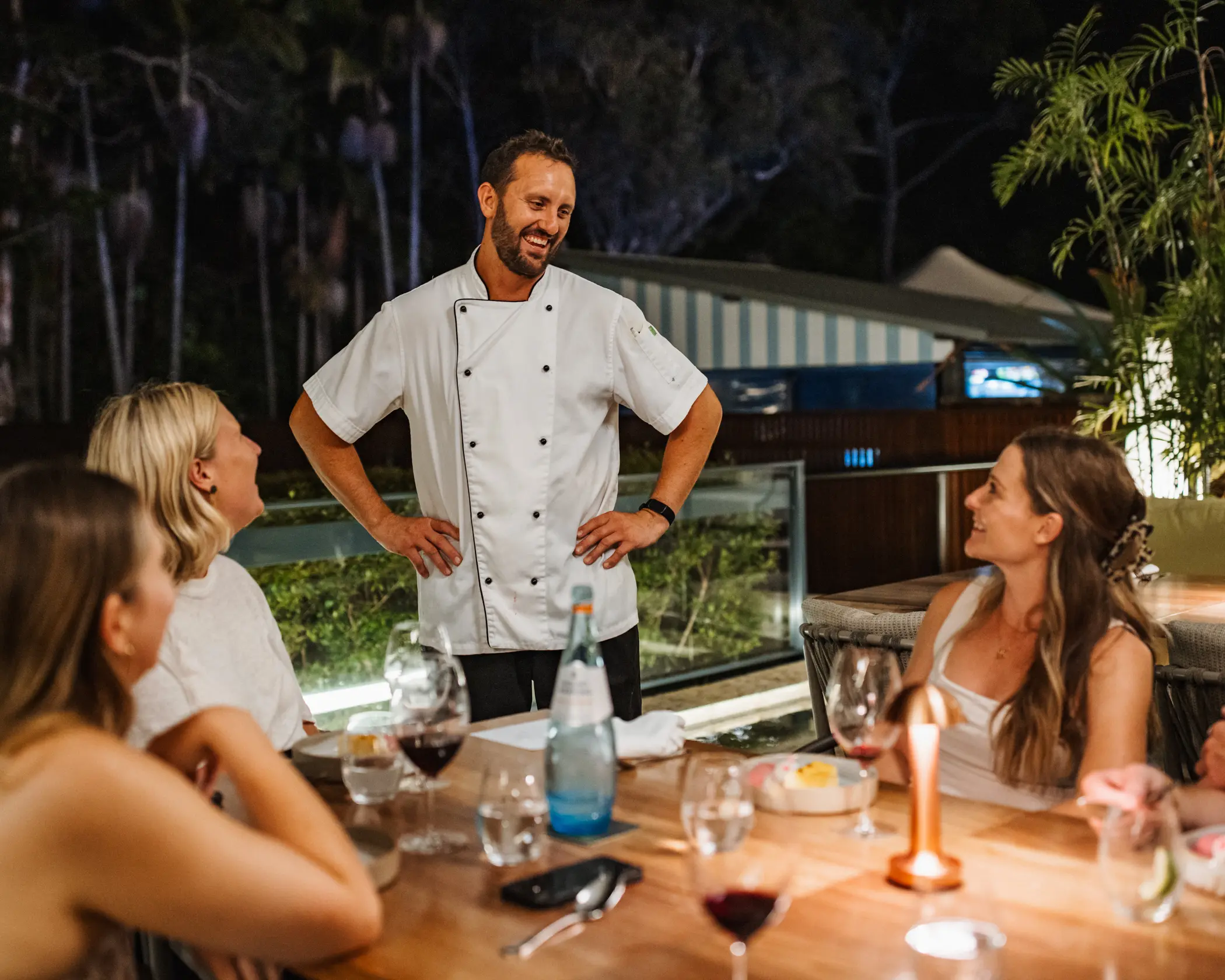 From day trips around Brisbane and the Gold Coast to foodie tours like this one, all offering quality banter and unrivalled local knowledge, the guys from Kiff & Culture are exactly who we want as designated drivers on a road trip through one of Australia's most underrated foodie destinations. Experience the wonder for yourself here.