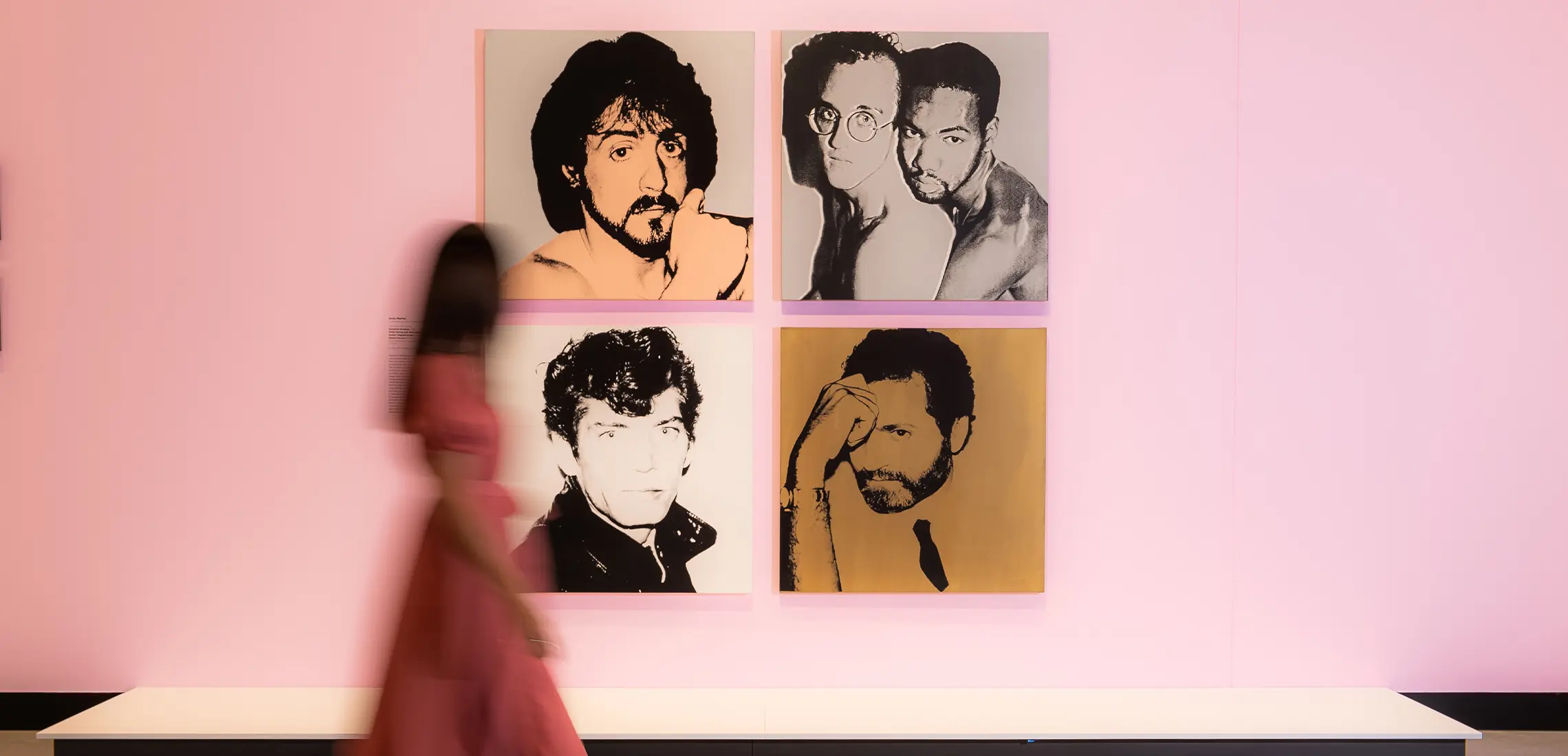 Pop To It! We Experienced Gold Coast's Ultimate Art-Filled Weekend
Pop, stay, and play
By Guest Styler | 6th March 2023

Growing up with an extremely artistic mum (shoutout to her because she'll no doubt be reading this on every possible platform as soon as it's live), art in all its forms was always strongly encouraged. Brushes and pencils were never too far away and on most of our family vacations, my sister and I would endure several hours of dragging our heels around yet another art gallery. 

While twelve-year-old me didn't always understand the art that I was looking at, I always admired my Mum's appreciation of the finer and unrefined things. Needless to say when the opportunity arrived to experience Sheraton Grand Gold Coast and HOTA Gallery's exclusive 'Legends of Pop – Stay & Play' package, my inner child let out a little squeal. 

Paradise quite literally in paradise (Surfers Paradise that is), Sheraton Grand Gold Coast was the perfect spot for a luxury stay-cay. Located right on the waterfront, there were captivating ocean views, a never-ending poolside, and interiors that had me feeling like I'd walked right into the set of White Lotus Season 3.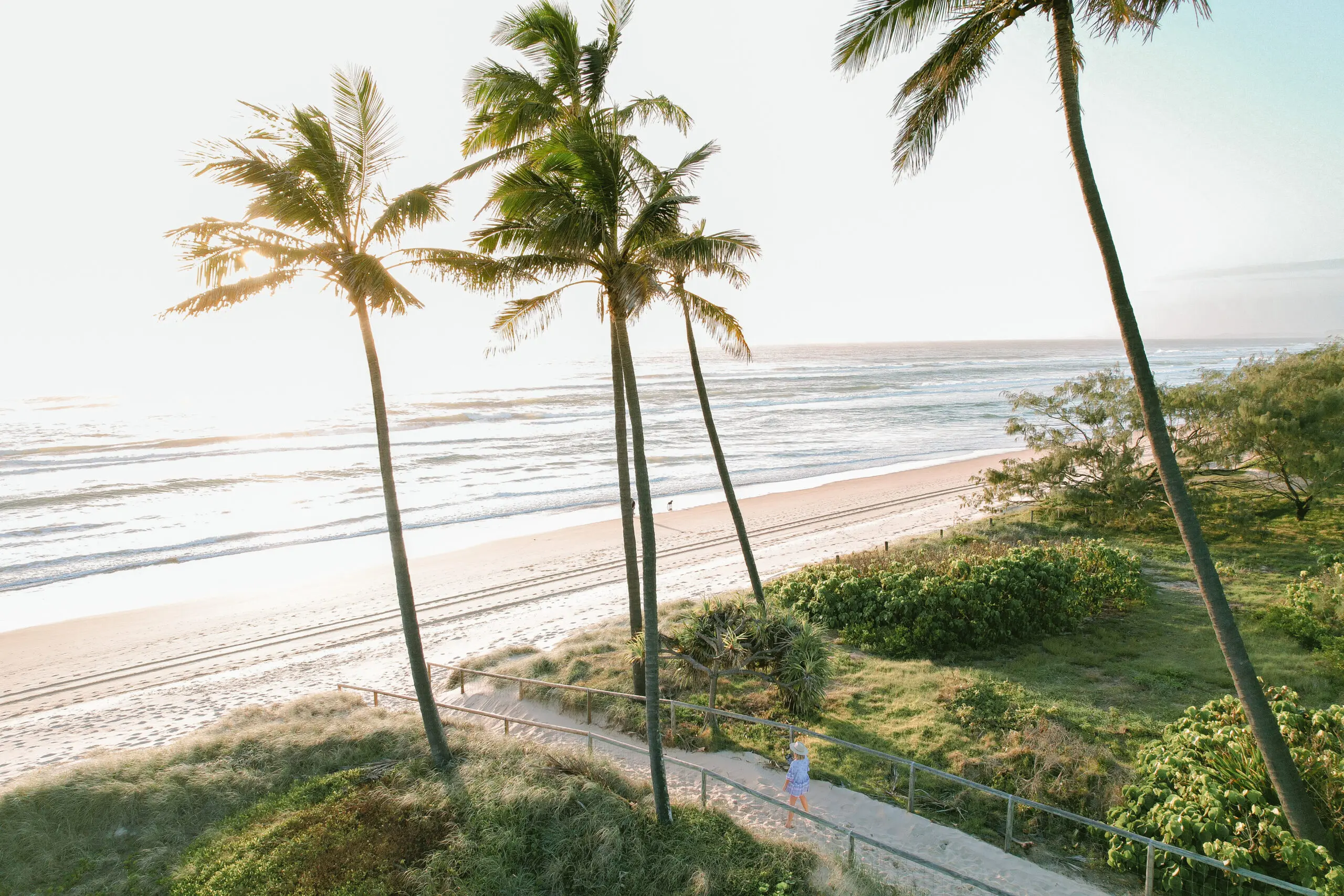 Arriving on Friday afternoon, we delved into the activities right as the sun began to set, heading over to the nearby Gallery One to flex our art muscles. One of Queensland's leading contemporary fine art galleries, it was the perfect way to dip our toes into the art-filled weekend, perusing works of established and emerging multi award-winning Australian artists. 
A hop, skip, and a jump away, it wouldn't be a Friday night without a cocktail and the team at Gallery One knew the way to our hearts, taking us over to their sister store, Fine Print Co, to check out their brand new art bar. 
A true hidden gem, located in the Brickworks on Ferry Road, the Slim Aarons prints were the ultimate backdrop as cocktail concoctions were shaken, stirred, and poured right in front of us. Hot tip! If you're like me and a little bit indecisive, ask the team to pick for you. Possibly my best decision all night, I sipped away on the 'Tiger Lily' – a mind-blowing (and disgustingly delicious) take on an Amaretto Sour. 
A quick drive back to the hotel and the night was wrapped up with dinner at Pearls Bar, sending me into the ultimate food coma that had me star-fishing in bliss in my king-sized bed. 
Waking up to the sound of crashing waves and a crystal clear blue sky, day two was truly where the magic happened. After fueling up on the hotel's buffet breakfast, we walked over to Marina Mirage to catch the HOPO across to HOTA. Quite possibly the best way to travel along the Goldy, the HOPO felt like an experience in itself. With the friendliest of drivers, we awed and ah-ed our way past the mansions and houses of my dreams, taking in the sights such as Clive Palmer's 45 million-dollar yacht, and even a pod of dolphins! 
Arriving at HOTA, the main event sure lived up to the hype. The world exclusive, 'Pop Masters' exhibition has been in the works for over six years and the care and consideration that went into each piece and detail is more than evident. Featuring works from all the Pop Greats – Warhol, Haring, and Basquiat, we had the lovely Bradley Vincent, Head of Curatorial and Programs at HOTA, escort us on a personal tour and it took the experience to a whole other level. Not only was I in admiration of Bradley's style (he had a banana earring!!), his passion for Pop Art and each individual piece was electrifying. If you're looking into visiting the gallery, I strongly recommend checking out the tour options. You'll leave with such a greater appreciation, plus a couple of fun secret facts that I've solemnly sworn not to disclose (sorry!). 
View this post on Instagram
Now a trip to HOTA wouldn't be complete without digging into a delectable lunch at Palette. Food that quite honestly makes you feel like you're eating art, Head Chef Dayan Hartill-Law's Pop menu had everyone at the table in absolute stunned silence. It's hard to talk when you're enjoying every morsel, and I have simply not stopped thinking about their 'Soup Can' dessert since leaving. Plus, it's worth mentioning their 'The Manhattan Menu' – which I'd argue is the tasting menu of ALL tasting menus – is only $135 each! 
After a spectacular morning at HOTA, we caught the ferry back to the hotel, and loosened our belt buckles for Sheraton Gold Coast's, 'Legends of Pop' inspired high tea at Pearls Bar. A special offering at the hotel to coincide with the package, the highlight bites had to be the banana mousse and fresh scones. 
With a full tummy and heart, the rest of the afternoon could be summarised with the words of Sharpay Evans – a dip in the pool and a trip to the spa (or in my case, my indulgent bubble bath). 
Relaxed, rejuvenated, and a camera roll full of photos and videos that have my mum turning green with envy, it's safe to say it was a weekend to remember. 
Sheraton Grand Gold Coast and HOTA Gallery's 'Legends of Pop – Stay & Play' package is running from 1 March – 31 May. Secure your stay here.