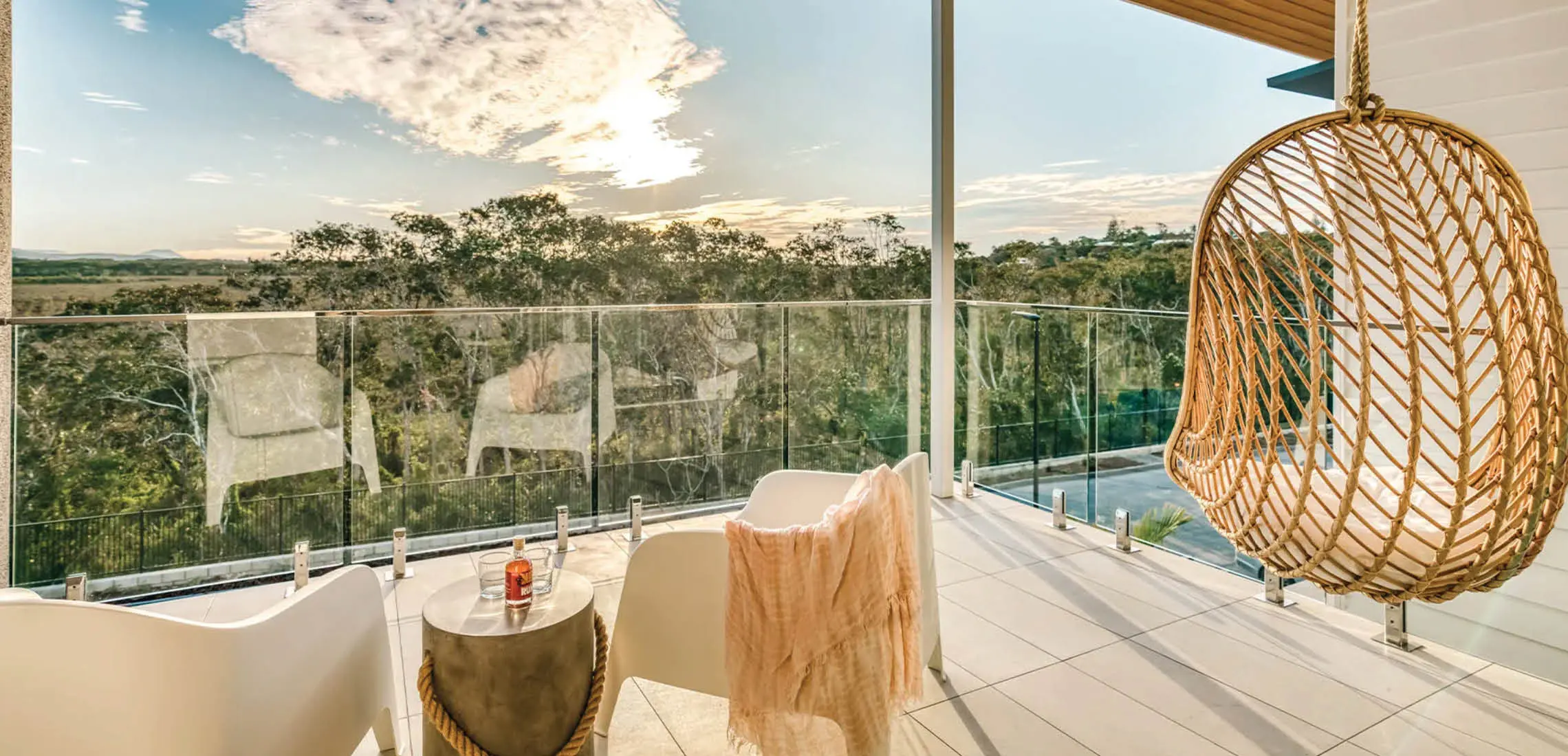 We Spent The Weekend Overlooking The Coastline At This Brand New Boutique Hotel
Suite dreams
By Teagan Witherow | 17th August 2023

Picture yourself in a boutique hotel, wrapped up in a soft linen robe, green tea in hand, a whole glorious weekend ahead of you, and just when you thought it couldn't get better – you step onto the balcony to discover a breathtaking view of the national forest. That's exactly where I found myself last weekend, and in that very moment, I had never experienced a greater sense of serenity.  

It's not every day I get to completely unwind, but within the bounds of Essence Peregian Beach, it was hard not to. I checked into the gorgeous boutique hotel on Friday afternoon and before I knew it, I was lounging around the magnesium pool while the bartender was whipping up Tommy's margs, and all was right in my world. 

View this post on Instagram

I spent the entire weekend between unspoiled bushland and exploring the charming coastal town of Peregian. The town has this vibrant energy about it, filled with speciality shops, bustling cafes and restaurants, and regular Sunday markets.  

Just a short stroll from my hotel room, I discovered a piece of Peregian Magic – Outer Square – the acclaimed resort dining venue. Outer Square is overseen by chef Ray Offler who has sprinkled his expertise across local gems like Ricky's Riverbar & Restaurant, Mecca Bah, and Vanilla Foods. It also stands as Essences' flagship dining establishment. It was so good that I had both breakfast and lunch there, on the same day (yes, I committed a food faux pas, but when faced with their caramelised French toast, who among us wouldn't bend the rules?). 

It wasn't just the resort dining that showcased local talent though. I soon came to recognise Essence as a central point where artistic visions from all corners of the coast combined. The attire worn by the staff is LILYA, a label from Marcoola. The distinctive hotel scent was created by Sunshine Coast aromatherapist, Tanya Ambrosini. Various local art pieces are scattered throughout, and the in-room mini-bar is generously stocked with local treats. The blend of nature right on the doorstep and the luxury of the room itself was impressive on its own, but when coupled with the support for local talent, there's no better vacation spot. 

View this post on Instagram

I soaked up every glorious moment of my weekend escapade at Essence, from the stunning view of the biosphere to all the local artisanal contributions. Now it's your turn to revel in all things Essence. Book your stay here.