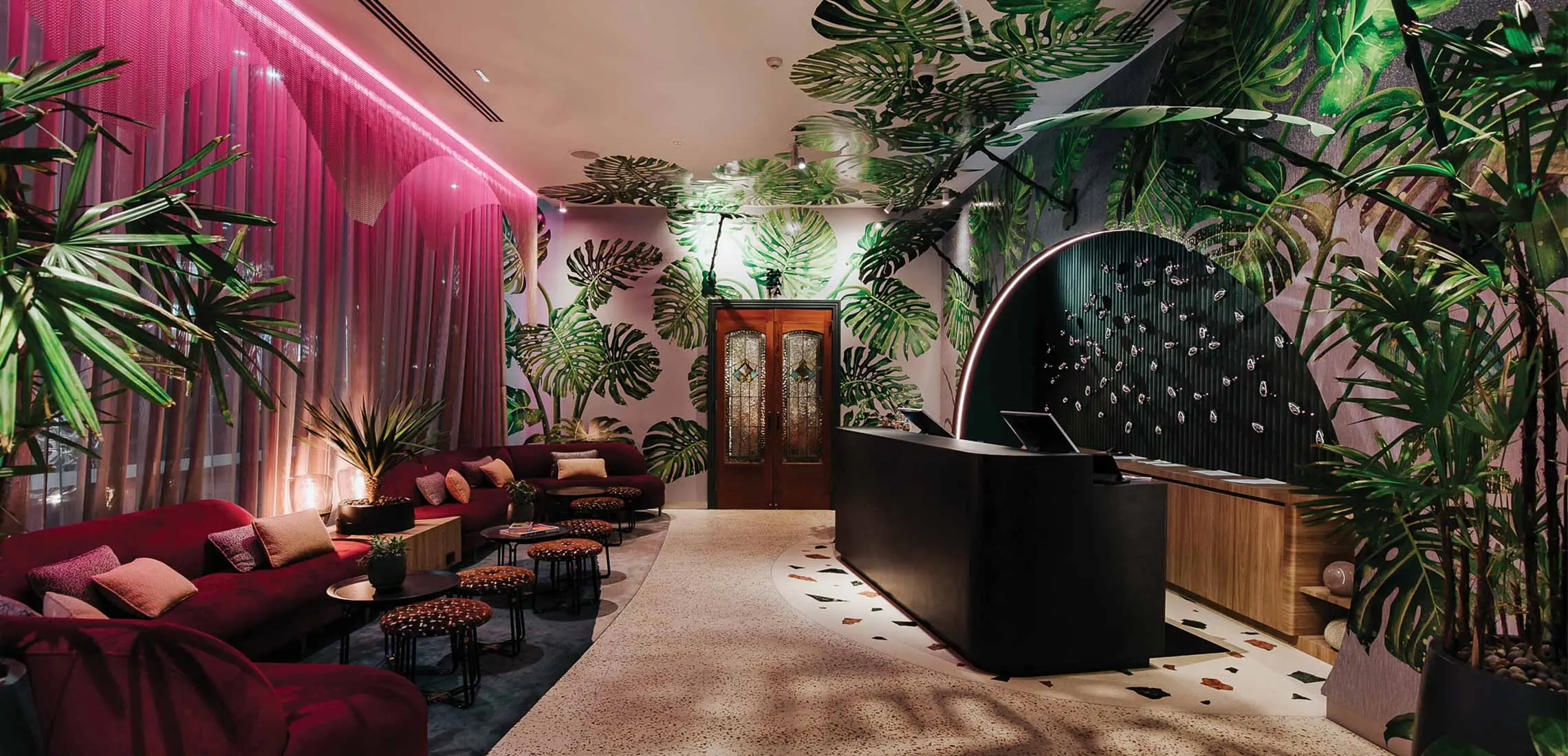 Behind The Design Of Ovolo The Valley
Your Pinterest can't handle these interior design goals
By Dinushka Gunasekara | 9th September 2020

Any wander down to the Valley will hit pause at Ovolo's doorstep, where the award-winning work of both global and homegrown designers and artists collide to create offbeat beauty. Tapping into the pulse of the neighbourhood with its iconic history and culture, acclaimed international architecture firm, Woods Bagot, collaborated with the Sydney-based architecture and interior design firm, Luchetti Krelle. From the public spaces to the suites and rooftop pool, expect exotic magnificence within this urban retreat.

Each playful piece throughout the hotel was chosen to build a character that exudes fancy, while the plush paradises that serve as guest rooms colour effortless living in bold strokes and fabulous tones. With art curated by the world-recognised Kathleen Wilson and commissioned works from emerging artists complementing the vivid wallpaper that overlooks each eclectic nook, a stay here can easily be spent in awe.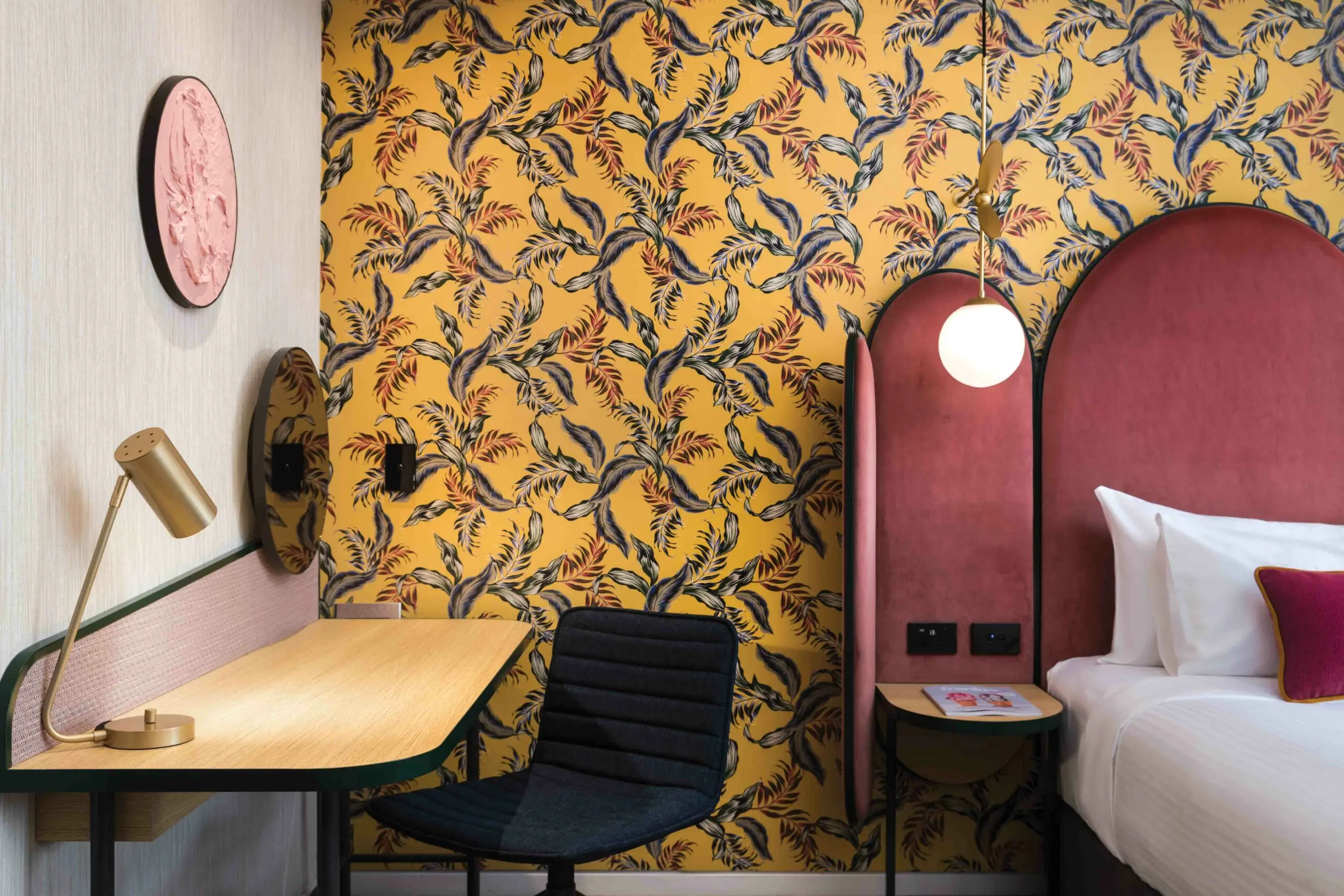 On the ground floor, ZA ZA TA Bar & Kitchen takes the iconic conservatories of the Victorian era and fills them with refined quirks to captivate, while celebrating ethical eating and conscious cuisine. Inspired by a traditional Queenslander home, you'll be enticed by the soulful flavours wafting from the melting pot of Middle Eastern and Mediterranean vegetarian cuisine by Israeli-born Executive Chef, Roy Ner. However, it's the lavish eccentricity of the thoughtfully designed space that will make you stay. In lush velvets and swirling marbles, guests are taken on a journey of discovery that weaves through Persian-style rugs and diverse vintage furniture from all over the state.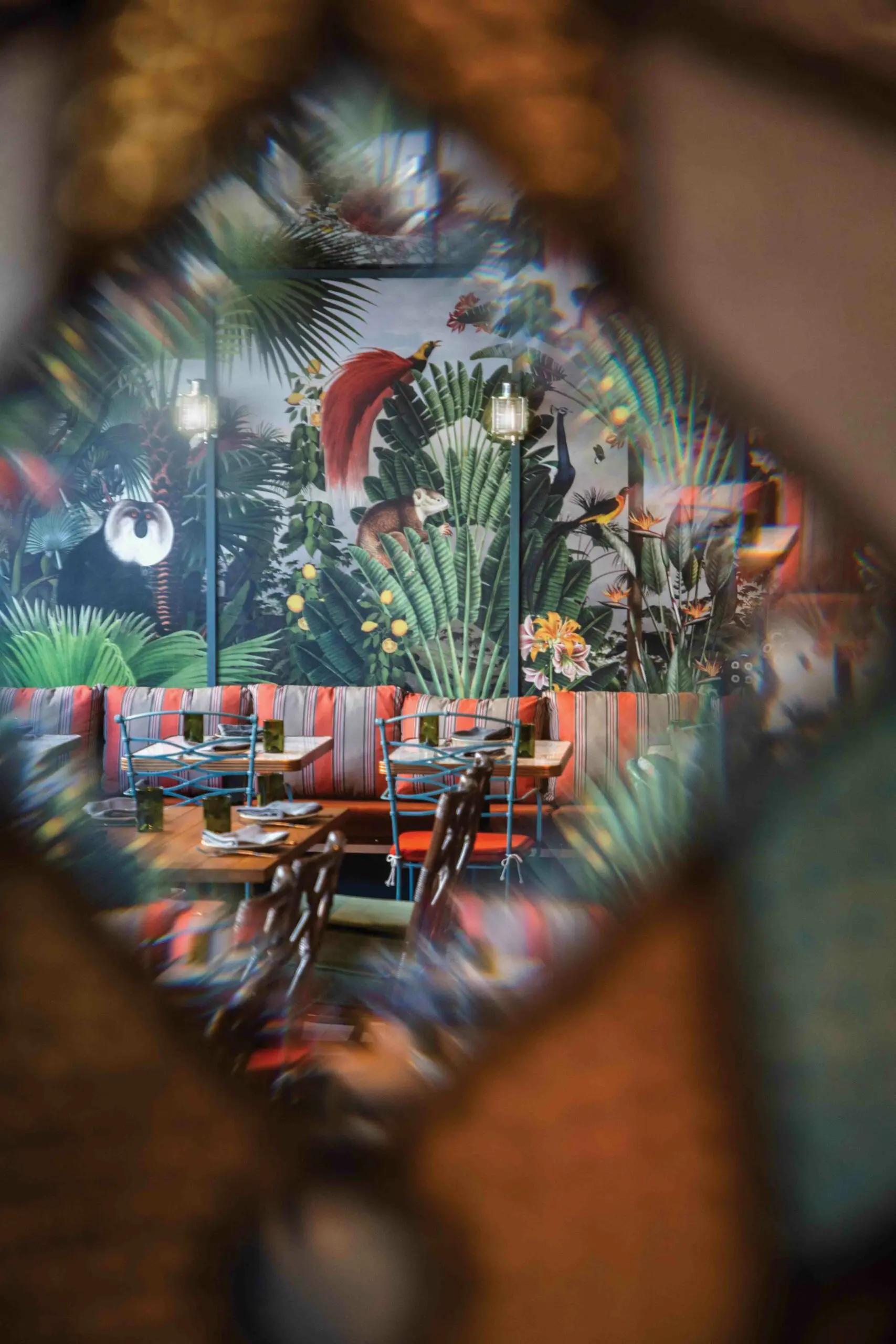 From The Parlour that harks back to 1940s cocktail glamour, to The Library that hides behind reclaimed leadlight doors, each space plays host to unexpected delights. The true main event however, is The Conservatory, which offers a casual yet elevated dining experience on tessellated tile floors, as curious jungle animals watch from the walls. Pops of colour double with functionality through the fierce designs of porcelain prodigy, Samantha Robinson, while the sweet tunes curated by the renowned Andrew Lewis, season each dish with expert taste.