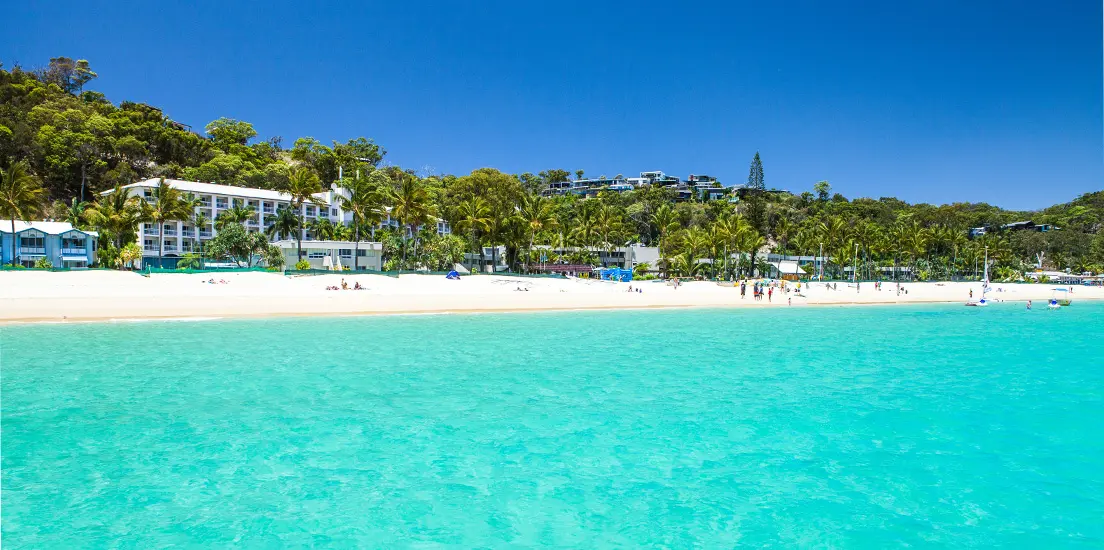 6 Queensland Getaways for Summer
Who said you have to leave Australia for a tropical getaway?
By Guest Styler | 9th November 2016

There's nothing quite like Queensland beaches and the array of holiday destinations on offer. Dive into our list of awesome places to enjoy this summer and start daydreaming about the simple life of all things sun, sand and surf!
Hamilton Island
There's no competition: Hamilton Island is THE most popular island when it comes to holidaying on the Great Barrier Reef! With renowned restaurants and a wide range of activities on offer, this is one island you need to add to your must-visit list! It's the perfect couples retreat and a great holiday destination for the family. Warning: Once you're there, you won't want to leave.
Tangalooma
Want a day trip or a weekend away? Head to Tangalooma on Moreton Island. Swim around the shipwrecks or enjoy a dolphin feeding experience just a 75-minute cruise away from the city. This is a dream for those who want the peace and quiet of island life without leaving the hustle and bustle too far behind.
Noosa
One of the best seaside locations in Queensland, Noosa is worthy of your next holiday! Do a spot of shopping in Hastings Street (Noosa's fashion strip) and indulge in the array of restaurants, cafés and bars on offer. Soak up the beachside lifestyle and take in the Sunshine Coast air. Heavenly.
North Stradbroke Island
Straddie is known for its laidback vibes and great camping options. While you're there, why not go whale watching, four-wheel driving or stand-up paddle boarding? It's super easy to get to from Brisbane, taking less than an hour by water taxi or barge.
Fraser Island
The world's largest sand island, heritage-listed Fraser Island is an amazing place to stay during the summer. Whether you want to camp, relax in an apartment, or park your caravan, there's something for everyone. It's a great place to fish, dive and unwind these summer holidays!
Gold Coast
The Gold Coast is a family holiday dream. Take the kids to one of the theme parks, enjoy the Queensland sun on Surfers Paradise beach and stay in a relaxing hotel overlooking the ocean. If you're after for a romantic getaway for two, you can't go past Springbrook!
Liked this? You'll love these! The Best Ways to Experience the Queensland Coast 10 Secret Swimming Holes to Escape Brisbane's Heat 7 Things You Must Do When Visiting Noosa