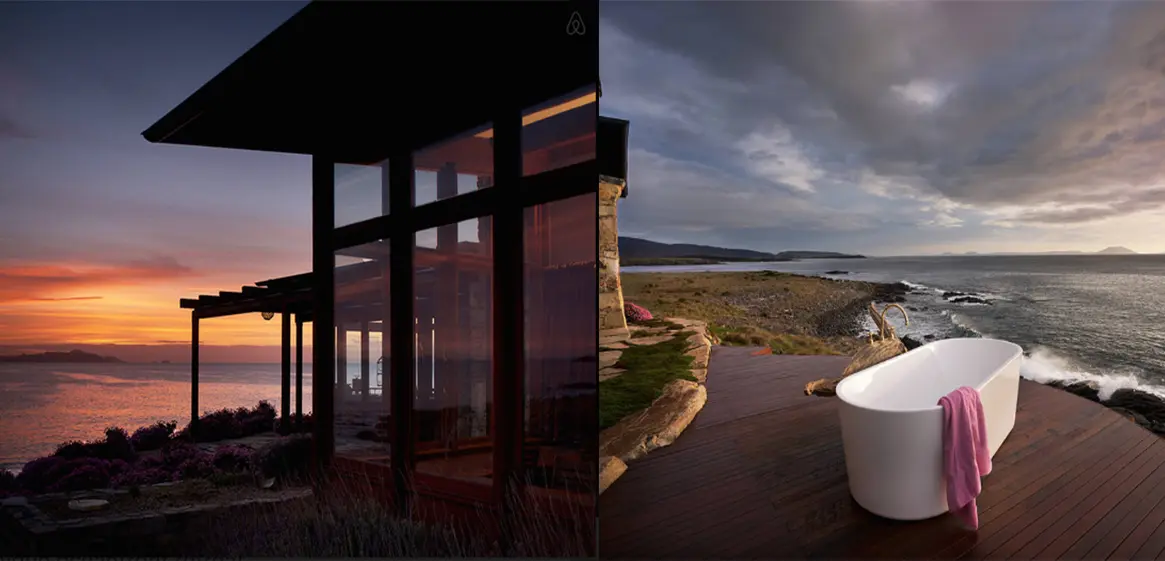 5 of Australia's Most Luxurious AirBnbs
Go on, see how the other half live.
By Guest Styler | 1st May 2015

By Angela Castles 

Have you ever driven past those amazing beachfront houses, craning your neck for a glimpse inside? With the huge success of AirBnb, you now have the opportunity to see how the other half live without having to drop a cool $8Mil.

Most of the houses below can accommodate eight plus people, so even the most high-end rental will set you and your mates back less than a fancy hotel would. That's more money to spend on champagne, chocolates, soft cheeses – hey, you'll be living like royalty, might as well eat like it too.

Next time you need an escape, instead of blowing the budget on long-haul flights why not splash out and stay in these luxurious houses closer to home? After all the seedy hostels, lukewarm showers and creaking bunk beds, you've earned it.
TAS – Oyster Bay
This amazing home is set on a private, wooded peninsula on the shores of the pristine Oyster Bay. A perfect secluded getaway with its own beach and views to the horizon.  It sleeps 8 people at $650 per night.
VIC – Olinda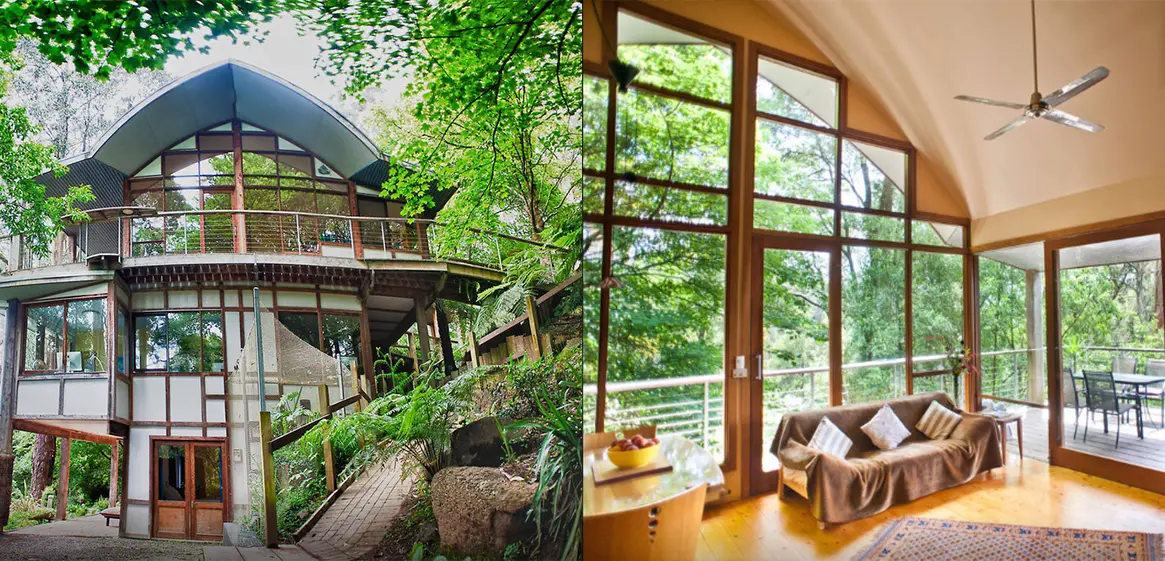 This dreamy forest getaway is perfect for couples looking for a little serenity without breaking the budget. It's a light and airy house set amongst two acres of sprawling gardens with beautiful views of the Silvan valley below. It sleeps two people at $110 per night.
QLD – Oak Beach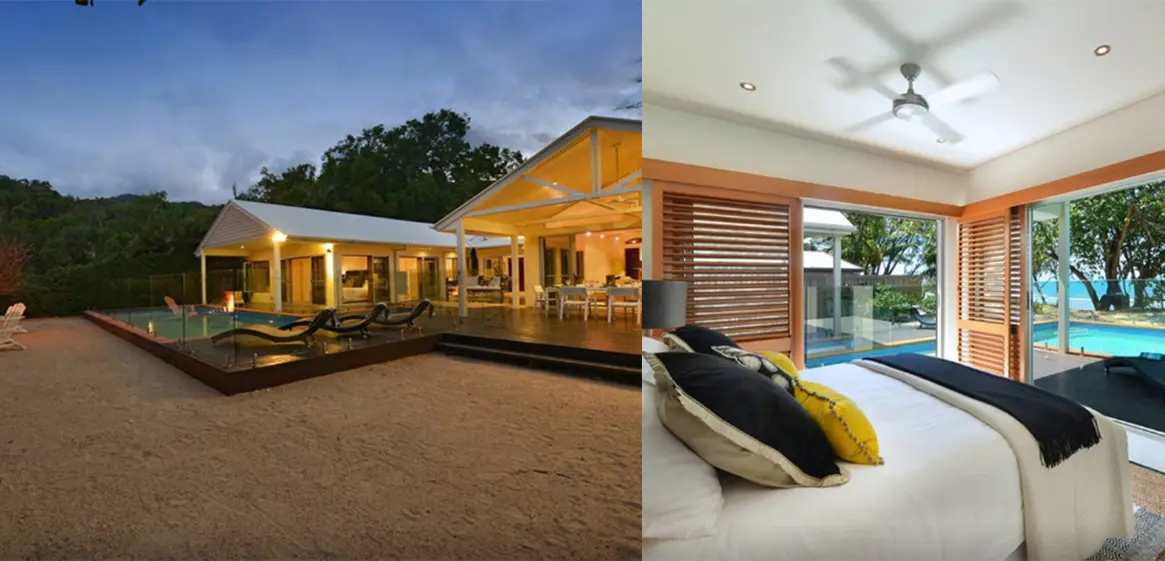 This beachside getaway opens directly onto Oak Beach, so you can stumble out of bed and wake yourself up with an early morning swim. The breezy house epitomizes the bright, luxurious Queensland beach aesthetic. It sleeps six people at $800 per night.
NSW – Cottage Point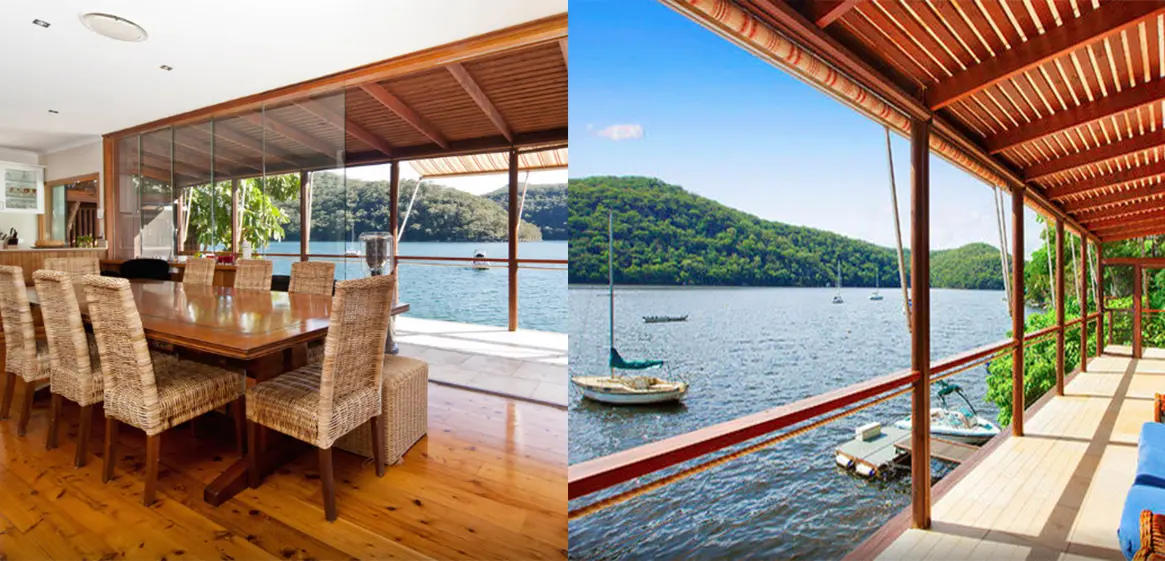 Built over the beautiful Cottage Point bay, you'll never want to leave this three-level house with vistas of clear blue water from every room. If the urge does strike, you can take the complimentary tinny for a leisurely spin around the bay. It sleeps 10 people at $750 per night.
NSW – Byron Bay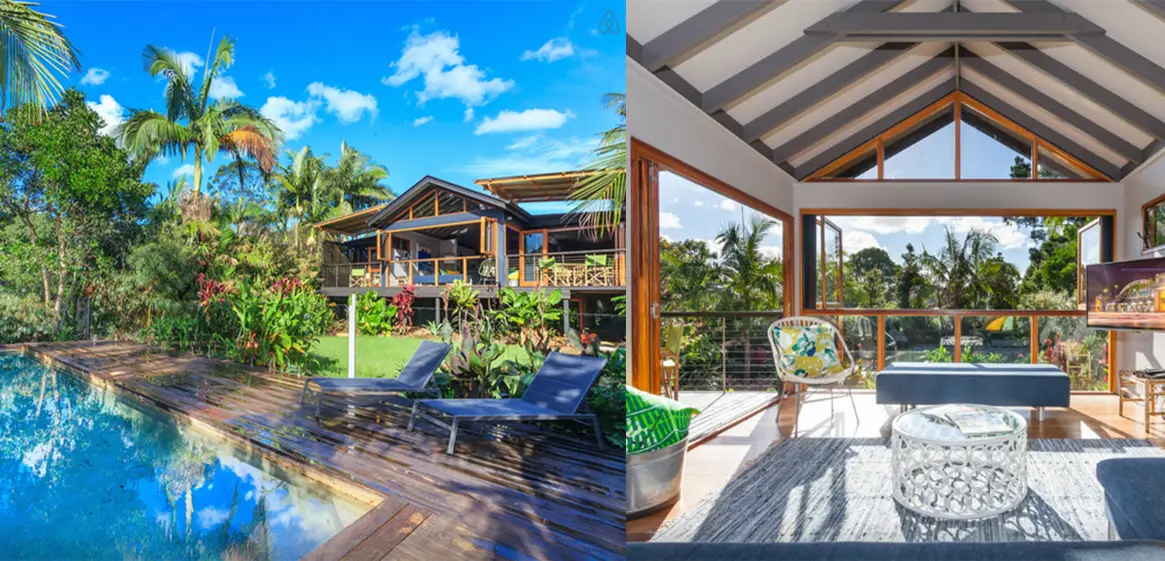 Set within lush tropical gardens, this five-bedroom house nestled in the Byron Bay hinterlands sleeps 10. It's perfect for a large family getaway in tranquil surrounds, or a gal's weekend away. As George Costanza would say, 'Serenity now'.