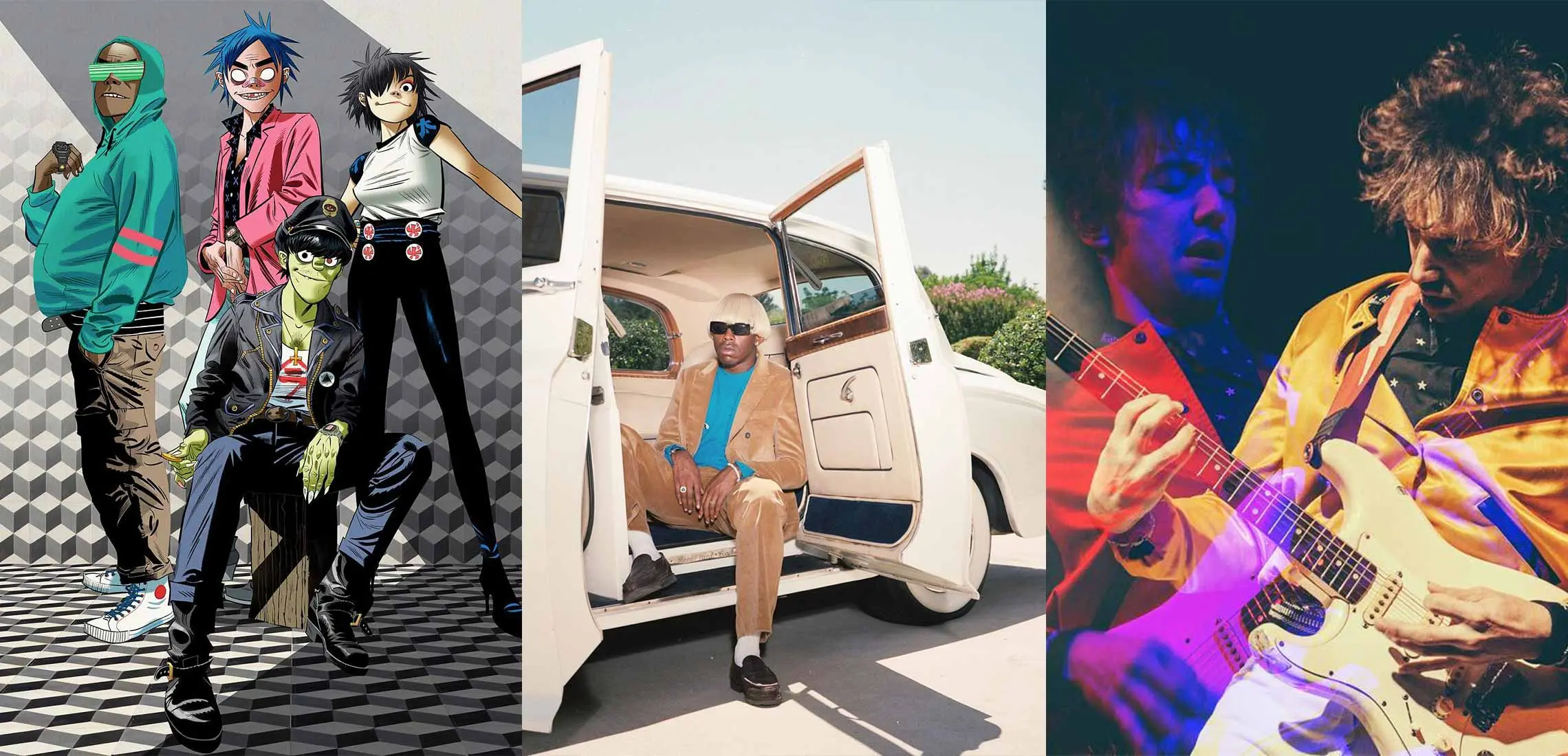 Splendour In The Grass 2021 Headliners Announced! 
Including a star-studded lineup
By Guest Styler | 13th July 2020

Looking for Splendour XR? We've got you – head here!

Deep breath musos! We've got news that's about to spice up ya Monday, Tuesday and every day until July 2021!

Like most anticipated 2020 events, Splendy was shut down the second that COVID-19 hit, along with our dreams of starting the new decade off crowd surfing. Or, was that just us? We'll it's back and Splendour In The Grass is celebrating their 20th anniversary in 2021!

All faith was restored the second the 2021 headliners were announced this morning and our music dreams became a reality. We went from Melancholy Hill to Feel Good Inc. in milliseconds when we heard virtual band GORILLAZ are headlining the Friday night lineup, in their first return to Australia since 2010! From their debut album release in 2000, they've become one of Britain's most longstanding rock bands to bring fictional characters to music. We're already daydreaming about the unreal stage graphics!

Need a little refresh on how Gorillaz got their look? Fictional musicians Stuart "2-D" Pot, Murdoc Niccals, Noodle, and Russel Hobbs were created by musicians Damon Albarn and artist Jamie Hewlett. They've since become some of the most recognisable characters in modern music and it's not hard to see why.   

Our heart was beating pretty damn fast at this point, then we heard American musicians Tyler, The Creator, and The Strokes are also headlining the Saturday and Sunday night sets… and now we can't breathe. Anyone got some Ventolin? Friday, the 23rd of July to Sunday the 25th of July 2021, you'll find us in the amphitheatre celebrating these insane international artists in Byron Bay. Will we see you in the mosh pit?             

Get your tickets here.

Got a 2020 ticket? Don't stress, it's valid for the Splendour 2021 festival.