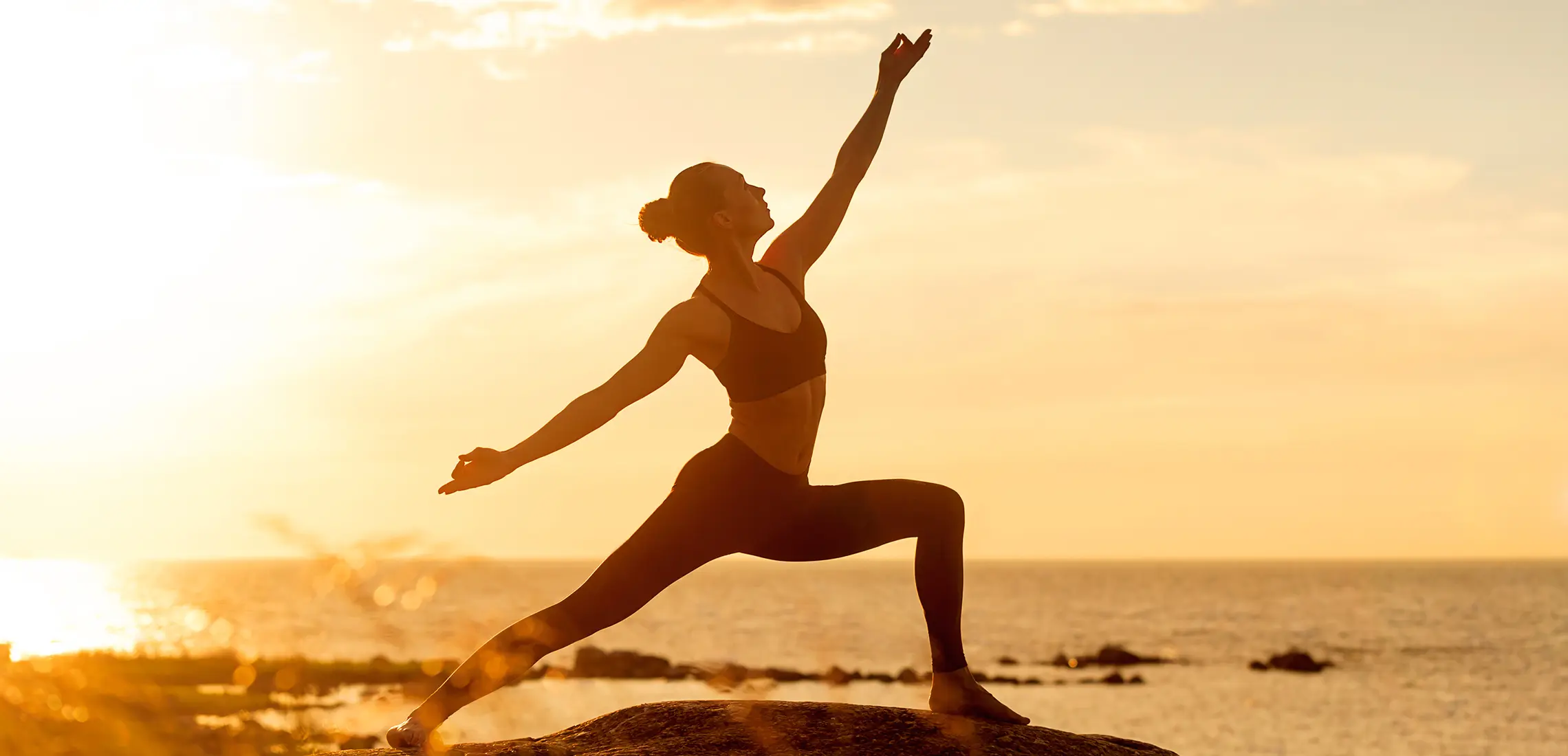 Good Vibes Only At This Luxury New Overnight Yoga Retreat
*happy sigh*
By Guest Styler | 11th May 2021

Just a quick note: This post is sponsored. To prevent a paywall or annoying pop-up ads, we sometimes need to publish sponsored content but we only promote brands that we think are doing great things and our readers will love!

Consider this your official invite to the GC's new luxury yoga retreat! Hosted by the Sanctuary Cove Country Club, the ultimate tranquil weekend away is on the horizon this June. If you're looking to clear your mind, rest your soul, and reenergise your body in beautiful tropical surrounds, you need to kick back at this exclusive overnight retreat.

You'll spend the night in incomparable luxury at the InterContinental Sanctuary Cove Resort – one of the Gold Coast's most coveted hotels! There's even no need to stress about the groceries, as your meals are prepared by the talented Head Chef Matt Hart.

Your itinerary will be backed with good vibes, including sunset yoga, relaxing lagoon swims, plus an early morning vinyasa flows session with resident yogi, Linda. Having gained over 20 years of experience at Sanctuary Cove, whether you're a yoga extraordinaire or relative newbie, Linda will be able to tailor the practice to your skill level.The intimate retreat will also include some insightful guest speakers to provide you with an all-encompassing wellness experience. Special guest and professional nutritionist Caroline Scott will deliver an enlightening talk on how food plays a key role in a healthy lifestyle. Don't forget your notepad, as she'll be delving into topics such as debunking popular wellness myths, disrupting traditional health messages, and how to prevent and reverse disease through the power of whole-foods.

Lauren Siafas from Boho Yoga Journeys will then take you through a one-hour deep sound healing session, instilling each lucky participant with a sense of harmony and wellbeing. This technique uses different instruments from around the world to create layers of tones and overtones that vibrate through the cells of the body, unblocking energy and relaxing the body!

Whether you come with your best gal friends or rock up solo, you will have plenty of opportunities to meet, get to know, and bond with your fellow retreat goers (the celebratory glass of sparkling wine to conclude the retreat will certainly help).

This experience is all-inclusive and priced at $595 per person, including a complimentary gift bag, which comes with a Fritz & Lola Yoga Mat, Sanctuary Cove Towel, and more, valued at over $170.

Keen to renew your health and wellness practices to give you a fresh take on life? Book your spot here – better get in quick as they are limited!