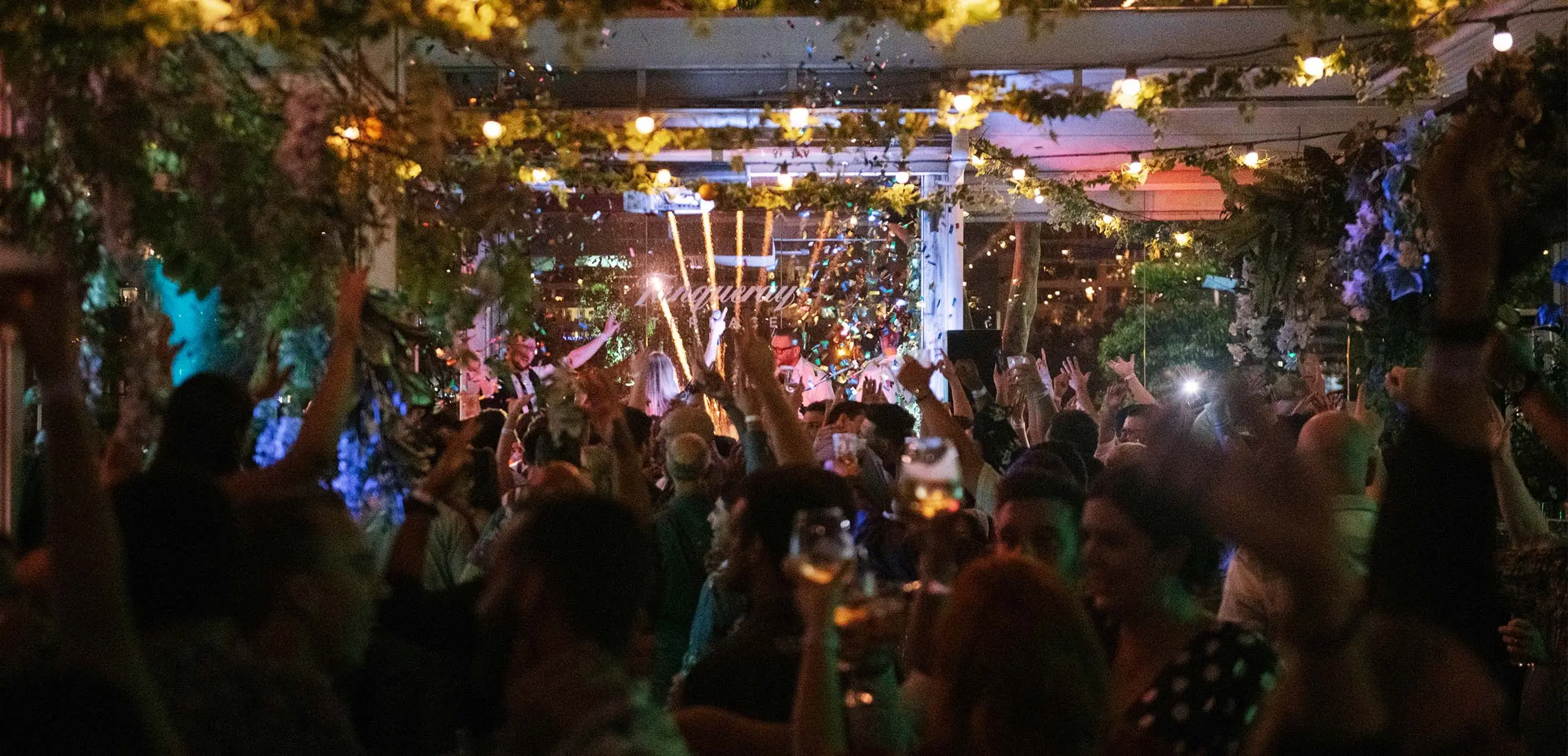 Regatta Hotel's Epic 2020 NYE Event
If you can't get to the Mediterranean, bring the Mediterranean to you.
By Astrid Taemets | 22nd October 2020

Whether you're ready to accept it or not, the year is almost over, and that means it's time to start thinking about where you plan to spend the last night of 2020. And, since we can probably all agree that the last 10 or so months have been a bit of a bust, go out with a bang this New Year's Eve with a celebration you'll never forget.

If you had grand plans of being somewhere tropical this NYE, or just need a real pick-me-up kinda event to look forward to, Regatta Hotel will be right up your alley. This year, the team behind Brissy's much-loved venue are bringing our spirits up with their ultimate Boat Party Experience.

Kiss goodbye to 2020 with a night full of delectable food and debauchery at this helluva New Year's party and forget all your troubles! The Boat Party Experience is set to mimic the vibe of the Mediterranean – think all white outfits (très chic!), live music and DJ's, roaming entertainment, fireworks and more.

Each level of the hotel will be transformed into different experiences that'll tickle your every European fantasy. Set sail to the Mediterranean, enjoy at pit stop at San Sebastian in the courtyard and head to Cafe Del Mar on level one for a chillout DJ set with sweeping views across the river. There's also an underground hidden rum cabin that's sure to get the party started!

Love it? So do we! The catch is that tix are limited, so you and your best buds need to get in early to secure your entry into paradise. First release is available now until November 15 for $130 a pop, but for slow pokes, they'll be available after that for $150 until they run out.

To book the best night of 2020, and to get more info on Regatta's Boat Party Experience, head here.