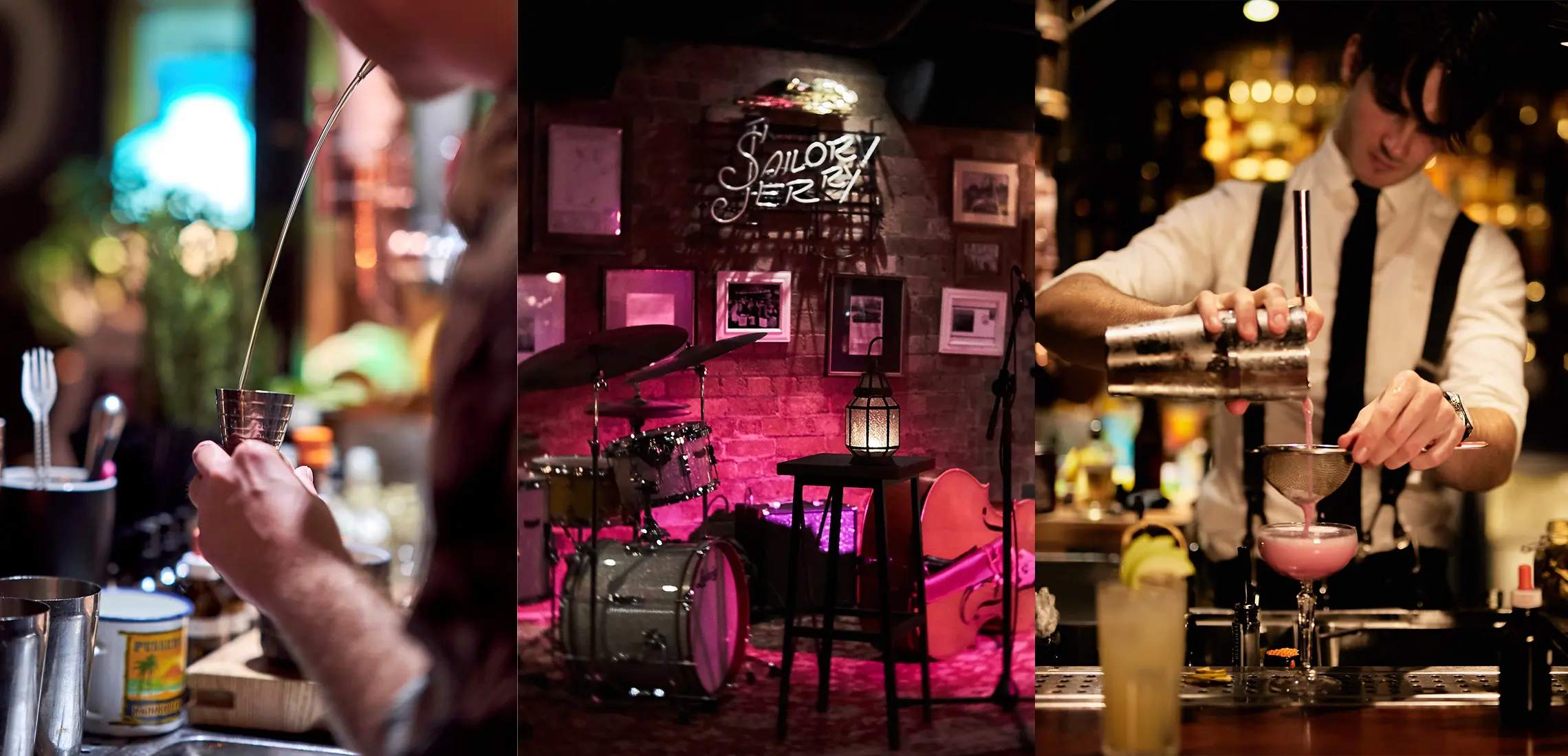 Grab Your Soul Sisters, Regatta Hotel Is Hosting A Jazz Jamboree 
Don your most dapper suit and practice your jitterbug!
By Guest Styler | 21st April 2021

Ladies and gents, your moment to live out your La La Land fantasy has finally arrived. Enter through the Regatta Hotel's sunken black cellar door to The Walrus Club and instantly feel like you've gone back in time, because it's time to celebrate International Jazz Day with a Jazz Jamboree!

Hosted by The Walrus Club, this Jamboree is "jazz-packed" with a line-up of local jam groups ready to take the stage in this trendy underground den. Performers include James Sandon Quartet featuring Steve Newcomb, Jess Spina Quartet, and Javier Spicer Trio featuring Graeme Norris who hails from The Big Apple!

As one of Brissy's most atmospheric bars with its dimly lit rooms, vintage leather couches, rum crates, and tea chests, entering The Walrus Club feels as if you've stumbled across a forgotten, underground speakeasy, operating since the 1920s. You know the one. The Great Gatsby, anyone?

https://www.instagram.com/p/CL6KvfNgJS7/

On Thursday 29 April, dust off your most dapper suit and practice your fancy footwork because this Jazz Jamboree will be sure to have you throwing, "old sport" around while doing the jitterbug.

At $49 a head, your ticket includes access to a 4-hour jazz line up, a signature cocktail on arrival, rum tastings from the legends over at Husk Distillers, and a tasty charcuterie plate from the Salumi pop-up bar. We're talking pistachio mortadella, lonza, and salami inferno served with quiche paste, baby figs, cornichon, peach and muscatel chutney, and aaaaaaall of the artisan breads you could dream of.

So, get ready to leave reality behind and turn into one of Brissy's best hip cats. Snap up your tickets here before they sell out!