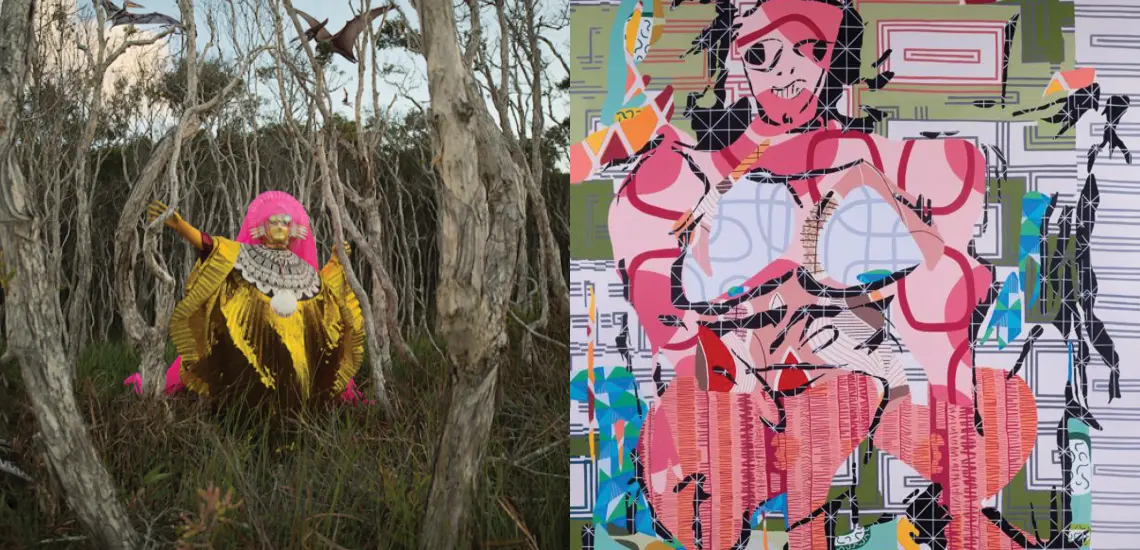 The Bold And Free Art Event In BNE
These artists know how to put on a show
By Dinushka Gunasekara | 1st August 2020

Our urban canvas is about to become even more eccentric when 11 contemporary artists give Brisbane the old RAZZLE DAZZLE! The latest initiative by Brisbane City Council's Outdoor Gallery is a vibrant and proactive free public art project flooding CBD streets and spaces with creativity from August to November 2020. Bold, striking, and a whole lot of fun, you've never seen our cityscape quite like this!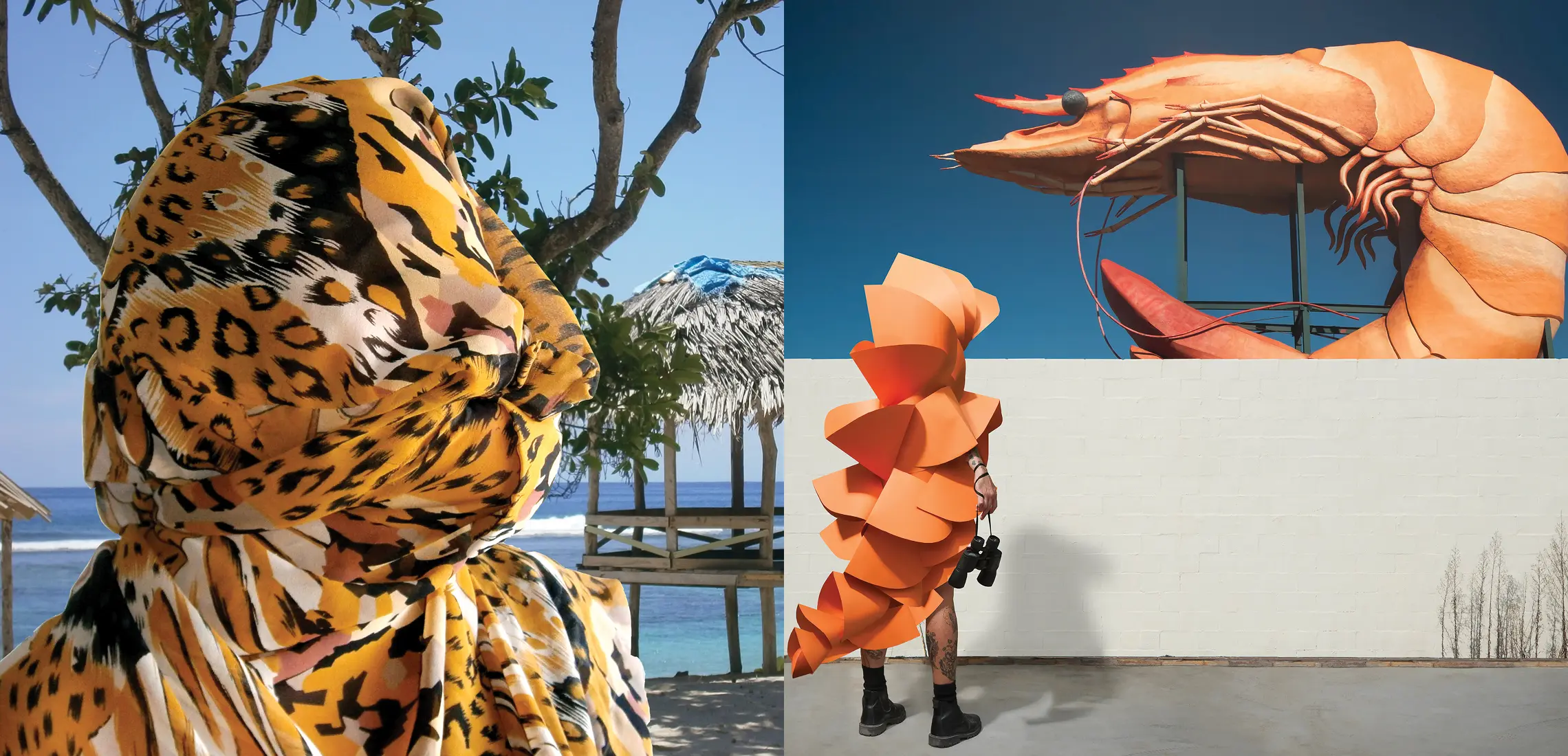 RAZZLE DAZZLE explores the relationship between humans and their environment by taking a unique look at how we stand out or disappear within public spaces. Evocative artworks will be hiding in plain sight or adorned for all the world to see in Fish Lane, King George Square, Howard Smith Wharves and six other sites across Brissy. Laneways strolls will send you diving into unnatural worlds while ordinary streets play host to the paradox between invisibility and hyper visibility, showcased through light boxes, banners, vitrines and evening projections.
The free, all-ages exhibition is curated by McCarthy-Swann Projects, who have brought together contemporary artists with a connection to Brisbane to create the uproarious spectacle. Curator and artist-led walking tours will be offered throughout the public program, as well as thematic tours led by experts to highlight selected works. Or, roam our city at your own pace and expect the unexpected around any corner!
Find the works at:
–           Fish Lane
–           Hutton Lane
–           Eagle Lane
–           King George Square
–           Giffin Lane
–           Edison Lane
–           Irish Lane
–           Edward Street
–           Howard Smith Wharves
Artists :
–           Richard Bell
–           Eric Bridgeman
–           Hannah Gartside
–           Gerwyn Davies
–           Chantal Fraser
–           Rachael Haynes
–           Natalya Hughes
–           Luke Roberts
–           Justin Shoulder and Bhenji Ra
–           Sacintya Mohini Simpson
–           Jemima Wyman