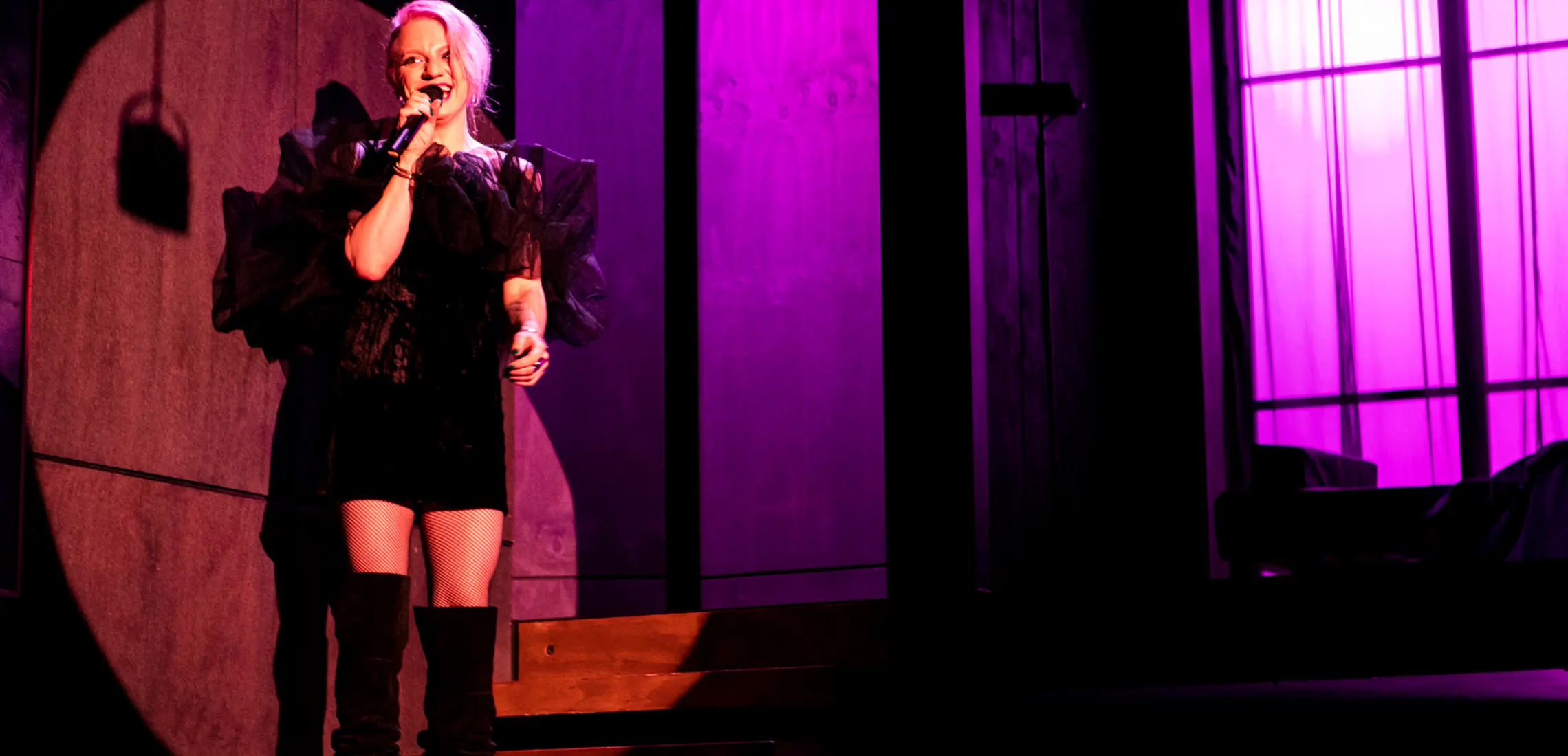 Queensland Theatre's Steamy New Trans Love Story Show
Who doesn't love a sexy, thwarted romance?
By Astrid Taemets | 3rd March 2021

Exciting times theatre fans! A show – the first of its kind on our shores – is coming to the mainstage!

Billed as the first transexual love story to hit the Australian mainstage, Triple X is the eye-popping and heart pumping production coming to Queensland Theatre's Bille Brown Theatre this month.

The unique production, which will run from March 6 to April 1, is the must-see love story of our generation, exploring the inner, more personal details of what it means to be a trans person in a relationship.

Written by and starring Australian-born, New York-based playwriter and performer Glace Chase, the unconventional love story is the untold moments between an engaged heterosexual Scotty (played by Josh McConville of Top End Wedding), and Dexie (Chase), a trans performer with whom he starts an affair ahead of his wedding.

Saucy much?!

Gettin' hot and heavy with the details (just FYI – there are explicit sex scenes and strong language), the story is born from a place of Chase's own truth, and she believes it needs to be told – loud and clear – as it's a truthful representation of the characters' lives.

"In my world people speak and act like this," she says. "I understand that it might be shocking for some, but you can't unlink explicit sexuality from the romantic reality of many trans people's lives. We so often exist in the shadows. I wanted to be brutally honest and make people experience what it's like from the inside."

"I think very few people have any concept of what a romantic relationship looks like between a trans person and those interested in them," she says. "I think the general public still struggles to fully understand the trans experience, but I think they want to."

Starring Queensland Theatre multi-award winners Christen O'Leary (Antigone, Twelfth Night) as Scotty's mum, Deb, plus Meyne Wyatt (City of Gold) as his best mate, Jase, and Contessa Treffone (Lord of the Flies and The Harp in the South), who is making her Queensland Theatre debut as Scotty's sister, Claire, Triple X is a must-see production – a hilarious, honest, and emotionally affecting look at entitlement, hypocrisy, and the realities of modern love.