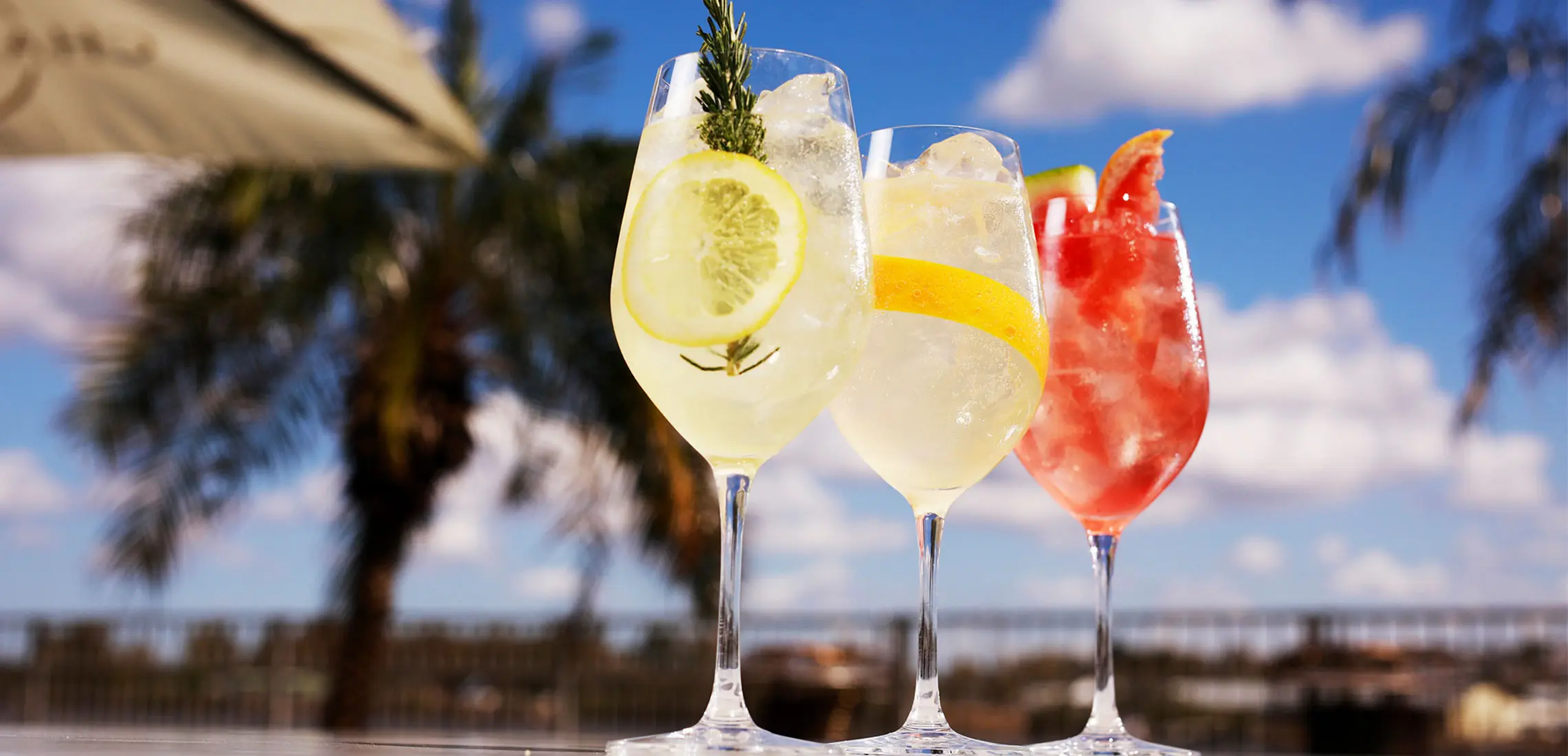 What's On at Portside
Don't miss this season's best offers!
By Astrid Taemets | 21st October 2020

With hibernation season well and truly behind us (cya, winter!) it's time to step outside, enjoy the sunshine, and embrace all the best bits about spring that make it our fave season to experience all the wonders of our beautiful river city.

Whether you're looking for a picturesque place to catch up with mates over nibbles and nosh or treat yourself to some TLC, Portside Wharf has all your bases covered this season with their enticing spring pop-up offers. Go on, read on to get the know at what's happening in one of our most loved Brissy hotspots!

Foodies will struggle to choose from the array of exceptional offers – may we suggest you visit Portside on an empty stomach? Take your pick from Belvedere Bar n Grill, who have added their signature dish of spring – confit duck – to their enviable menu (drool!), @Mr & Mrs Jones for their lemon tart topped with viola flowers (ok, double drool) or the Dendy Cinemas for a choc top ice cream, which has just received a very lah-dee-dah upgrade thanks to their raspberry and white chocolate flavour. Last but certainly not least, Cruisers Alfresco's light, fresh and healthy poke bowls are an obvious choice, and with the addition of homegrown nasturtiums added to the mix, get ready to 'gram the shiz out of your lunch!

Nothing piques our interest more than the words "pop-up bar", and that's just where you'll find us for the next few weeks – sipping wharf-side in the sunshine at Gusto da Gianni's Moretti bar every Friday and Saturday night, and from noon on Sundays. Meet you there!

Who loves a bit of Sake? We do! Sono Japanese not only boasts one of the best views of the river, but hooks you in – line and sinker – with their exquisite cuisine and cocktails. Best of all, the geniuses behind the flavours at Sono have come up with an exciting new drink – the Yuzu garden cocktail – which packs all the zesty botanical flavours synonymous with spring. Say no more!

Byblos Bar is taking spring soirees to new heights thanks in large part to their bespoke spritz menu of cocktails. Be sure to order the Mediterranean Spritz – with ingredients like limoncello, rosemary, watermelon and rose water, you'll be hard pressed not to picture yourself somewhere exotic with each refreshing sip.

Next on the list is the precinct's superfood cafe, Pineapple Express, that's sure to make you feel good from the inside out. Hot on their list this season is their fresh and fruity acai bowls that have developed a bit of a name around town as being the best acai bowls in our humble little BNE. These thick smoothie bowls are loaded with toppings and packed with deliciousness. Grab a takeaway and find a grassy spot to sit and enjoy or dine in – the choice is yours.

Those wanting to indulge in more than just food and drink will find their fix at Tigerlamb hair salon. These legends are pros when it comes to making you feel and look a million bucks, and their luxe hair treatment is the talk of the town. When you're done in the chair, skip on over to Studio Pilates and sign up for their introductory offer. Tip top shape for summer? You betcha!

Shopaholics can make the most of Cassardi Shoe Studio's spring discount and have all the more reason to step into Urbanna for an exciting spring prize.

And while all this buzz is happening across the Portside precinct, don't forget to stop and smell the roses by the floral adorned piano and bloomin' beautiful pop-ups throughout the central plaza. Don't miss out – live music from Portside's resident yellow piano can only be heard at select times on Friday night and Saturday and Sunday.

For more details and information, visit the Portside Wharf site, here.