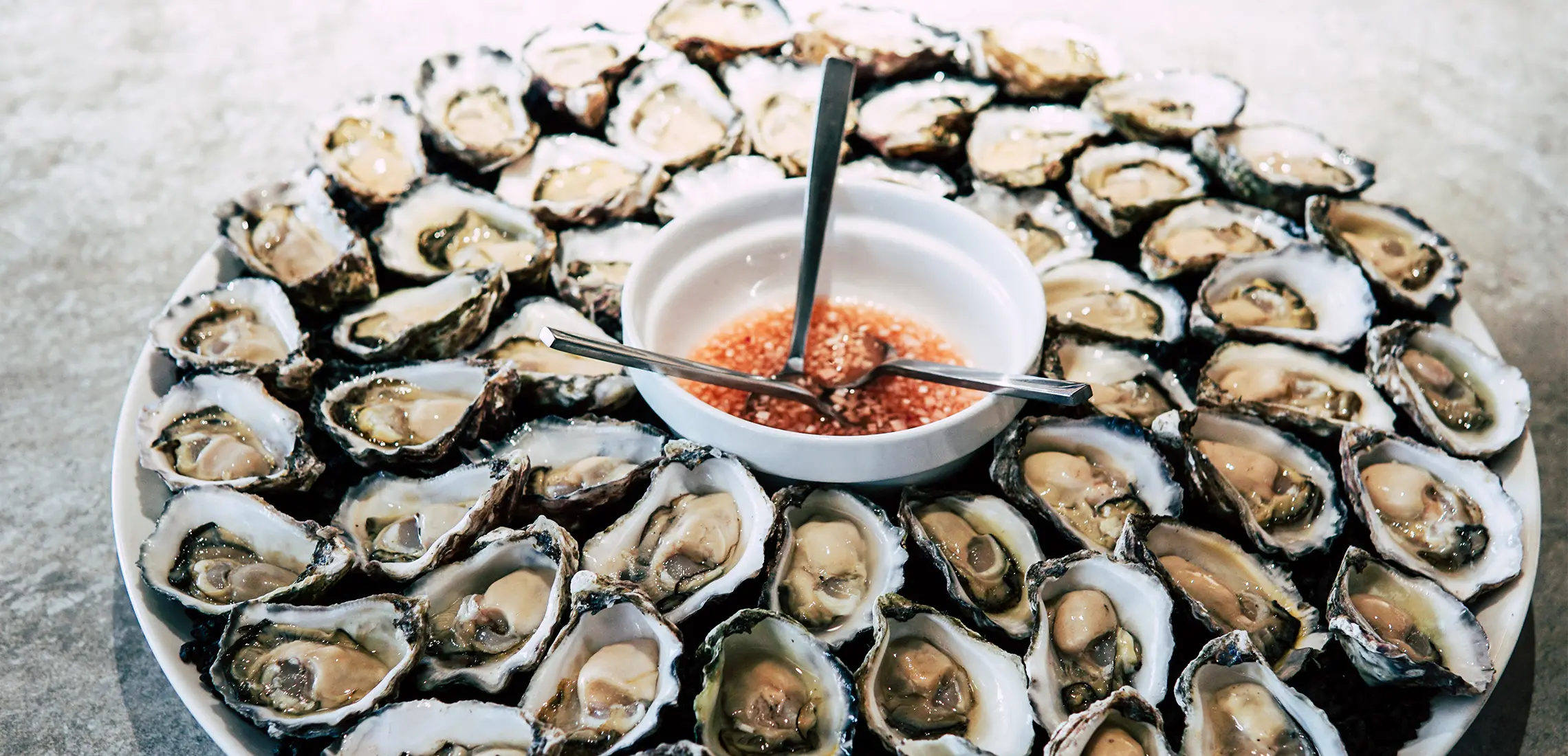 Shuck This Out! BNE's Oyster Frenzy Returns This August
Slurpin' good fun!
By Astrid Taemets | 21st July 2021

Here's a pearl of wisdom – I just learnt that oysters are still alive when you eat them.

But fret not friends, it's actually a *good* thing! It turns out oysters must be alive when we inhale them in order to keep us from getting sick (some aphrodisiac, amirite?!). So next time you're slurping back a dozen of these ocean beauties, just remember that little fun fact.

Now, if you can get past that scintillating piece of info (I'm already over it, plate me up some slimy sea creatures with lemon, pronto!) you may be just as delighted as I to know that One Fish Two Fish are putting on an oyster lover's DREAM feast, coming to you fresh from the sea. #Oystergate (IYKYK), are you ready for this?

Oyster Frenzy is back, baby! In celebration of National Oyster Day on August 5, this four-day extravaganza will see you fill up on a frenzy of six oyster courses including natural with lemon and tabasco, squid ink tempura battered with Asian salad and sriracha aioli, tarragon and garlic butter pangrattato, oak-aged chardonnay mignonette granita, three cheese baked and limoncello, and finger lime caviar.

A seat at this prime event will set you back just $69, which also includes a glass of Prosecco or Stone and Wood Pacific Ale. If this tickles your tongue, don't wait – book your tix here!