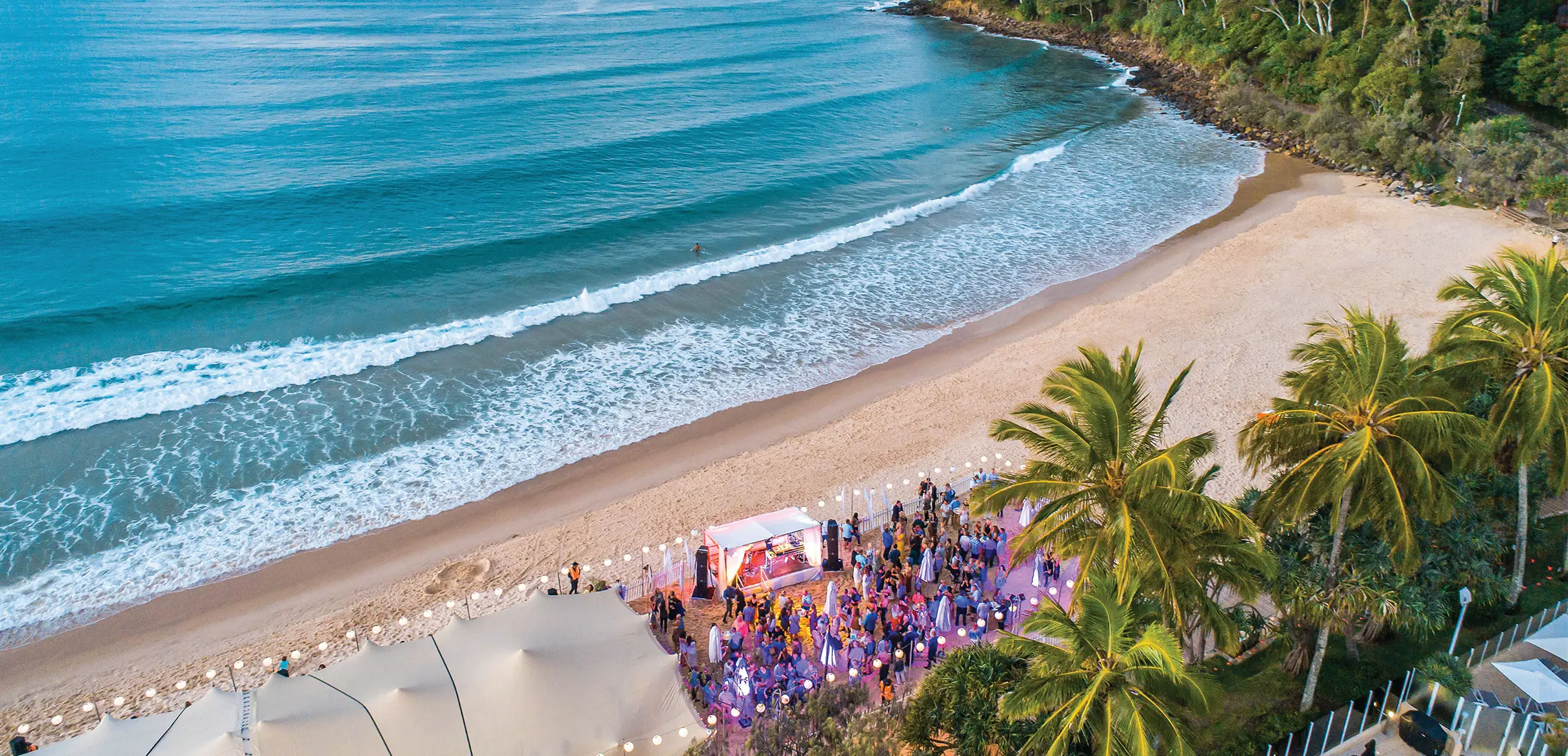 Fancy A Gourmet Getaway? The Noosa Eat & Drink Festival Is Back
Beaches and bites
By Guest Styler | 24th May 2021

Just a quick note: This post is sponsored. To prevent a paywall or annoying pop-up ads, we sometimes need to publish sponsored content but we only promote brands that we think are doing great things and our readers will love!

The Noosa Eat & Drink Festival is back, baby, for you to dig into in 2021!

If you love the wholesome things in life – sunshine, blue skies, beckoning beaches, and delicious seasonal food – this is a mouth-watering weekend with all of the above and more. Imagine four days of lunching, laughs, wining, dining, and delectable eats from some of Australia's most well-known personalities and chefs this June – all with the spritz of salty air surrounding you in beautiful Noosa!

Indulge in bespoke restaurant events, delight in chocolate-themed tastings of stouts, liqueurs, and sweet treats from Noosa Beer and Noosa Chocolate Factory, relax during a long lunch within the region's most popular strip – Hastings Street – hosted by Matt Preston and Kerrie McCallum, bask in bubbles during brunch on the beach under the signature Noosa Main Beach tipis or sit back with a spritz and seafood for a perfect Sunday session. This is just a taste of what's on offer over a delightful long weekend with everything Noosa has to offer.

Your insatiable love affair for fresh produce and delicious wine will be well satisfied with a line-up of some of the country's most notable chefs. From Matt Moran, Colin Fassnidge, Matt Preston, Alastair McLeod, Gary Mehigan, Anna Polyviou, and more, you'll be taken on a wild ride of culinary eats and collaborations you've never seen before. Think flavours of South Asia, royal Thai cuisine, sourdough pizzas, spectacular seafood, daring desserts, local specialties, and the tastes of Europe – sure to suit every taste bud from every corner of the culinary world!

Treat yourself to a truly unforgettable weekend amongst the beautiful backdrop of Noosa's beaches, hinterland, and local lifestyle with a drink in hand and good times guaranteed.

From Thursday 10 – Sunday 13 June, get amongst it with:
Long lunches
Beachfront brunches
Cooking demonstrations
Bespoke restaurant events
Celebrity chefs
Party under the stars
Tickets selling fast! Book here.