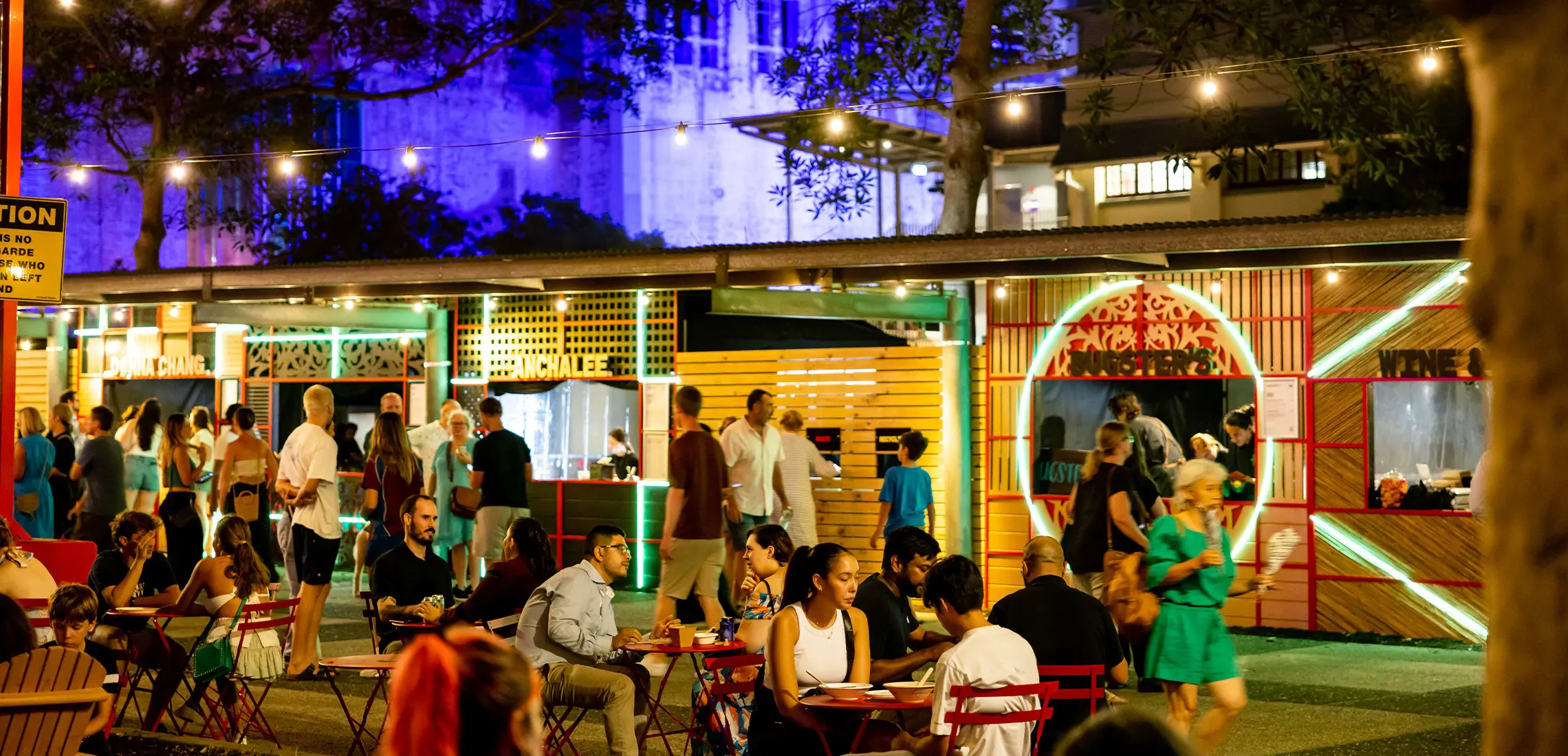 Open Wide, Night Feast Is Back With A Fresh Spring Festival Program
Tastes like spring
By Astrid Taemets | 13th September 2023

Still drooling from Brissy's first Night Feast? Well, grab a napkin, because it's making a grand return this October with plenty more to add to your plate – with a twist. 

From 4 – 29 October, bite into the best of delicious dishes, exciting entertainment, and immersive art installations at this bustling foodie mecca along the river at Brisbane Powerhouse.

This spring edition will see the return of former crowd faves including e'cco bistro, Donna Chang, Gerard's Bistro, and Dalton Catering for those feeling a lil' peckish, alongside fresh faces like ESSA, NOTA, Southside, Bar Alto, The Green, MAYA Mexican, and more, so consider this a cautionary tale against tight pants.

Of course all that festival-ing will work up a thirst, and this season's Night Feast offers sips with a side of theatrical drama. Bowen Hills-based gin distillery, Nosferatu Distillery, will match your meal with a horror-noir and folklore-inspired cocktail to keep you guessing, while LouisB's pre-feast limoncello aperitif will prepare your palate for what's to come with a glass of fresh lemons, limes, Bundaberg sugar, and seasonal ingredients made into a smooth and rich golden-hued quencher. 

Complementing the mouth-watering culinary and down-the-hatch lineup, you'll witness immersive otherworldly performances, live DJ sets, art exhibits, and plenty more at this outdoor market that's equally as satisfying for your hunger pangs as your senses. 

To see the full festival program, bite into all the event info here. 

What: Night Feast Where: Brisbane Powerhouse When: 4-29 October, Wednesday to Friday 4.30pm – 9pm, and Saturday to Sunday 3pm – 9pm.