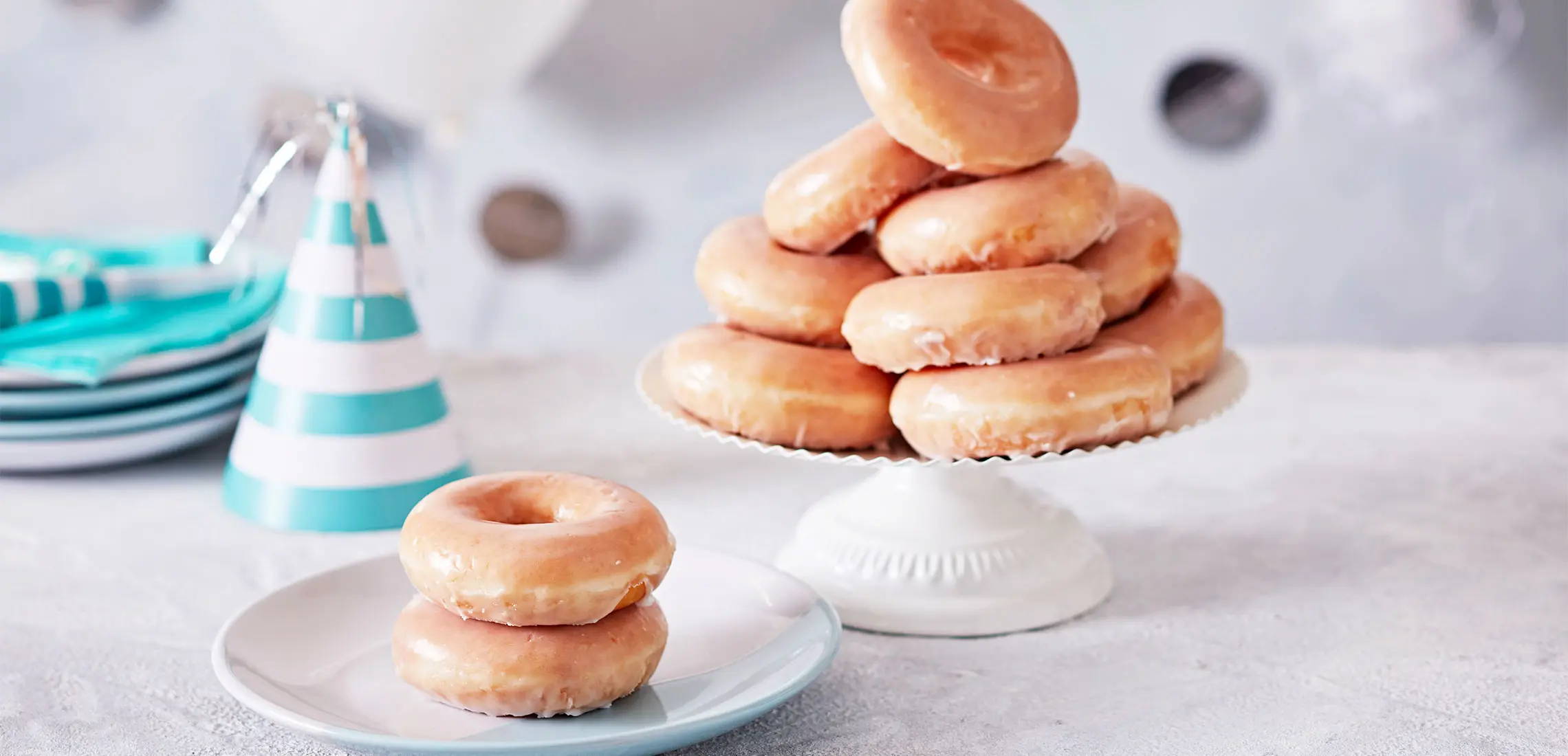 Krispy Kreme Are Giving Away Free Doughnuts For Iso Birthdays
Let them eat doughnuts
By Dinushka Gunasekara | 13th July 2020

If lockdown had your hip hip hooray turned into a no, not today, then the glazed gods are coming to the rescue and making your 2020 a whole lot sweeter. For Krispy Kreme's 83rd birthday on Monday July 13 (hey, that's today!), they're treating you to the celebration you deserve with a free Original GlazedTM dozen!

With over 350,000 doughnuts ready to go, if your birthday fell between 13 March – 13 July 2020, all you have to do is pop into any Krispy Kreme Australia store with photo I.D. (and good hygiene) to receive your present. That's right – you're literally being rewarded for existing. It's Krispy Kreme's biggest doughnut giveaway to-date and it also means there's no need to wait a whole year for a birthday redo. But, with the offer available for one day only and while stocks last, you better get rolling.

The doughnut dudes also recognise 2020 has been sucky for everyone, so to keep the party going, Krispy Kreme is introducing a 'buy one dozen, get a dozen free' offer on Original GlazedTM doughnuts from July 15 – July 19 2020. The delicious deal will be available through online delivery and in-store so everyone has the chance to unbox some sweetness.