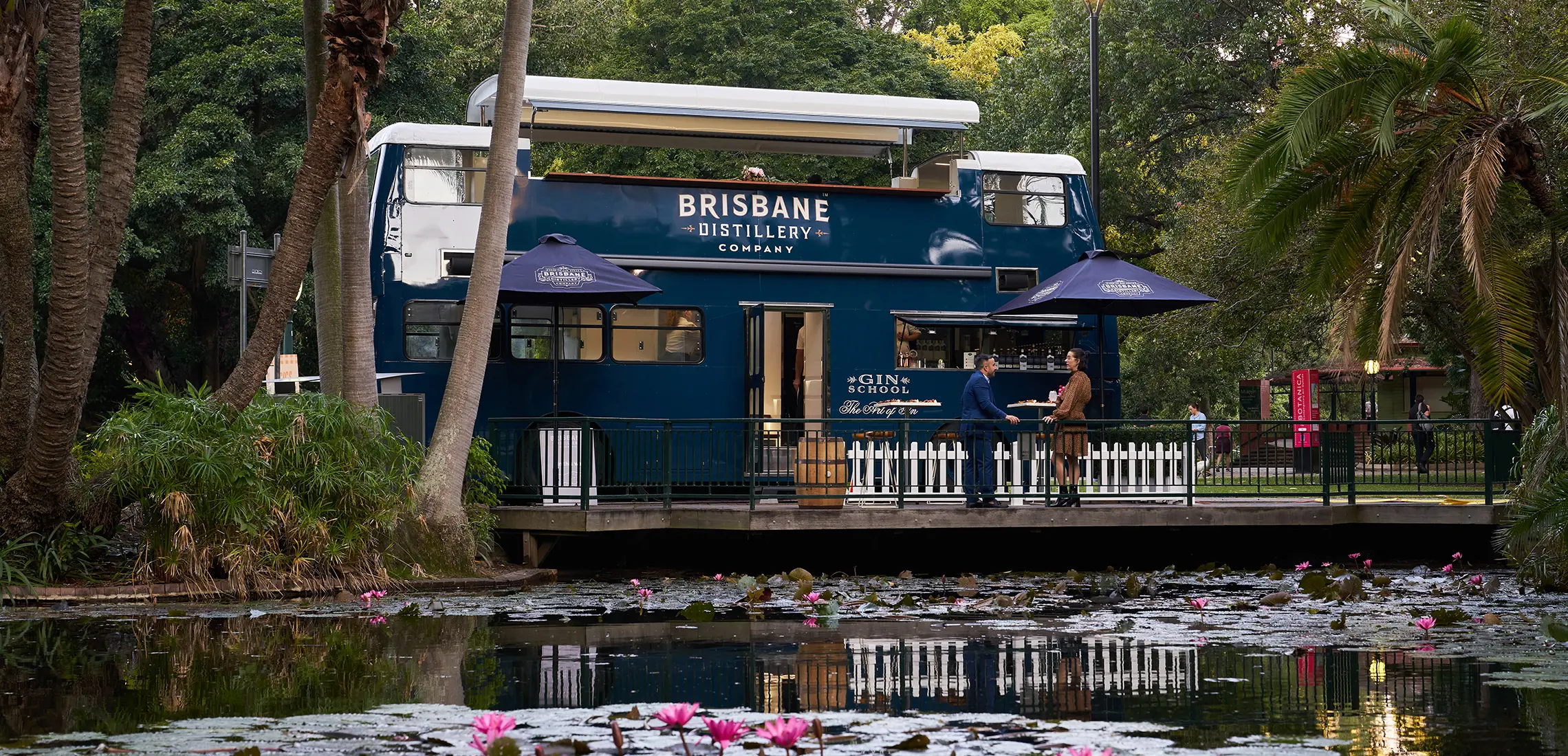 Say Hello To The Double-Decker Gin Bus That's Cruising Around BNE
Keeping our spirits high!
By Astrid Taemets | 19th May 2021

Next stop, cocktail central! Brisbane Distillery's True Spirit Bus has pulled up in the City Botanic Gardens, and it couldn't have come a moment too soon. This voluptuous vehicle is serving up all things G&T, with cocktail flights that will rock your world.

The bus itself has a stunning vintage appeal complete with luxury leather booths and an open roof across the top deck. But don't be deceived by the lavish look, this experience is a huge bargain. Book in for half an hour, and grab a flight of three, hand-crafted cocktails for $24.99! Bottoms up!

https://www.instagram.com/p/CO3_1RJgY0z/

Quench your thirst and find the True Spirit Bus every Sunday at the Riverside Markets, where you can hop on board for a quick free sample of Brisbane Distillery's prized creations. Take your pick from the Game of Eucalyptus Gin, Queensland Dry Gin and Brown Snake Rhum. These dreamy tastings are on the bottom level which is also home to the True Spirit Bar. So, if you're looking for a way to stir up a weekend of fun, save a seat for you and your gin-loving pals here.

https://www.instagram.com/p/CNpDSLCgq1a/

If a quick trip to the gin bus just isn't enough for you, this mobile bar can also be booked for any occasion you have coming up! I mean, what occasion isn't made better with a G&T (or a few) in hand? The True Spirit Bus is bringing a whole new meaning to double-parked!