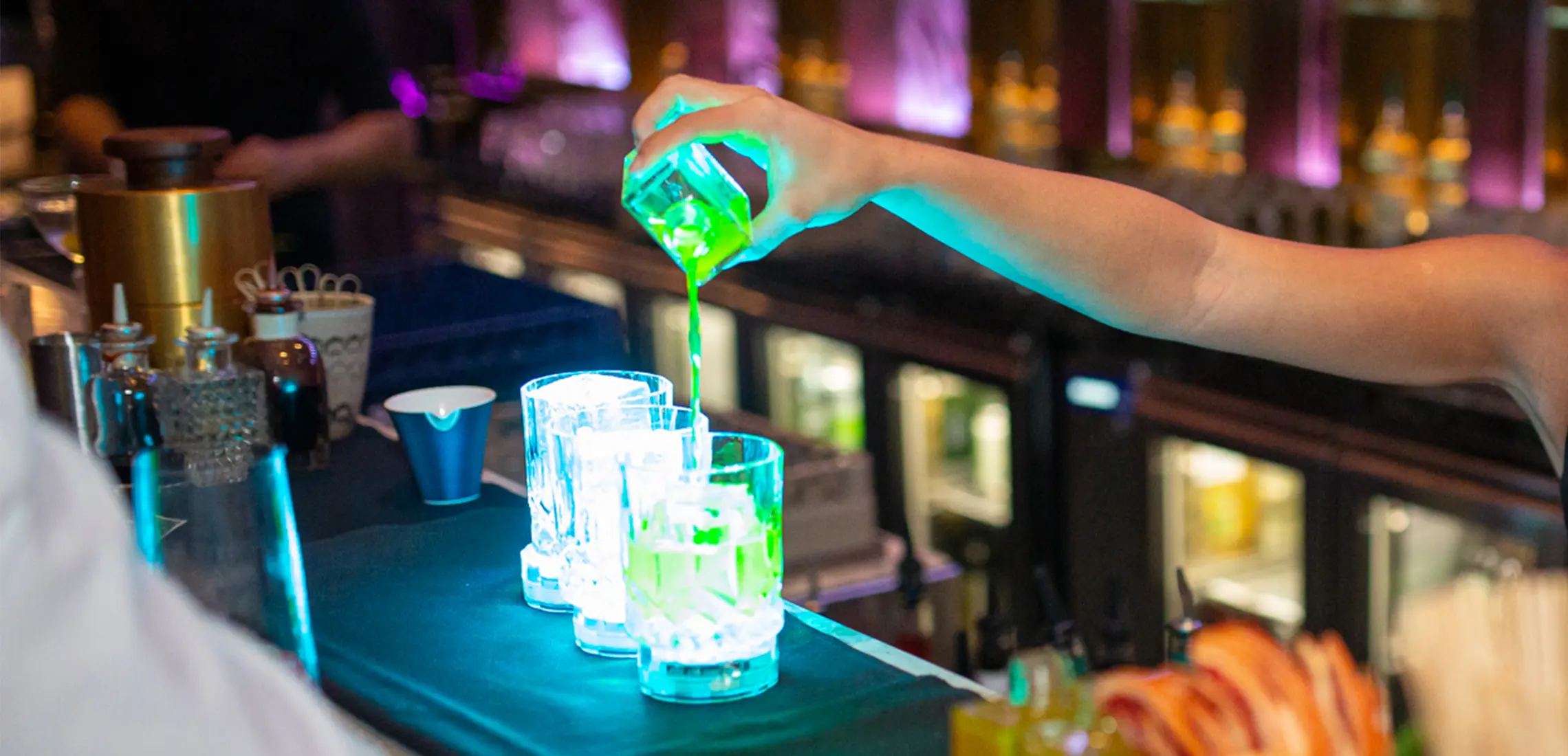 Gin Lovers! We Found The Cocktail Menu Of Your Dreams
Ima-gin that!
By Dinushka Gunasekara | 27th July 2022

Are you a fan of botanicals but tonic just isn't cutting it for you anymore? Well then it sounds like it's time to mix up your gin! 

Don't fret, gin lovers, we've found the perfect way to quench your thirst thanks to Fords Gin and W Brisbane's latest resident, who's all about a cosmic-inspired cocktail experience. In collaboration with the world's third best bar in Barcelona, Bar Paradiso is bringing the critically acclaimed Universo menu to Brisbane City, taking over the usual suspects at Living Room Bar to serve up exclusive sips from master mixologists. 

Of course, a cocktail is only as good as its ingredients, which is why the out-of-this-world offering is using one of the finest spirits to create each masterpiece in a glass. Fords Gin is the classic London Dry gin that was developed in collaboration with some of the world's best known bartenders. Using handpicked botanicals from around the world to complement and bring the carefully crafted flavours together, Fords Gin has created a perfectly balanced concoction that meets the demands of movers and shakers around the globe. 

But hey, you don't need to take our word for it! Head to the Living Room Bar and enjoy the taste of gin's best within a unique tipple that's been made to dazzle in both taste and appearance. Fancy an electric night out? The Kriptonita is the drink for you, with Fords Gin, chocolate bitters, lemongrass, sichuan pepper, grapefruit, and a magic touch of riboflavin which makes it literally glow in the dark. Or, sip the ocean filled to the brim, with Paradiso's take on a martini, featuring Fords Gin, dry vermouth, seaweed, and oyster leaves. It's truly like nothing you've ever had before! 

Plus, the man behind Ford's Gin himself, Simon Ford, will be visiting Down Under in September, hosting a number of tastings and masterclasses including in Brissy. You can find more info here. 

Bar Paradiso will only be at W Brisbane for a limited time. For more info about the extraordinary experience, head here or book a table here.