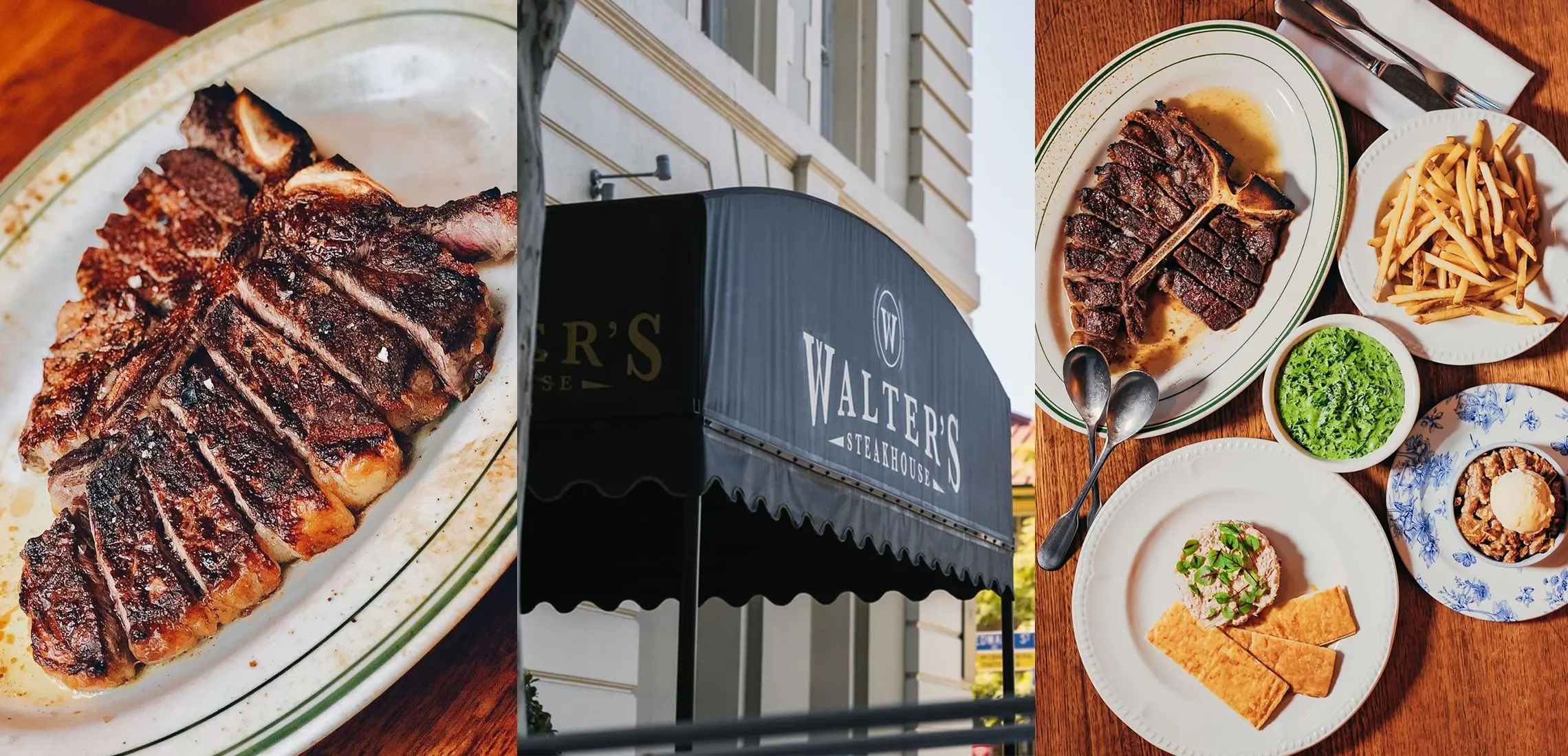 Spoil Dad This Father's Day With A Boujee Lunch At Walter's Steakhouse
Favourite child status, guaranteed
By Astrid Taemets | 1st September 2021

We all know that a way to a man's heart is through his stomach, so instead of buying your pops another pair of novelty socks, give him the gift of a memorable meal.

https://www.instagram.com/p/CSqtJZbtOJB/

This Sunday 5 September, Walter's Steakhouse wants to spoil your big man rotten, with a three-course Father's Day lunch special. Lucky man!

For $100 per person, book your seat at Brisbane's best steakhouse, and watch your dad's eyes light up as he's treated to five mouth-watering dishes, including potato and cheese filled pan-fried dumplings cooked in brown butter and caramelised onion, a prawn cocktail, and dry aged beef tartare, as well as a whopper main of speciality dry aged porterhouse steak (with fries, ofc), and his choice of New York cheesecake or dark chocolate brownie – that is, if there's any room left to fit it in!

Plus, if you really want to up the ante, for an additional $100pp, you can partake in a premium wine flight experience, which includes four glasses of exquisite grape juice.

Bookings start from 11.30am and are filling up fast! So don't miss out on your chance to show your dad just how special he is to you. Book your seats here!