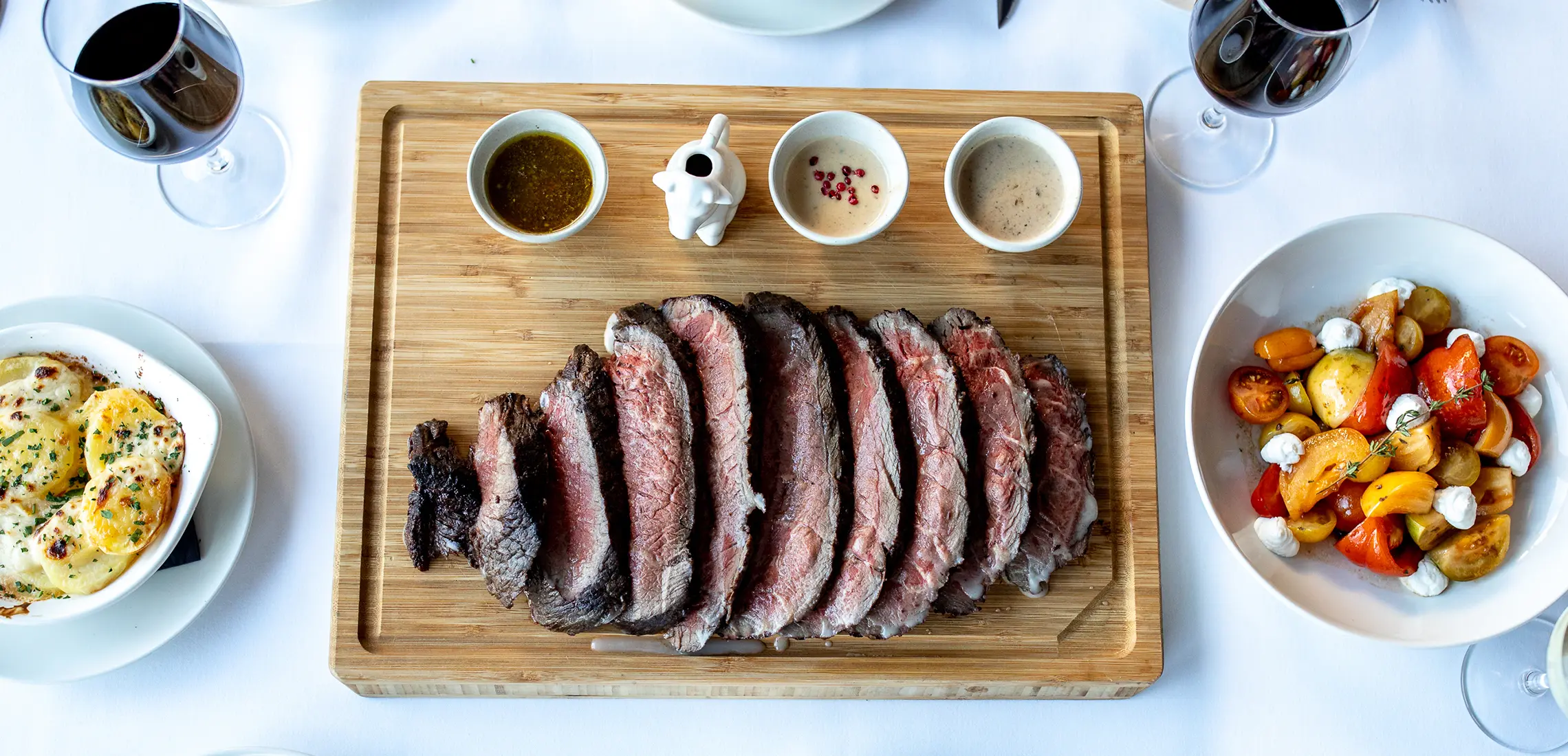 Get Whisked Away at Fatcow Steak & Lobster's Exclusive Event!
Hump day just got a little more exciting!
By Astrid Taemets | 3rd September 2021

Ready to embark on a journey for your senses? On Wednesday 8 September, Fatcow Steak & Lobster are hosting an exclusive event alongside the likes of BenRiach, GlenDronach, Jack Daniels, and Woodford Reserve, set to tantalise your tastebuds and whisk you far, far away.

https://www.instagram.com/p/CSs5TujH5VJ/

For $199 per person, work your way through five delectable courses paired with  expertly chosen whiskeys that complement the fine flavours of each meal. We're talking steak tartare with BenRiach's bittersweet Curiositas, seared wagyu steak with the sweet and nutty flavours of GlenDronach 12, and steak and lobster with Jack Daniel's ever-so-suave Gentleman Jack. Dessert even offers the sweet and indulgent sensations of Woodford Double Oaked, combined with a surprise secret dessert!

Drooling for more? Fatcow is also gifting every guest with a bottle of BenRiach's 10-year-old Single Malt to take home, so that you can keep the good times rolling all week long!

Secure your table here.