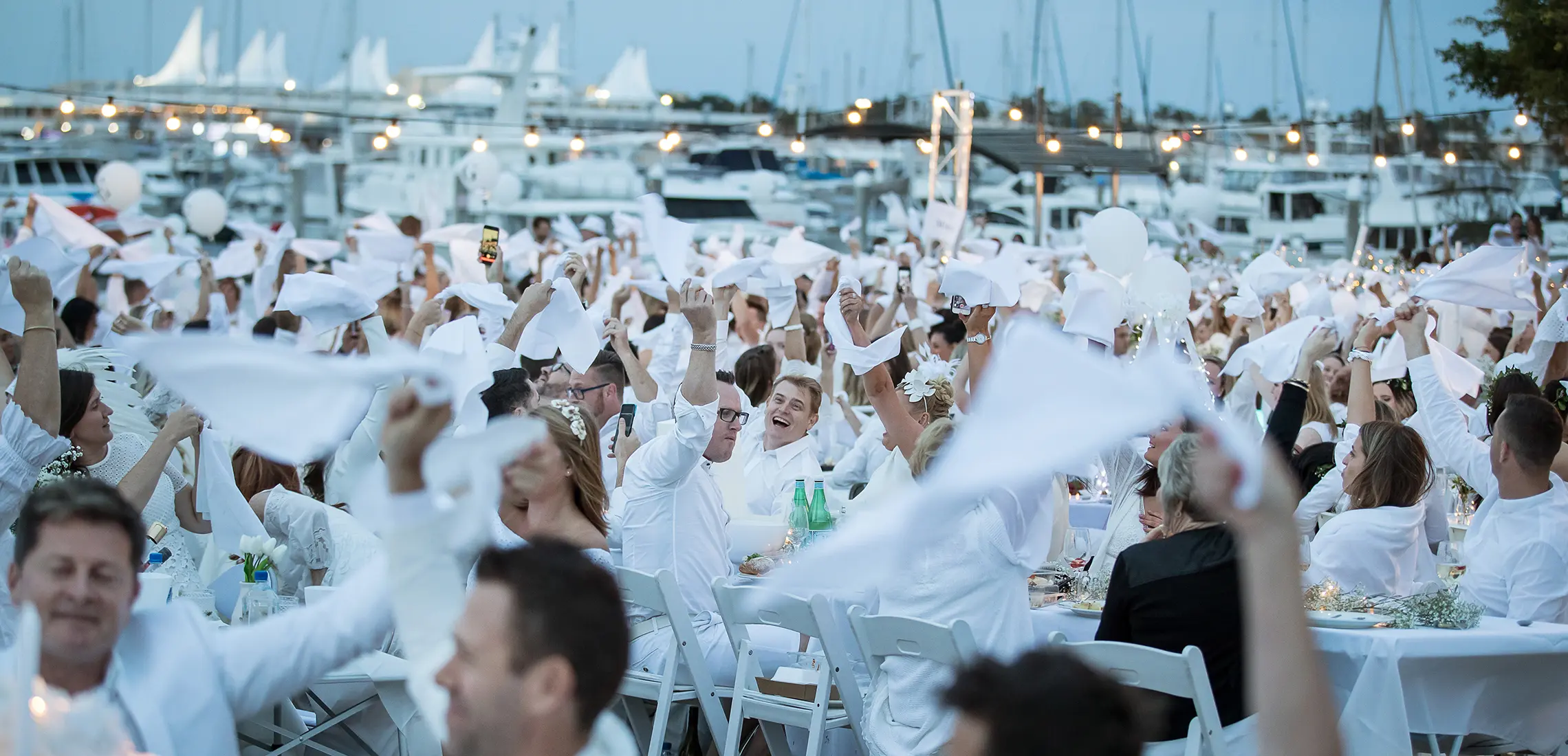 Dry Clean Your Whites, Dîner En Blanc Is Returning
Consider this your official invite to this top-secret event
By Astrid Taemets | 1st July 2021

Bonjour, Mademoiselles. Have you heard the news?

The world-famous white picnic, Dîner En Blanc, is making its comeback next year in March. Très bien!

After a hiatus in 2020 thanks to a certain global pandemic, and a post-poned event date in 2021, the top-secret event is booked in to make a highly anticipated return for its third edition on the Gold Coast, and we couldn't be more excited. Who needs a trip to France, anyway?

The truly trés chic alfresco affair, which began in Paris in 1988 with François Pasquier, will see over one thousand people come together in their most pristine whites to share a glamorous picnic at a swanky hush-hush location. Oh, sacré bleu!

If you haven't been to one of these truly magical events before, you are in for a treat. But with the event gaining traction over the years as an exclusive global phenomenon, we have some solid advice for you: register your interest ASAP. Tickets for this baby will go fast, real fast.

Invitations to purchase your tickets will be sent out the day before each phase of the ticket release opens, so keep an eye on those inboxes! The first release is set for 13 July at 6.30am (rise and shine!), with phase two rolling out the following Tuesday 20 July, same time, and phrase three on 27 July, again at 6.30am. Set your alarms, wannabe Parisians!

Just when you thought all your Emily in Paris hopes and dreams would be quashed for another year, along comes your knight in (white) shining armour to save the day! BYO beret, beautiful people, we'll save you a seat!

Register your interest for Dîner En Blanc here.