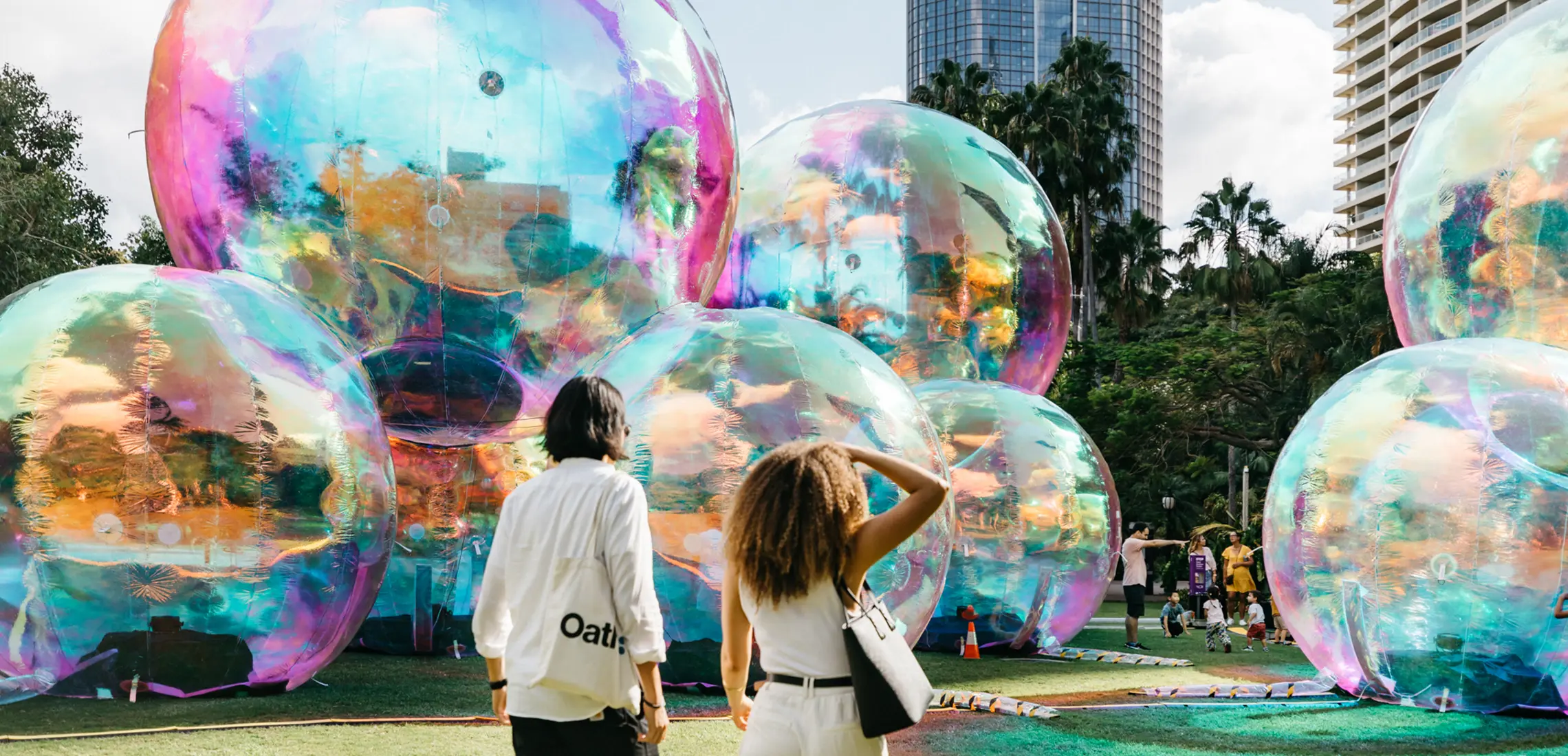 Chuck On A Lab Coat, Curiocity Is Back To Blow Your Mind
Curiouser and curiouser!
By Kate von Euw | 12th March 2021

It's fair to say Brisbane is notorious for its celebratory, get-amongst-it events, and Curiocity is bound to be no exception. This 17-day celebration of science, art, and tech presents an immersive program of curious events and interactive installations, curated by local and national creative innovators. We've got the inside scoop on Curiocity's blockbuster line-up and it's time to dish the deets. Lace up those walking shoes and let's hit the city!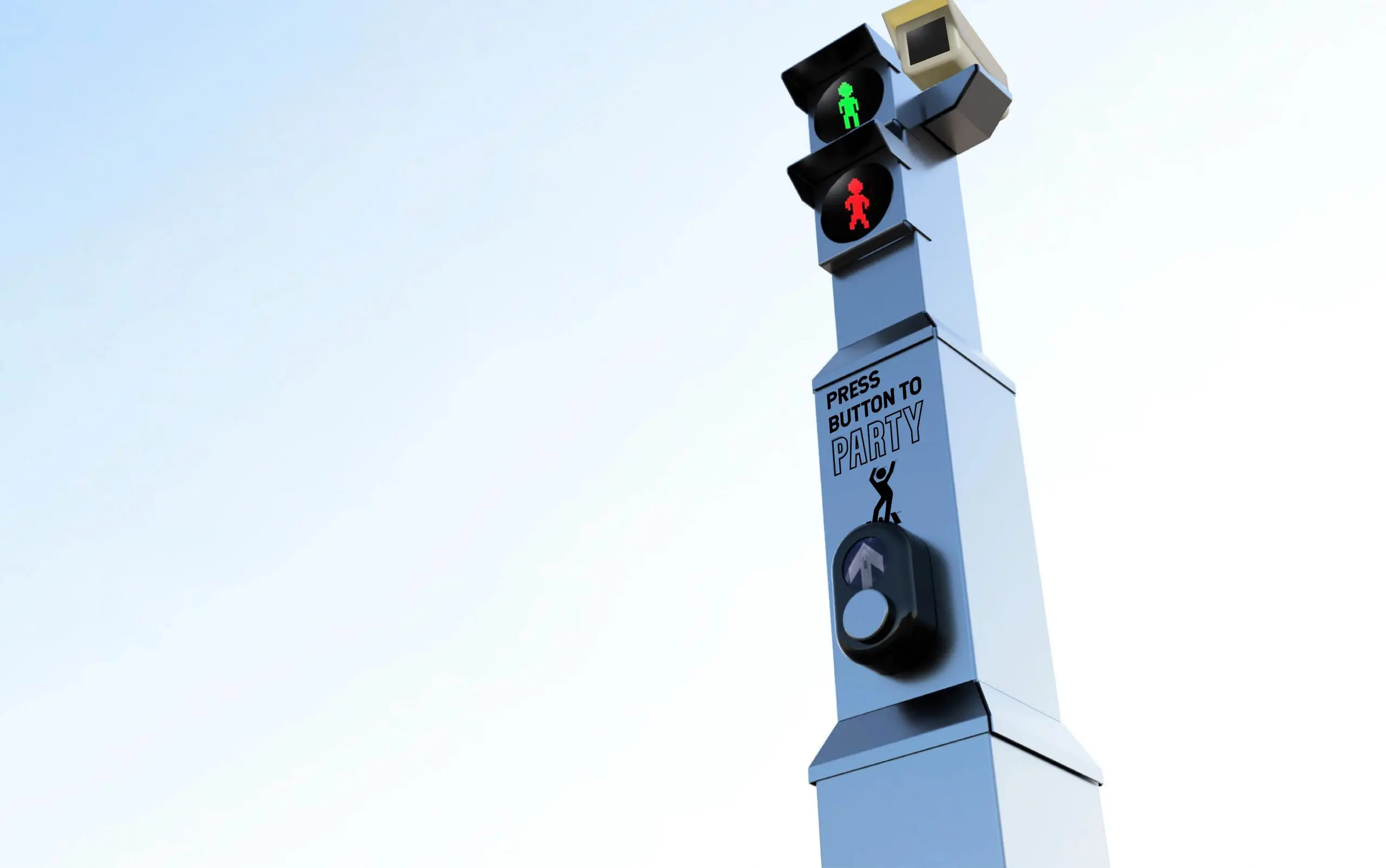 What happens when an engineer and a guitarist walk into a bar? Making its Brisbane debut from 13 to 27 March is the inaugural Curious Conversations, a FREE ticketed thought-provoking series hosted by Master of Curious Conversations, Benjamin Law. Accompany Ben and First Nations storyteller, Brett Leavy in a Virtual Time Machine and explore the secrets of a hyperconnected underworld with a trio of artists and naturalists. Reduce, reuse and recycle with architect and designer, Guillaume Crédoz, witness the pairing of musicians and engineers, or discover the science of theatre with the Dead Puppet Society. View all session times and available bookings here. Put on your thinking cap, it's time to get curious!
Calling all art and live music fanatics! Up Late is returning to GOMA on 19 and 20  March as part of Curiocity and we've got serious FOMO. Enjoy exclusive after-hours access to GOMA's leading exhibition, The Motorcycle from 6pm to 10.30pm and get your groove on with a full-throttle line-up of live music, featuring The Hi-Boys, WAAX, Sweaty Baby, Tex Perkins, Paolo, and more! Joined by Newstead Brewing Co. pop-up bars and dining at GOMA Bistro, Bodhi Tree, Foyer, and River Room – it's the ultimate Brissy night out! Tickets start at $22 with two-night passes also available. Book online here and avoid disappointment! Our dress code tips? Go bold with bright prints and boots or keep it classy in denim, paired with a leather jacket, and polish it off with a red lip.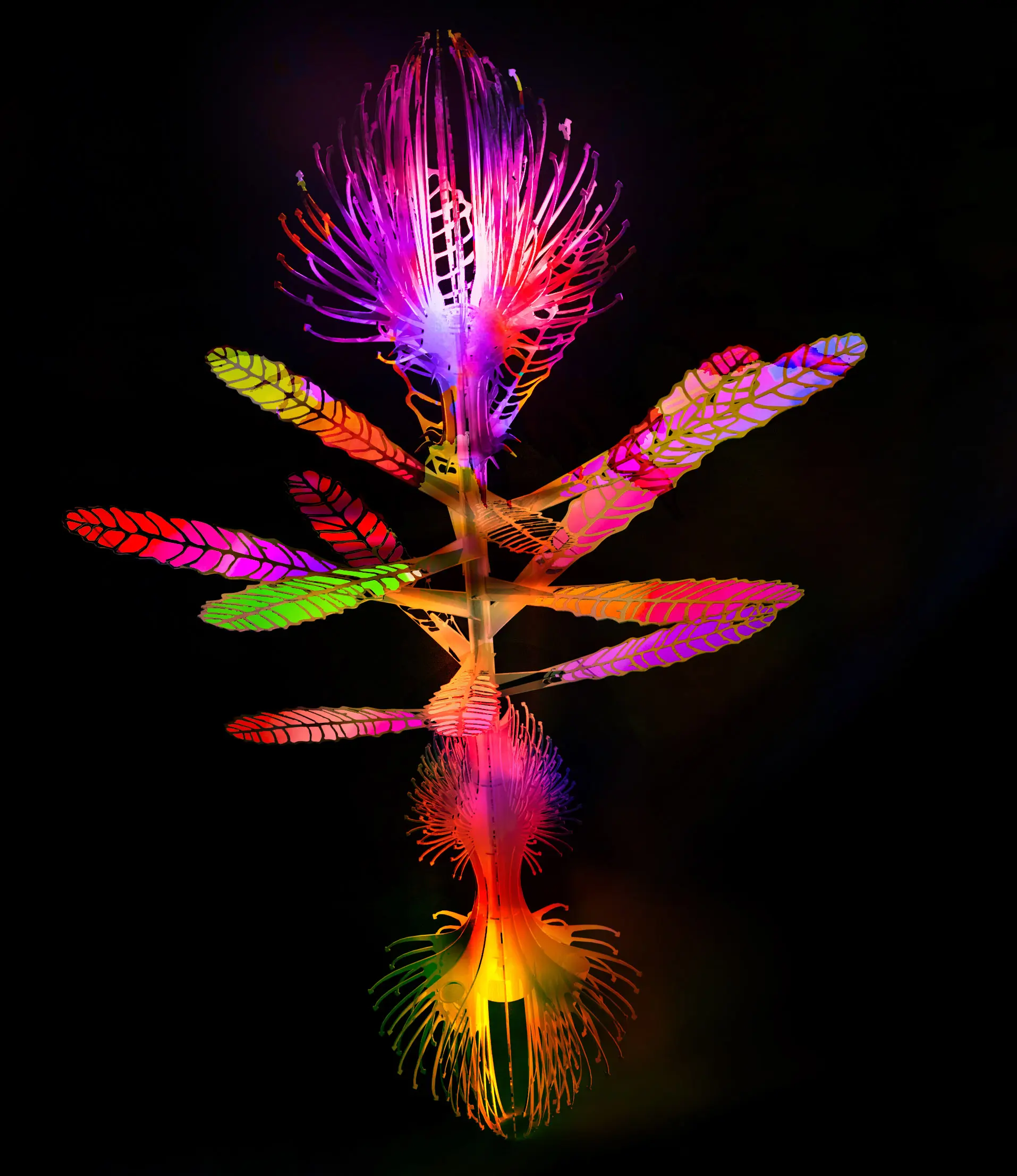 Running from 24 to 28 of March, the World Science Festival Brisbane program is taking science out of the labs and onto the streets of Brisbane, with over 120 engaging and family-friendly events for all ages. Yep, there's something for all curious minds! In addition, the festival will showcase the Curiosity installations crafted by each of the six entrants of the Queensland Schools Challenge. Experience the mysteries of sundown with the Queensland Museum's After Dark exhibit, tune into QPAC's Science vs Politics discussion, or take part in one of the many science workshops on offer. If you're eager to get involved but aren't a fan of the city commute, fear not! Livestreaming options are available online for most sessions, so be sure to book online here and secure your spot!
Take a walk on the wild side! The 6.5km circuit connecting the City Botanic Gardens, South Bank, Cultural Precinct, and Brisbane CBD will play host to over 60 never-before-seen Curiocities, with each installation incorporating a combination of STEAM (Science, Technology, Engineering, Arts and Math) disciplines. Touch, tap, spin, and play with each pop-up, or use your smartphone to interact using the latest AR and digital tech (talk about future thinking). Engagement times include 8am to 8pm from 12 to 28 March. "These incredible Curiocities represent a unique opportunity for visitors to tap into the creativity and imaginations of world-renowned placemakers, right here in Brisbane," says Curiocity Brisbane Exeuctive Producer, Theresa Famularo. Brisbane Lord Mayor, Adrain Schrinner, also suggests keeping an eye out for the installation present on board one of Brisbane's iconic CityCats! An interactive map detailing the location of each mesmerising Curiocity can be found here.