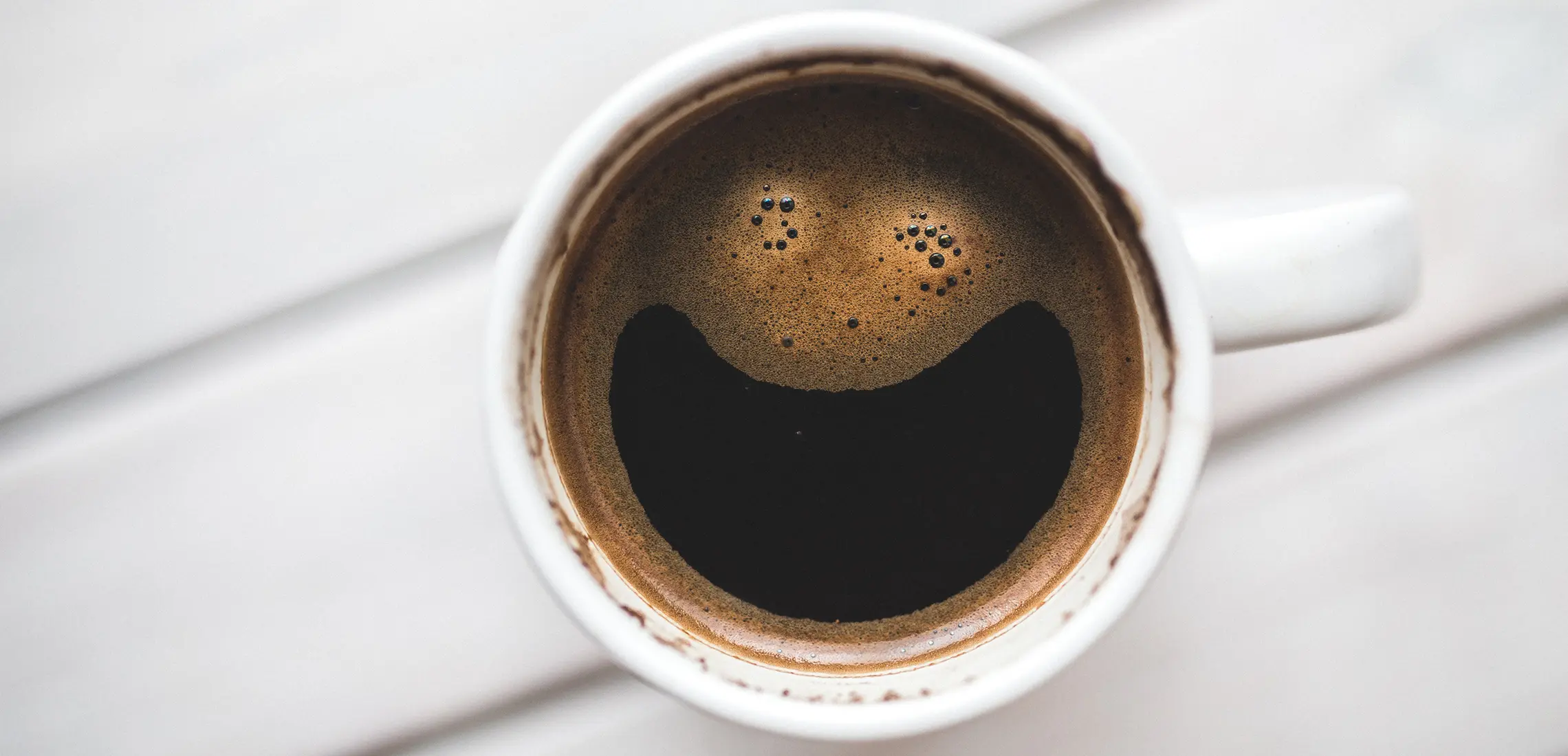 Bring On The LOLs: BNE's Side-Splitting Coffee And Comedy Returns
What a knee slapper!
By Astrid Taemets | 12th July 2021

A long black, with a side order of laughs, please!

That's what you can expect over three days next week, when Coffee and Comedy returns to Brisbane City.

From 20-23 July, get set to chuckle your way through your morning cuppa, with live stand-up comedy sessions happening across select city coffee spots. Oh, and did we mention your caffeine hit is free? Well, at least for the first 100 coffee-guzzlers.

That's right, folks, Brissy's top CBD cafes will be brewing up the ultimate morning happy hour twice a day at 10am and 1pm as part of the Brisbane Comedy Festival.

Warm up your day and beat the grind on 20 July at 10am with laughs from Brisburned at Bellezza Espresso Bar, then head on over to The Maillard Project on your lunch break for a serious wheeze-fest with Shad Wicka at 1pm.

On hump day, you'll find the morning LOLs at Botero House, where The Naked Magicians will tickle your sides, while This Is Your Trial will keep you laughing well into the afternoon at Coffee Iconic.

Get a final ab workout for the week on Thursday with Brisburned taking to the stage mid-morning at Aquila Brisbane, and don't forget the final act of the show – Impromafia's skit at Strauss kicks off at 1pm.

Don't miss out on all the fun and find all the info you need here. Giggles ahead!