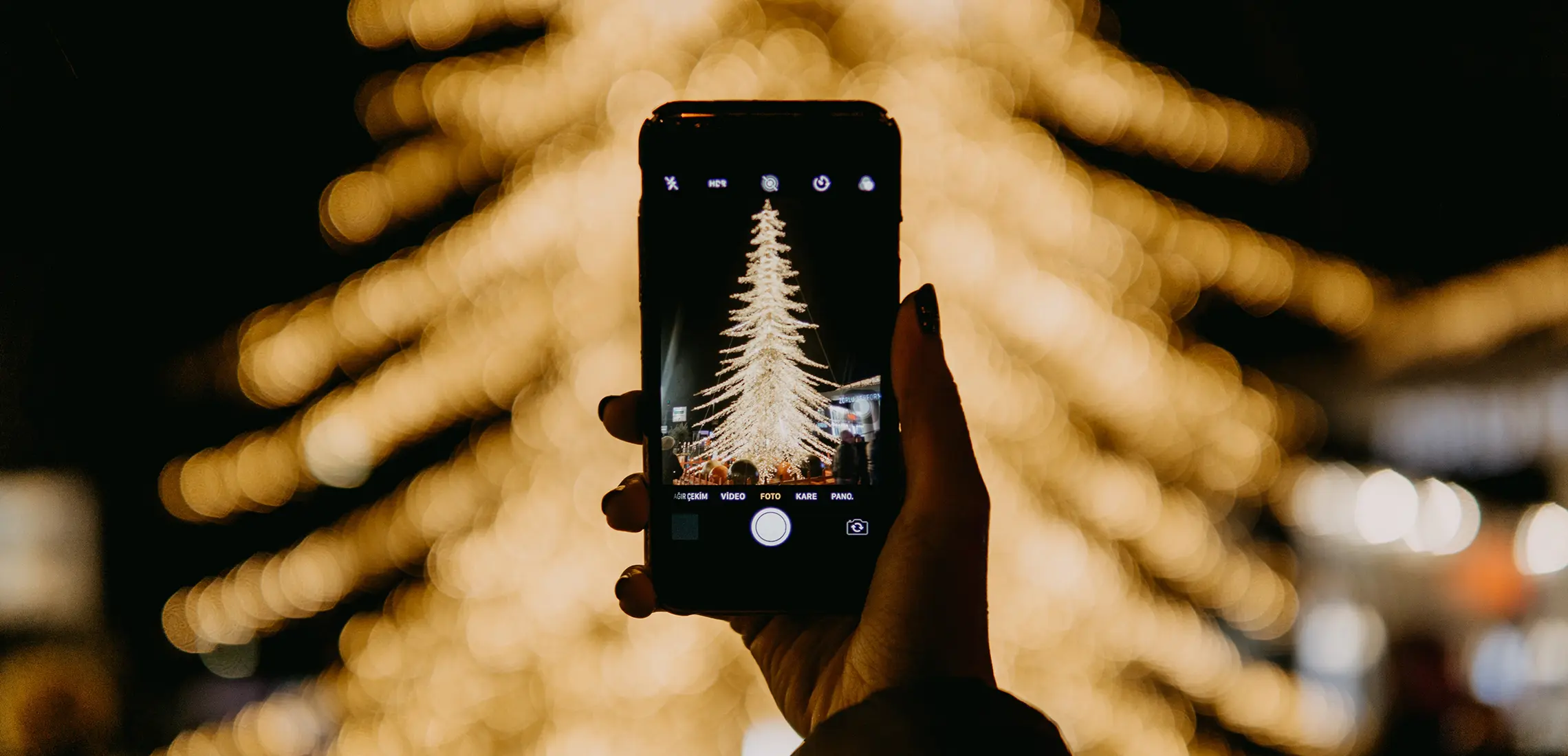 Ho Ho Ho! The Ultimate Guide To Brisbane's Christmas In July Events
Mid-year cheer, comin' atchya!
By Shona Scalia | 23rd June 2021

If you have ever found yourself getting major FOMO from the wintery wonderland that we see in so many of our favourite Christmas movies, you're not alone. With us Aussies celebrating Christmas in our flowy summer dresses and the aircon blasting, the magical Christmas feeling just doesn't feel the same.

Instead of being huddled by the fire, drinking hot chocolate and watching the snow fall outside, most of us are headed to the beach in our thongs, or gathered around the BBQ.

While no one seems to know for sure where the concept of Christmas in July comes from, we are here for it! Not only is it an excuse to double up on the holiday cheer, but it also a great time to host a roast meal and make mulled wine with our family and friends, all while finally rocking that ugly Christmas sweater.

Live out your winter wonderland fantasies with some of Brissy's best Christmas in July events.

Throw on your cosiest sweaters and gather all ye faithful because Goodwill Project's Christmas markets are back this July, running every weekend! Featuring festive tunes, winter treats and gourmet eats, there will be a number of markets at Surfers Paradise, Redcliffe, Nundah, Kuraby, Carseldine and Milton.

Have you always dreamt of a white Christmas? Brisbane's very own Winter Village is here to make your dreams a reality. Running until 29 August, this magical winter wonderland is a must visit destination for the whole family. Situated at Northshore Riverfront you can enjoy ice-skating, snow showers, a pop-up bar for Mum and Dad, and the magical igloo village.

There's something about the Christmas spirit that makes us feel jolly and bright. It really is the most wonderful time of the year, so why not celebrate it early by having a boogie to some live music under the stars with your friends and family? Bust out those dorky dad moves, grab your Santa hat, and head to St Paul's Church Hall on 10 July from 6pm-9pm for some jolly food, drinks, and vibes.

If you think of Christmas movies, and Love Actually doesn't spring to mind, you're not doing the holiday right (sorry, we don't make the rules!). Everyone's favorite holiday flick is back to New Farm Cinemas for a one time only viewing on 23 July. Between its all-star cast, perfect soundtrack, and the array of storylines (we'll never forgive you, Alan Rickman) this one is perfect for date night. And if the movie isn't enough to entice you, the $25 ticket includes a mulled wine and minced pie to enjoy during the film. Merry Xmas, indeed!

If you think Christmas tunes should be sung year-round and not just in the month of December, this one is for you. The Queensland Pops Orchestra is bringing the festive spirit to QPAC with their Christmas in July concert on 24 July. For one night only, get ready to listen your fave Chrissy songs sung by some of Brissy's most talented vocalists (I mean, who doesn't want to hear All I want For Christmas Is You all year round?!).

Who doesn't love a themed trivia night? Round up your smarty-pants friends and family members to make a team of eight for a fun and festive Christmas in July themed trivia night, where epic prizes and guest performances are just some of the extras stuffed into your stocking. Start researching (binge watching) your fave Christmas movies now, little elves! The fun kicks off at 7pm. BYO Christmas cheer.

Five Breweries, five beers, five kilometres. Grab your gym buddies, baubles, tinsel, and fairy lights for this unique Christmas in July experience. Run along to the sound of Santa Baby and All I Want For Christmas Is You as your running leaders guide you around Brisbane's best breweries. For $55 per person, the ticket includes one beer in each brewery, a Beer Run bib number, and bottle opener medal when you finish.

What is Christmas without a delicious feast? Save yourself the hassle and stress over burning the roast chook, and indulge in a festive high tea with the fam at the historic Ormiston House. It's a great time to relax, take in the magnificent views, and enjoy a complimentary glass of sparkling wine upon arrival. For just $45 per person, this high tea will have you hoping to be wined and dined every Christmas.

When we think of a white Christmas, we often envisage snow gently falling and families and couples strolling through magically lit markets. Although it may not be snowing in Brisbane, the Milton Markets are here to deliver, with insta-worthy Christmas decorations and festoon lighting, live music with your fave festive tunes, gourmet street eats, handmade crafts and their famous pop-up Brewdolph bar. Inspired by Europe's famed Christmas markets and for just $2 per person, it's a perfect event for the whole family.