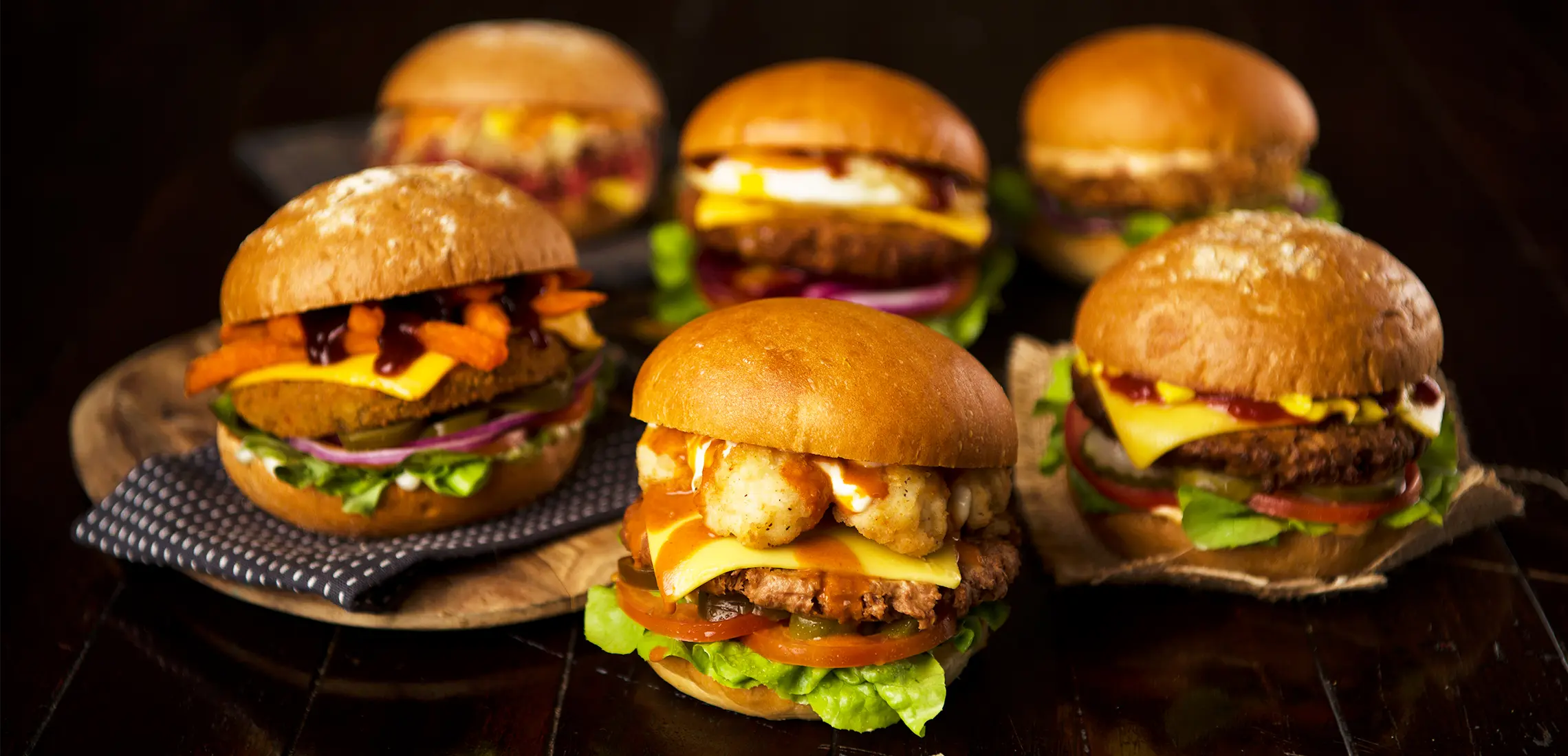 Try Before You Buy With A Free Plant-Based Burger This Weekend
Weird flex, but okay!
By Rosie Dann | 2nd March 2021

Calling all Brisbane burger buffs! On Saturday 6 March, flex your way to a free burger in celebration of Burger Urge's new plant-based Flex menu! Meat-free and cost free? It's a win-win!

From 12pm, Burger Urge will be treating us to a taste test and dishing out free snack-sized 'carnivore converter' burgers at both their Windsor and Kelvin Grove locations.

This moo-friendly twist on ye olde classic cheeseburger combines a plant-based smashed patty, vegan cheese, lettuce, tomato, pickles, vegan special sauce, ketchup, and mustard into one delicious stack of plant-based goodness!

Can't make it on Saturday? Don't stress! The mouth-watering new range is now available for purchase at all Burger Urge restaurants state-wide. The menu is all about promoting a 'flexitarian' approach to food, offering tasty eats that are good for customers, good for tastebuds, and good for the planet.

Plus, it means burger lovers can actively reduce their meat intake without sacrificing taste, quality or serving size. Score!

So, whether you're vegetarian, vegan, flexitarian or anything in between, Burger Urge's new Flex range has you covered. But don't just take our word for it. Try it for yourself and curb those cravings this Saturday.

P.S. It's first in first serve and only while stocks last, so we suggest you get in quick!

You can feast your eyes on the new Flex menu here or check out some drool-worthy food snaps on Burger Urge's Facebook or Instagram.