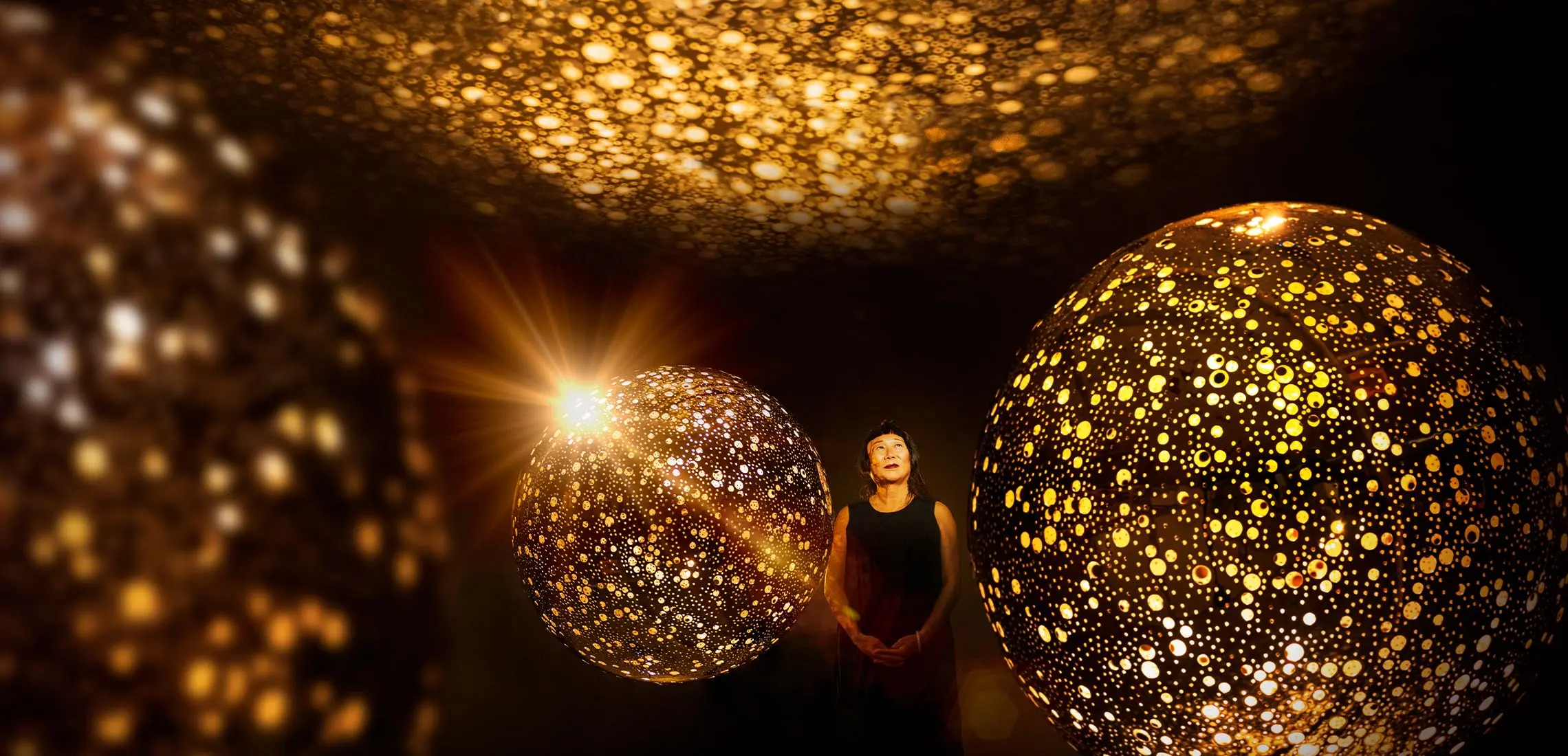 All Aboard A Floating Art Experience This September
Ahoy!
By Bianca Licina | 26th August 2022

Spring brings many a splendored thing: warmer weather, longer days, less layers, and of course, a jam-packed calendar of epic events, including Brisbane Festival – and this year's program promises to be nothing less than fan-freaking-tastic. 

With a plethora of events scheduled across the month to knock your socks off, you'll be a very busy bee from 2 – 24 September, so make sure you get in early and book your ticket to their floating art experience before it sails away for good. 

Art Boat is the celestial floating art installation that'll cruise between Northshore, Hamilton, and South Bank showcasing the work of internationally renowned Brissy-born artist Lindy Lee, who'll be decking out the floating venue with her exhibit, The Spheres. 

Featuring an on-water bar and performance program, soundscape, and lightning design, Art Boat is the experience to have come September. And in a first, this year the tour is hosting midnight and dawn cruises to truly blow your mind and steer you into a one-of-a-kind experience. 

Tickets are on sale now, so get in quick to secure your spot and climb aboard for a fabulous evening.