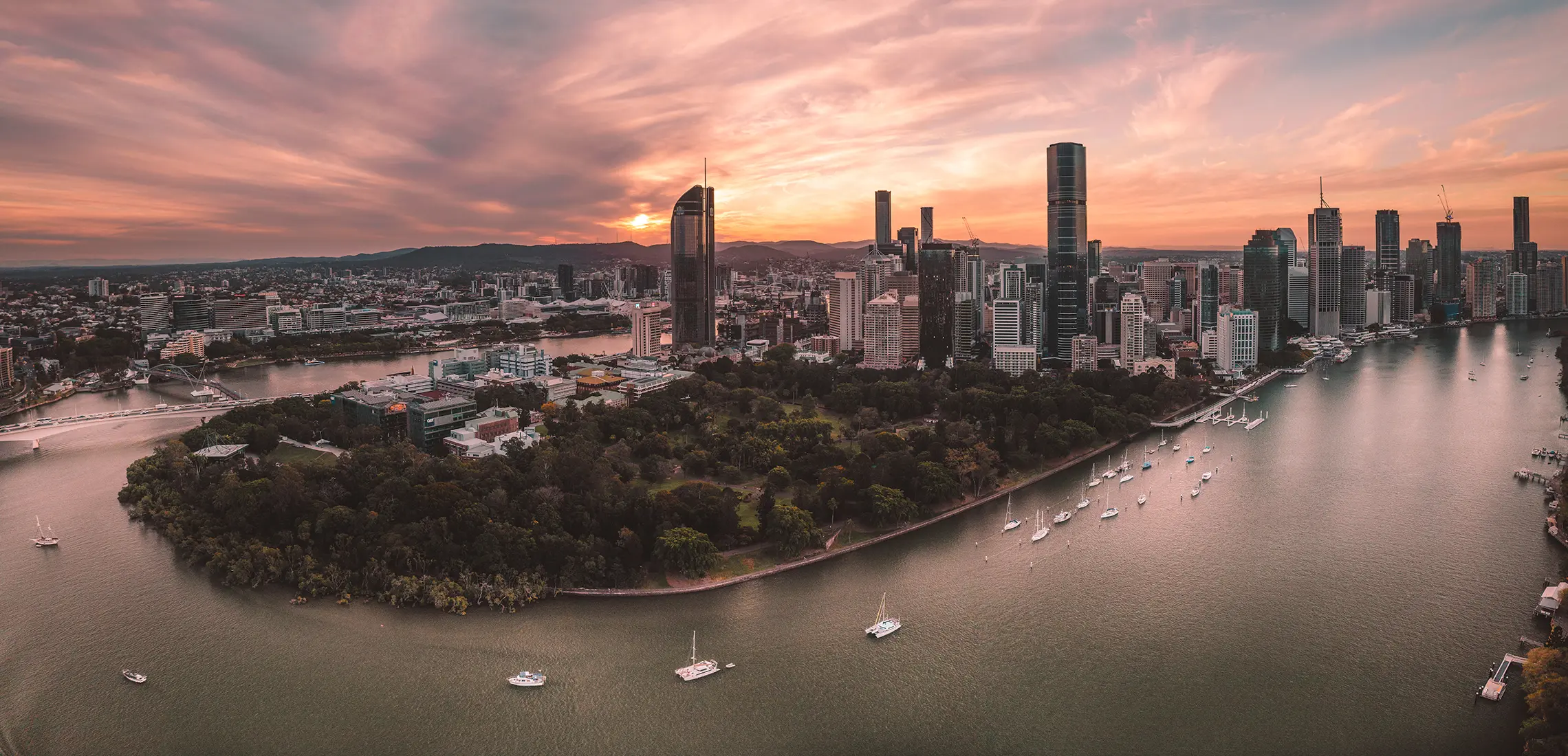 How To Make The Most Of Your WKNDs In Autumn
Brissy, you beauty!
By Astrid Taemets | 11th March 2022

As we move into Autumn, beach days become less, and we search for ways to fill our days off with activities in and around the city. 

Whether you're looking for something to do on your own, with a friend, partner or the whole family, Brisbane is a beautiful place to while away your weekend. 

So, go on, get out there, and explore our bustling city with a slew of activities from our friends over at Visit Brisbane to satisfy your adventure cravings, as well as some that tick the 'what to do over Easter long weekend' box. 

What makes a place? Is it the people, the landmarks, or the development? Is it the memories, the stories, and history? Explore the concept of 'place' through the eyes of local artists with Museum of Brisbane's latest exhibition, and discover the meaning of belonging. With more than 100 historical and contemporary depictions on display, witness the ever-changing landscape of our city from the past, to the present, and into the future. Free to the public and opening on Saturday 26 March, this is one to mark in the calendar. 

Stretch your legs and imagination as you embark on an interactive walking tour with Museum of Brisbane. Together, you'll lift the lid on the hidden histories of Spring Hill, climb to the top of Jacob's Ladder, and uncover the grisly story behind Brisbane's famous windmill. Packed with historical anecdotes of convict and contemporary history, you'll discover the city you love in a whole new light. Book your tickets here. 

Stuck on how to keep the little ones busy? Join Museum of Brisbane fortnightly on a Wednesday morning at 10.30am and let the staff here take the parenting reins for a hot minute. Recommended for ages 0 through to 5, Storytime begins with a picture book reading followed by craft activity. Free and full of fun and creativity, the next reading is scheduled for 23 March. Book a spot for you and your tot here.  

Expand your language skills when you embark on Museum of Brisbane's LOTE Tours across their City in the Sun exhibition, Storytime, and live theatre performances. From Japanese, Filipino, Bengali, and Spanish, you'll adopt a new language (or expand on a current one) when you book a guided tour. Arigato! Free for all (though booking here is essential), which language is on your list to learn? 

Ready to see the city from a different angle? Museum of Brisbane's Tides of Brisbane Boat Tour is a fun way to get your dose of Brisbane history while enjoying the outdoors on board a sea vessel all while enjoying some nibbles. Each session runs for three hours, which is more than enough time to see the sights of our city, and stable those sea legs. Tickets start from $120 for adults ($115 if you're a MoB member), and bookings are essential. Grab yours here.

Walk your way through the Brisbane art scene with this guided Museum of Brisbane walking tour that'll have you admiring paintings, sculptures, and our cultures all across the city. A 2km stroll around some of our most iconic city landmarks, Public Art Walking Tour will open your mind to the representations and controversies that live within these pieces. Operating on select Fridays and Saturdays, tickets are cheap, and can be booked here.